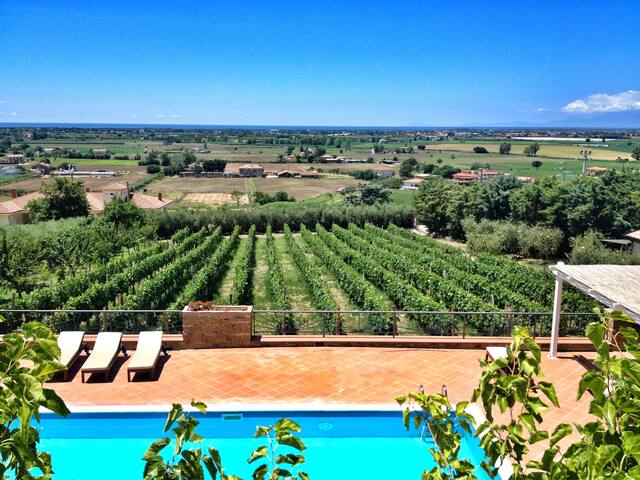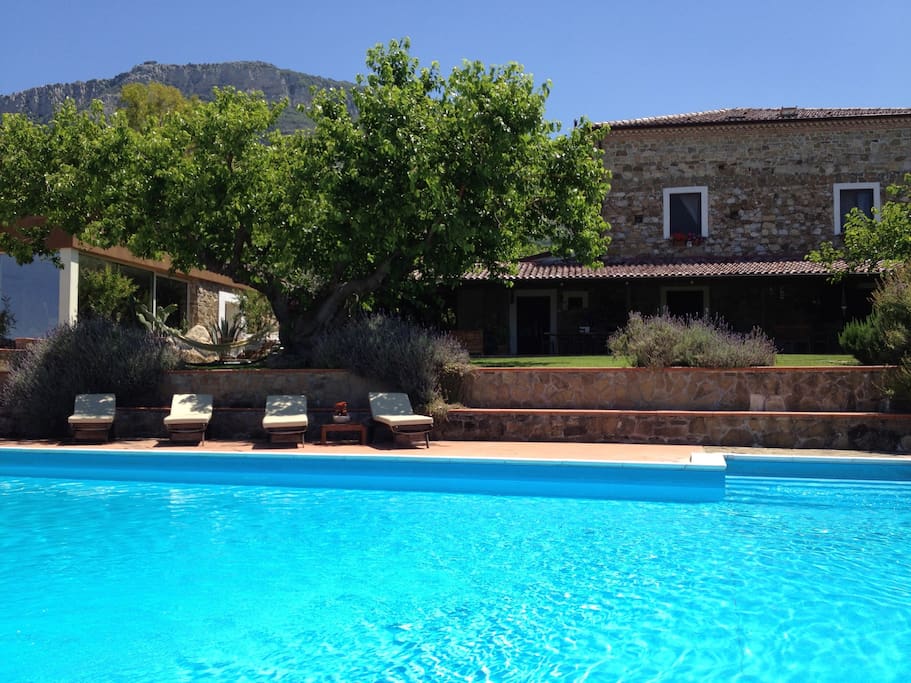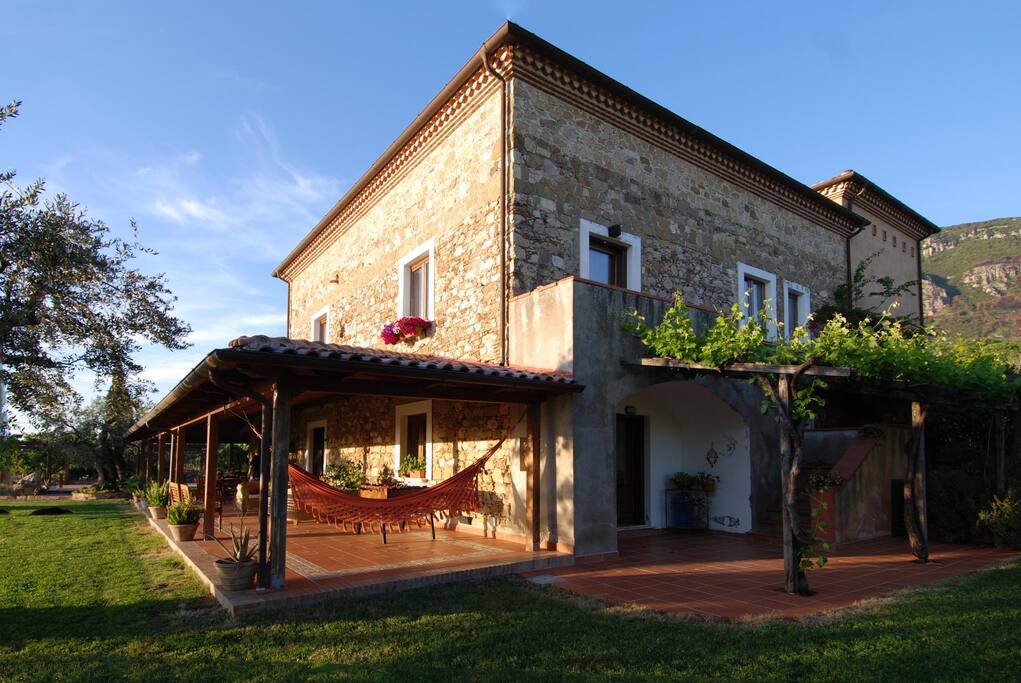 My accommodation is close to places of artistic cultural and natural interest such as Paestum, the Amalfi Coast, the Cilento National Park, Capri, Agropoli, Santa Maria di C.te.
You'll enjoy a breathtaking view, the tranquility of the place and taste the typical products of our land. Suitable for couples, families, solo travelers or large groups
---
The inspiring principle of Casale Giancesare, and what led to its birth and development, is surely the importance of family, our family: the Voza family.
This main idea affected all our story. In 1999, all the family members shared the desire to renovate an old farmhouse, property of the family, and transform it in a proper home, where to live at close contact with nature.
The renovations lasted three years, and this period represented the time required for the family to mature the idea and the wish to share with other people their good feelings toward the old house, now renovated, and towards the generous and fertile nature. From all this came up the idea to dedicate all our sensitiveness, our emotional intelligence, our warmth to hospitality.
Casale Giancesare finally opened its doors in 2002 becoming a place where travellers and explorers of the new millennium can find a warm welcome and a peaceful rest. All the passengers that come to discover this land full of art and history, particularly embellished by the uncontaminated nature, help us to enrich our culture and give us the possibility to exchange experiences.
We don't follow trends, but we like our guests to feel like at home, helped by the spontaneous warmth and care of our family.
语言:
English、Español、Français、Italiano