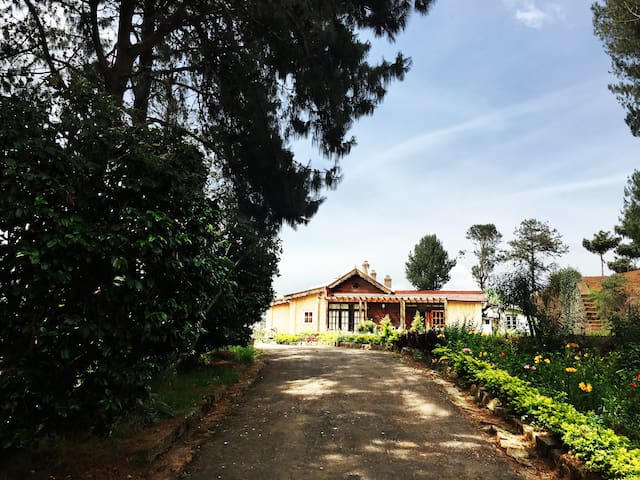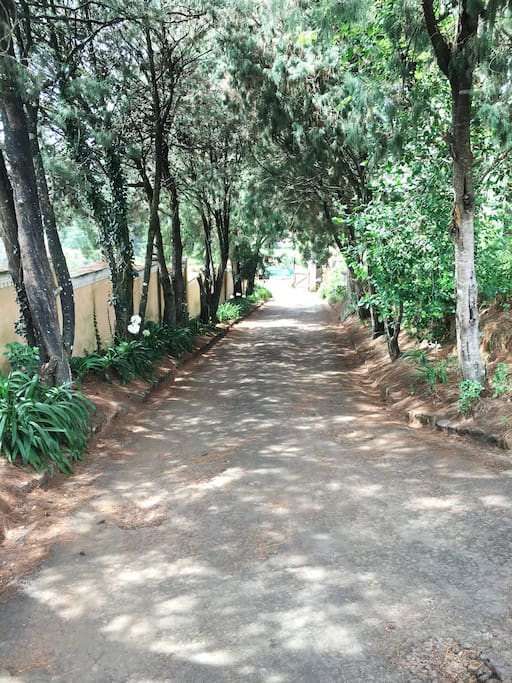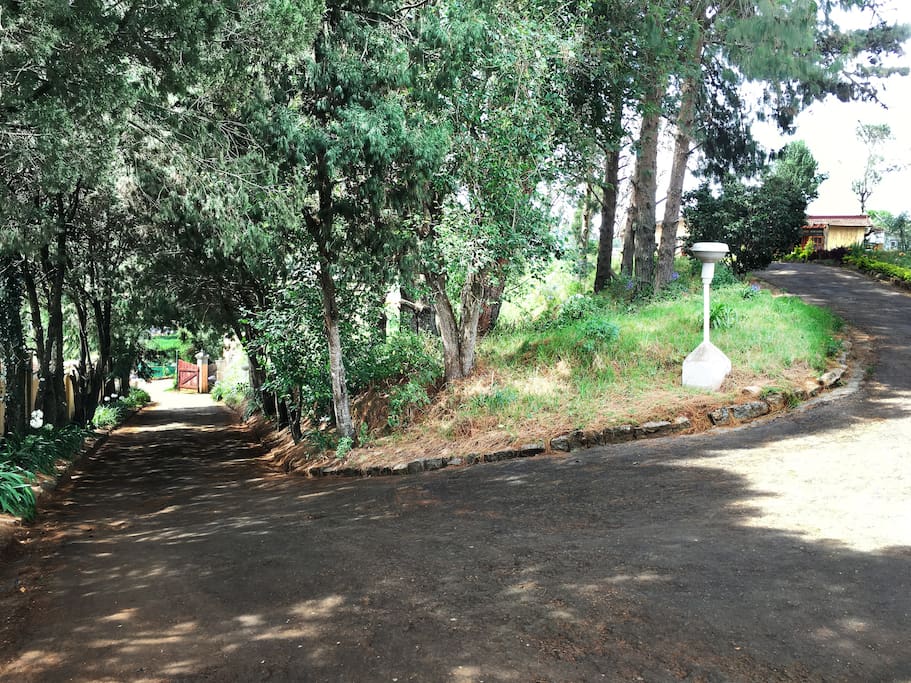 Columpton house - A private estate
A Beautiful 1930 's colonial British Bungalow situated in a sprawling 2 acre estate with stunning panoramic views of the Fern Hill Valley jaded with momentary glimpses of the Romantic Ooty train heading towards the Lovedale train station twice a day.
---
Great place, secluded with privacy. Cynthia was a really good caretaker. The place is cozy with fireplaces. It's right next to sterling fern hill. The cleanliness of the place could be improved. Otherwise, it's a big thumbs up from us. Recommend it!
---
Columpton House has everything one would opt for, situated uphill with scenic view (located bit away from usual tourist crowd). Stayed with family for 2 days and had a wonderful time. The care taker was excellent and she could make delicious food in no time, only disadvantage is you need to buy your own groceries.
---
Collumpton house is a beautiful place which has a scenic view which includes the sighting of the toy train chugging along to Lovedale Railway station. The house was well maintained and very spacious. We had taken a driver along and his stay was arranged with ease. Cynthia the care taker took care of us well.
---
Worth to stay as family. We family stayed for three days it was awesome and pleasant stay. + ves: Quiet Privacy Kitchen(with good cook at place) Nice view -ves Cleanliness (definitely owner can improve it)
Thank you for your feedback! We embrace the positives you have stated and working towards bettering ourselves in the department you personally in your experience feel we could improve. Looking forward to you not having anything to state in the negatives when you stay with us next time. Cheers!
---
This is a beautiful bungalow situated uphill with a scenic view, that provides for a perfect tranquil getaway. It has an old vintage charm to it. It also has a well maintained garden, where you can bask in the sun in the mornings and immerse yourself in the beauty of the terrace farms and hills. One can catch the glimpse of the cute toy train whistling past the Lovedale station nearby. The caretaker was very warm and welcoming, who made sure we get freshly cooked food if desired and also helped us do the barbecue along with lighting the fireplace. Being situated at about 3 kms from the main market area, it is advisable to rent bikes or cars for easy conveyance. All in all, it was a lovely stay in the Queen of hills and the property lived up to its expectations.
---