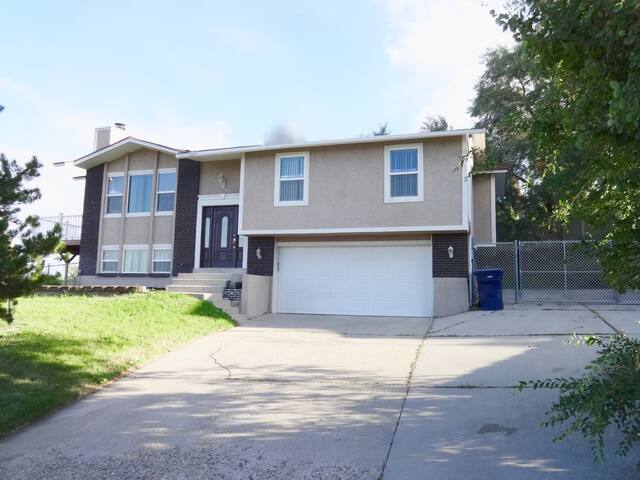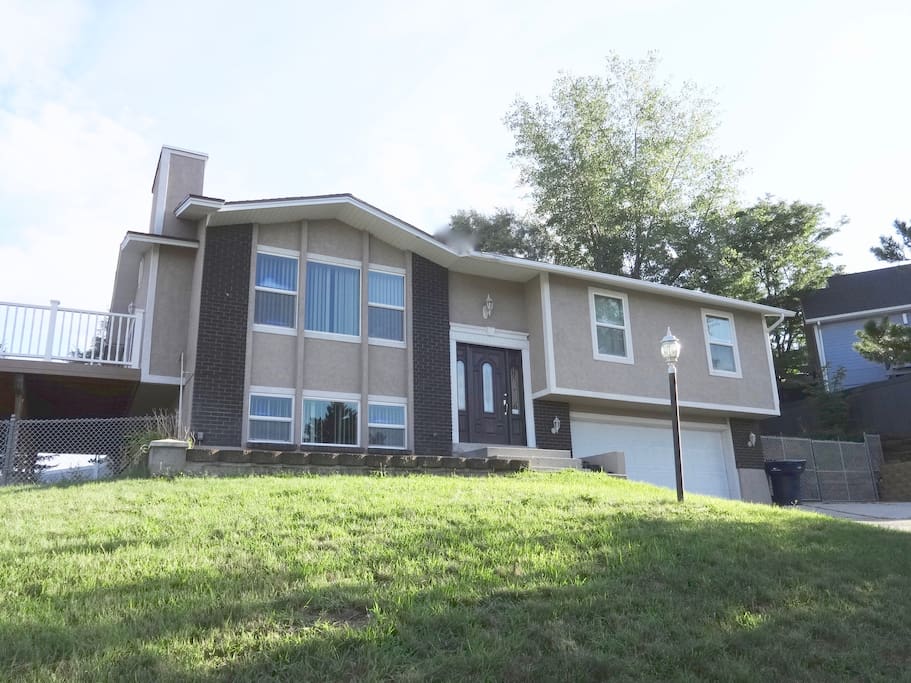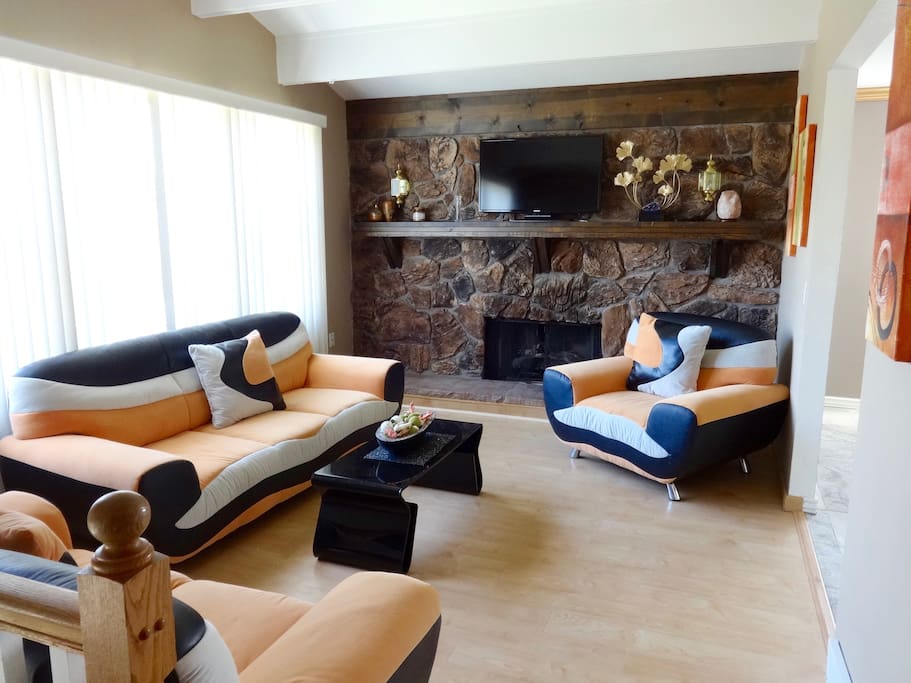 Lovely Home ~ Close To Ski Resorts, Beautiful View
Gorgeous home close to ski resorts, hiking, shopping, restaurants, Salt Lake County Convention Center & Real soccer stadium. You'll love my sparkling clean, remodeled home because of it's central location, fun modern decor, beautiful kitchen, new appliances, big screen t.v's. The wrap around deck offers beautiful views of the entire valley. 2 comfortable family/living areas with lots of room for big gatherings. Perfect for all types of travelers: families, business or friends.
---
---
---
---
To treat the house with respect and integrity.
Dog owners must bag doggie doo doo.
Smoking allowed outside only.
And to enjoy your stay! :)
---
---
---
---
Great stay. The location is absolutely ideal if you're in town for skiing in Little or Big Cottonwood Canyons. Snowbird and Alta are minutes away. The garage and downstairs den are perfect staging areas for gear etc. Beds are comfy, and the size is just right. Great kitchen - except for a loud and wonky dishwasher. The home is right off a major street. I didn't find it too loud, and it's actually good as far as convenience of ski travel. But it's something to consider if you're bringing kids. The views from the house are pretty amazing.
---
The house can accommodate 7 people, three bedrooms and one roll out bed. Gohar lives 2 minutes away and she is very accommodating. If you can not find something or there was something missing, she would swing by within 5 minutes. I would suggest that Gohar make a list and put it on the refrigerator about where the things are for the guests b/c it is hard for guests to know when they just arrived. For example, when I arrived, I found there was only one soap bar for all three bathrooms. Later I found out there was a box underneath the towel in the linen closet. The same is true for the paper towel, garbage bags, and toilet tissues. The house was clean except the closet shelf was dusty. We had to wipe out the dust before putting things on. The kitchen appliances were functional except the dishwasher. Apparently, the dishwasher was quite old and not functioning well. The soap dispenser can not be closed. We were told to put the soap on the dishes. We just threw the detergent in the silverware basket. Secondly, the dishwasher can not be started unless you firmly push on the upper two corners of dishwasher to get it start. I have to ask my husband to start the dishwasher. In addition, it makes a weird noise during washing. There were a lot of pots and pans. However, the majority of them were too worn out to use. I did find one Pot's in good condition to use. I also appreciate the slow cooker she provided. The half bath in the basement was in very good condition. The master bedroom shower stall floor was old and patch. The night before we left, I opened my kids bedroom closet door, several panels loosen and just fell off. I tried to close it, more panels fell off. Since we were busy packing and trying to catch an early morning flight, we did not inform Gohar. Two days after we returning home, we got a request from Gohar that we need to pay her $271 for missing 6 bath towels and broken door. Before I left the house in the morning, I put all used towels in the washing machine. And I left the laundry closet door open so someone can see the towels. After talking to Gohar, she agreed to withdraw the request for $271. This is our second trip to SLC and second time to use airbnb to rent a place. Our prior host was very pleased with our stay and wrote an email to thank us for the condition of the place.
This guest is upset because we had a minor dispute about 2 broken doors in the house that her children damaged and a few other items. We chose not to pursue because they were so upset about this and didn't want to encourage a bad review. But as you see they reviewed poorly anyway. Please pay attention to the prior reviews as they are all positive . We will chalk this one up to a learning experience! Also we told them the home is close to Solitude, Brighton and all the ski resorts in Big & Little Cottonwood Canyons. They are about 60 minuets from Deer Valley and the Park city resorts.
---
I love traveling and staying in unique, affordable & comfortable housing. That's why I loved setting up homes for people to stay in. Cleanliness is very important to me and I hope my home represents that. I want your stay to be as pleasant and enjoyable as I would want for myself. I love the mountains close for hiking and skiing and the city for night life and other activities. With my home being right across the street you have my full and quick attention to your needs. If you are going to stay a bit, just ask and we will make you a deal you can't refuse!!
语言:
English、Русский