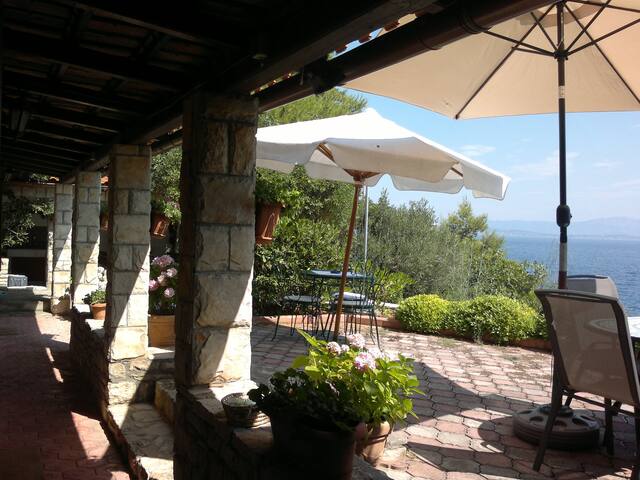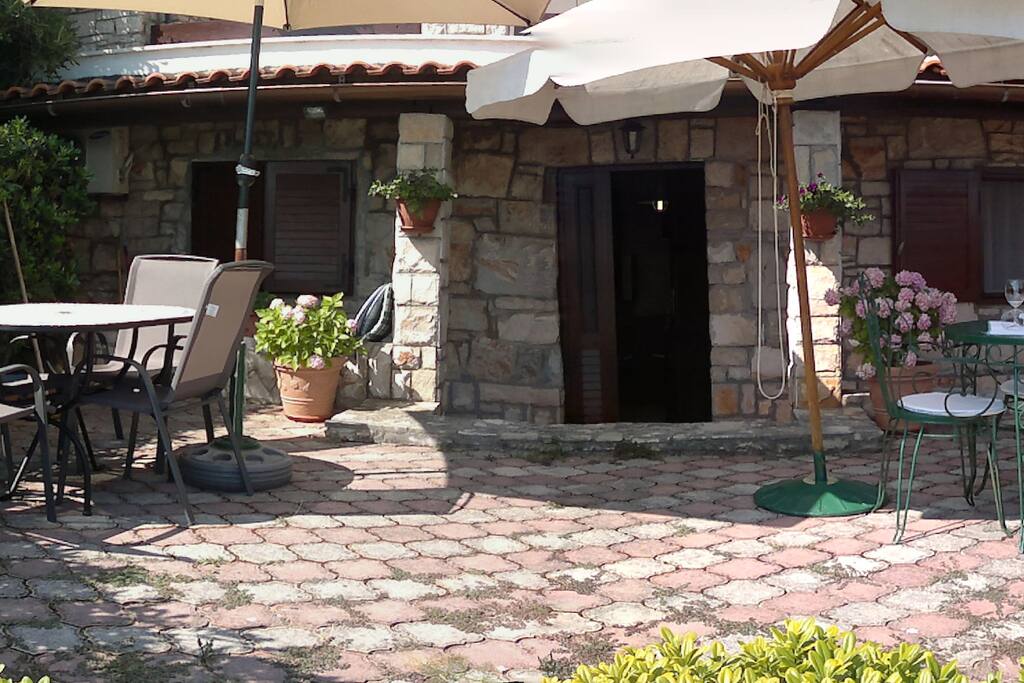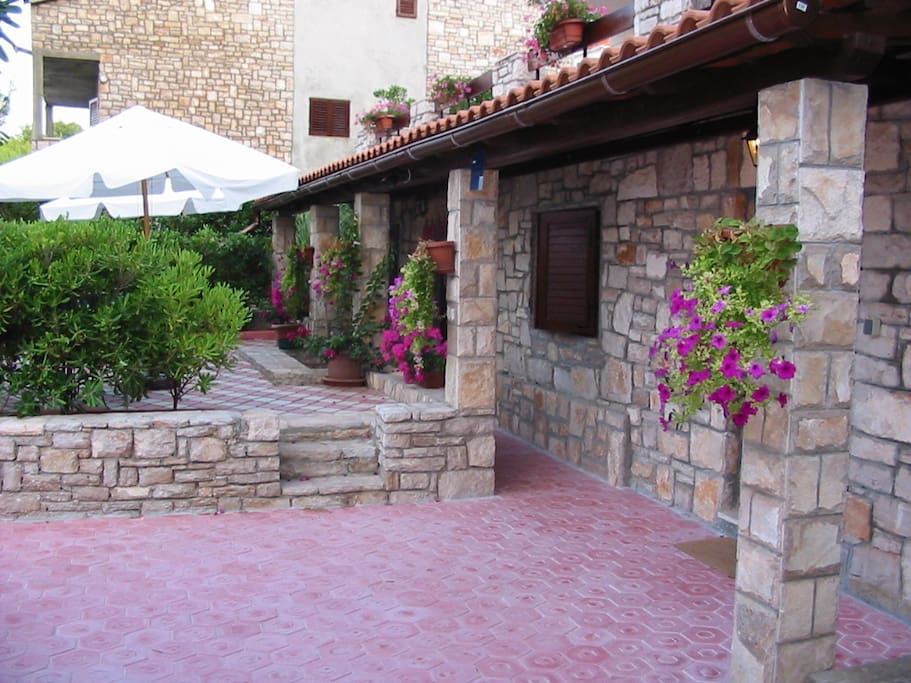 This apartment sleeps 2+2. It has a double bed in the bedroom and pull out sofa in the living room. It also has outdoor dinning and kitchen area with grill. Wireless internet is available. The apartment is 50m from sea and 150m to town center.
其他注意事项
Things to do on the island: scuba diving, bicycling, hiking, olive garden tours
---
Mirna was a fantastic host. Very generous and caring. We arrived on the local bus from Rogac and Mirna even picked us up. We even had cake waiting for us in the kitchen and Mirna brought us figs on the second morning. The apartment was brilliant with a stunning terrace outside and great access to the sea where we ended up spending the majority of our time.
---
This is a great place to stay and Mirna a super host. There are wonderful panoramic sea views from the patio across to Split. Just a few meters across the (quiet) road are several places where you can get into the sea down steps off the rocks. A 3 minute walk takes you to the harbour; small, very picturesque and busy with lots of yachts and larger dive boats coming and going every day (even in late September). There is a pebble beach (2 min) and another slightly larger a 10 min walk around the bay, and finally a small cove with a beach bar - Africa. The water is wonderfully clear with great visibility. There is a small supermarket (open early til late), another smaller shop which is good for fruit and veg (also gin and tonic which wasn't available in the supermarket!) and a bakers. You can buy local olive oil (delicious) and wine from a stall in the evening or from a producer who lives round the other side of the bay. One surprise to us was there was no fish to buy and meat is only delivered to the supermarket on a Wednesday (chicken on Thursday!) This seemed to sell out v quickly. If you want to use the BBQ there is a butcher in Grohote (25 mins on the bus) who also sells frozen fish. If you time it right you can pick the bus up 20 min later as it comes up from the port. Alternatively have lunch in Grohote or walk back a long the 'cycle' route (2hrs).
---
L'appartement n'est pas très grand (pour 3) mais comme nous n'y étions que pour dormir, cela n'était pas vraiment un problème. Il est très bien situé, à quelques mètres de la mer et très proche d'un port charmant. Nous avons pris chaque matin notre petit-déjeuner sur la terrasse face à la mer. Le soir nous avons dîné sur le port de Stomorska dans les restaurants conseillés par Mirna (pensez à réserver un ou deux jours avant car presque toujours complets). Mirna est très attentive à ses hôtes et chaque jour, elle est venue nous voir, nous a conseillé des visites et a même appelé pour nous un apiculteur et l'Olynthia Olive oil pour organiser la visite. Très bonne literie et nous n'avons pas eu de problèmes avec la Wifi. À partir de Gornje Selo, prendre le chemin non goudronné en direction d'une "calanque" Stracinska. Très peu de places pour se garer mais l'endroit est magique pour se baigner. Pratiquement pas de touristes et une eau limpide. Merci Mirna pour votre accueil!!!
---
Mirna's home is absolutely beautiful. It is located right across the road from the ocean, we swam off the rocks into the crystal clear water everyday of our stay... often with Mirna right behind us! Everything was perfect except the wifi was not good at all and hardly worked through out our stay. The kitchen was fully equiped and the outdoor terrace overlooking the ocean was perfect at all hours of the day. There was 3 of us staying which was perfect. Mirna picked us up and dropped us off at the port which was so generous, along with delivering chocolate cake and figs picked fresh from her garden to our door. I couldn't recommend this place more highly!
---
Da wir nur zum Schlafen drinnen waren, machten uns die kleinen Räume nichts aus...und die leise Klimaanlage war klasse, denn die brauchten wir auch nachts! Absolut fantastisch war die 'Aussenküche' - ich will nur noch so kochen!!! Zwei Dinge sollten im Gepäck sein: Autan (vor Sonnenaufgang und nach -untergang!) und 'Badeschlappen', denn der Weg zum Meer ist zwar mega kurz, aber heiß! !!
---