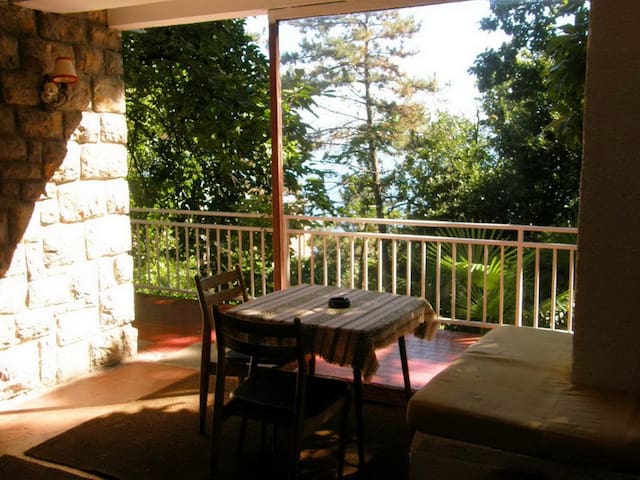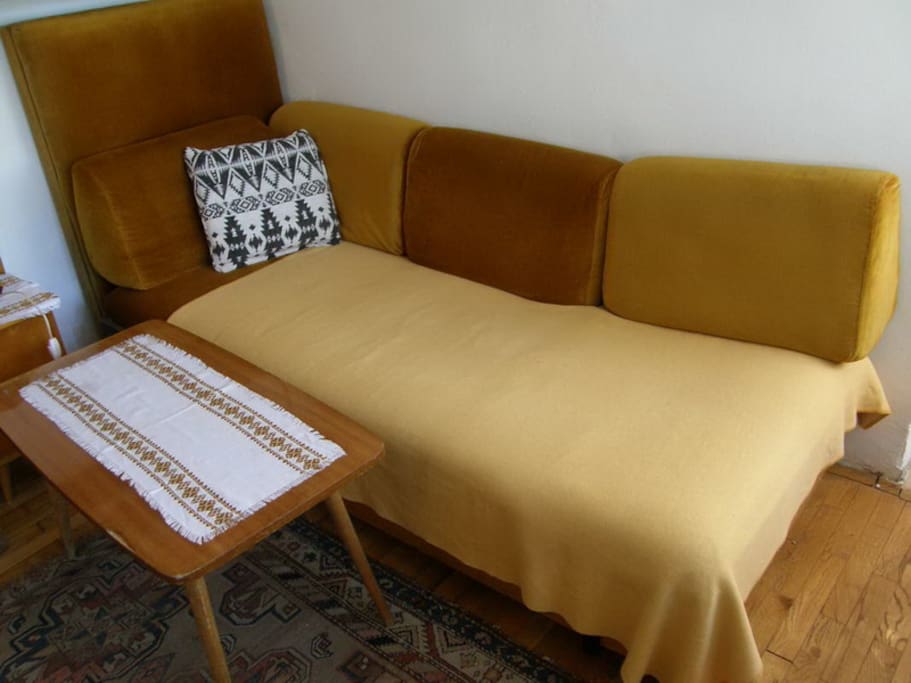 Apartment Alex is located on the lower garden terrace, with southwestern exposure towards park and ocean. Consists of:
- Living room with pull-out double bed, television and air conditioning
- Kitchenette with stove for electric and gas operation, refrigerator and sink
- Bedroom with double bed and closets
- Bathroom with sit-down tub, sink and W.C.
- Covered terrace with dining table and padded bench
Website: (URL HIDDEN)
---
We spent 3nights in Darinka's apartment. Booked a place what looked really nice on photos, a floormap was also uploaded so we thought the place has three different rooms. It was only 2 room, the bathroom was super small, was really hard to take a shower. Had to wake up at 8 am because our neighbours were screaming so we asked the host to give us a different apartment. He showed us a new one what was really nice. Also two bedroom but the beds were separated so we could fit perfectly, shower was better and the terrace and the view was absolutely stunning. No screaming neighbours. It came out really good. The apartments don't have washing machines. But the hosts have so just have to ask them to wash your clothes. We checked out at 3pm, and as we realized no late checkout, so had to pay an extra day for it. We had a little bit of complication coz the new apartment we got, price differences etc. Besides that: It's close by the beach, well located. The hosts are very kind and helpful. And they have a huge visitors book full of comments from all around the world. They are really amazing people. the complication made our last day hard, because we spent more than we expected.
Dear Bianka, Derek, Andrew and Friend, We really enjoyed having you as our guests, and it is having friendly, interesting people like you, that makes our hosting experience enjoyable.We are sorry about having to charge you for n additional night, but our check-out policy was clearly posted near the front door. We hope you´ll give us another chance to receive you as our guests, and we´ll have the right apartment ready for you. Love, Dari and Hans.
---