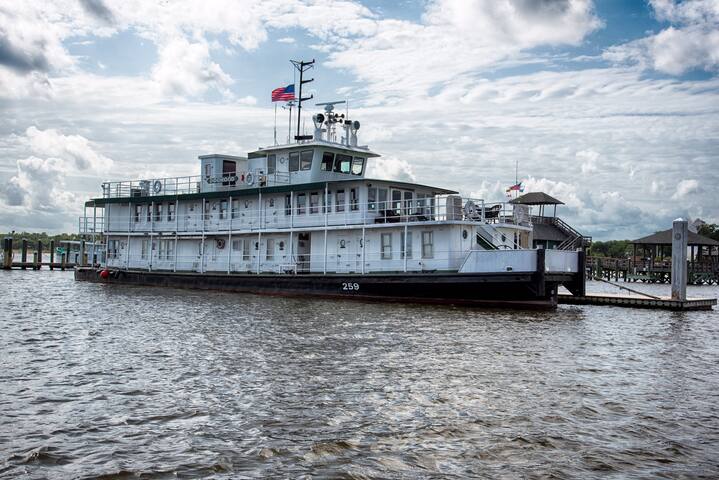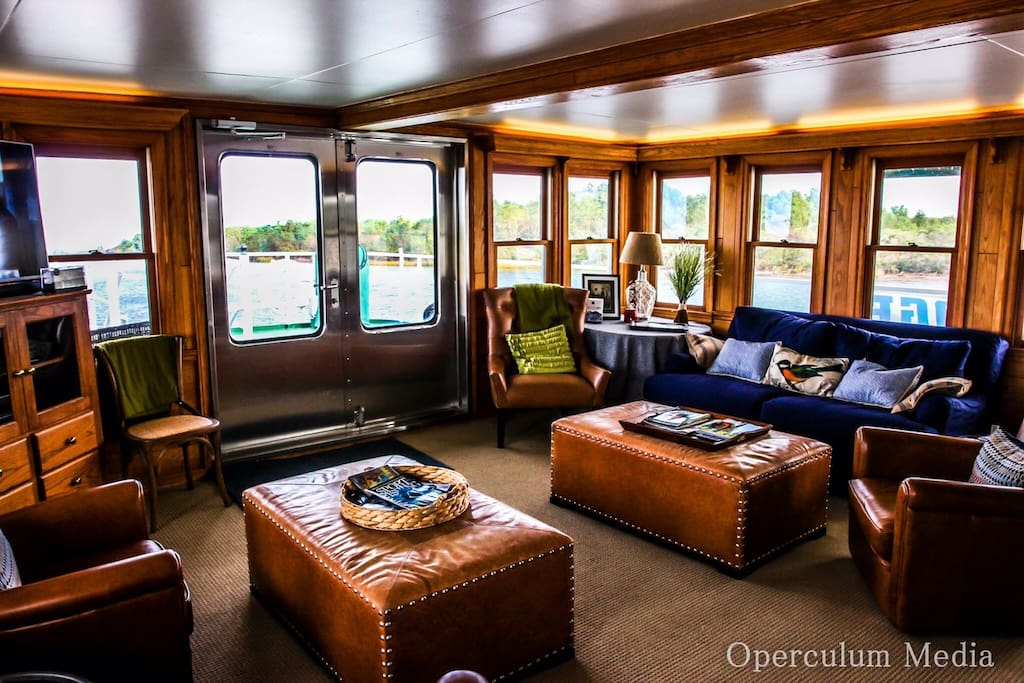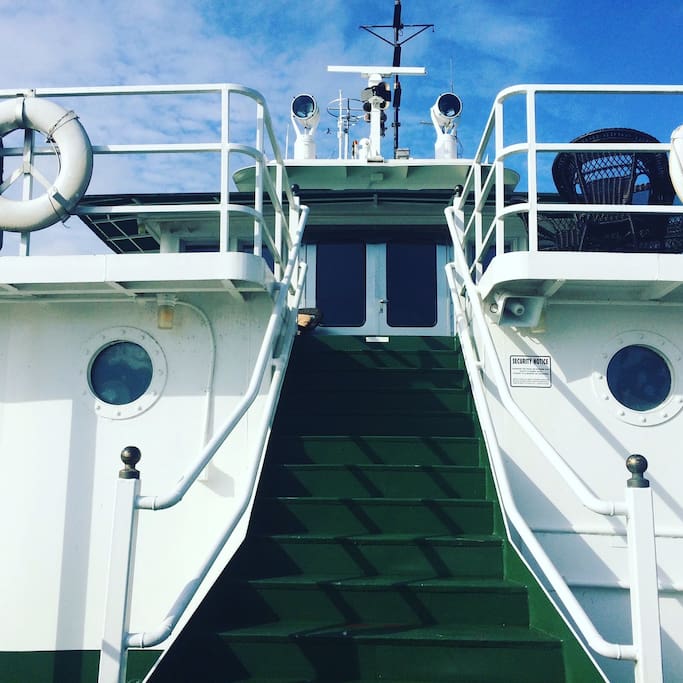 Charming Riverboat with Best View!
This newly renovated riverboat once cruised the mighty Mississippi and its Rivers. We are located at the end of the Biloxi Maritime Museum Pier and within walking distance to casinos and restaurants. The most beautiful views are just outside your door and Deer Island is a short boat ride away! Guests must be able to step onto boat as there is not a gang plank. Not handicapped accessible.
---
---
---
Liability - Southern Way Charters, Inc. and Biloxi Marine LLC are not liable to guests, guests' employees, patrons and visitors, or to any other person for any damage to person or property caused by any act, omission or neglect of the guest or any other tenant of the described premises, and guests agree to hold owner and manager harmless from all claims for any damage whether the injury occurs on or off the premises.
Southern Way Charters, Inc. and Biloxi Marine LLC will not be liable for any injury caused by any defect therein to the guest or anyone on the premises who derives his right to be thereon from the guest.
PLEASE READ ALL POLICIES CAREFULLY. BY PAYING FOR ACCOMODATIONS AND CHARTERS, YOU ARE AGREEING TO ALL CONDITIONS AND POLICIES.
---
---
---
---
We loved the comfort and uniqueness of the boat. Unbelievable views and sitting areas to take it all in. Smiley our host was very hospitable and friendly. So nice to be surrounded by water and boats. Can't wait to return. A truly unique and wonderful experience. Thanks Marcie for sharing this charming accommodation with us.
---
An absolutely wonderful getaway, and a retreat into parts of my childhood and young adult life that was absolutely enjoyable from beginning to end. I wish that we could have stayed longer.
---