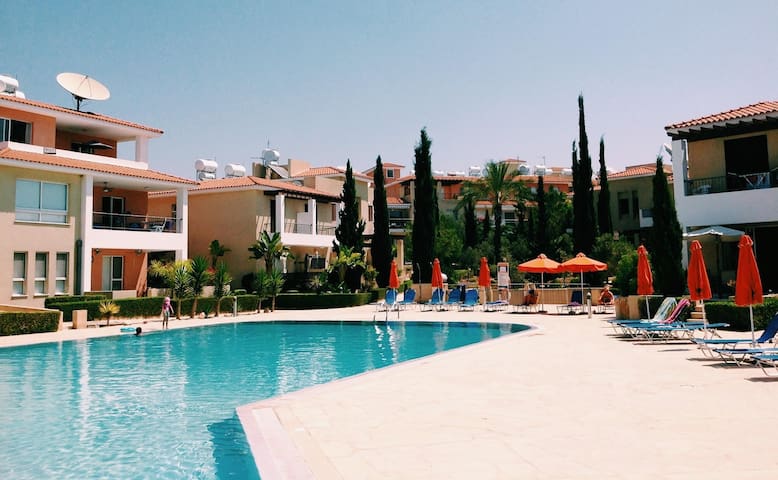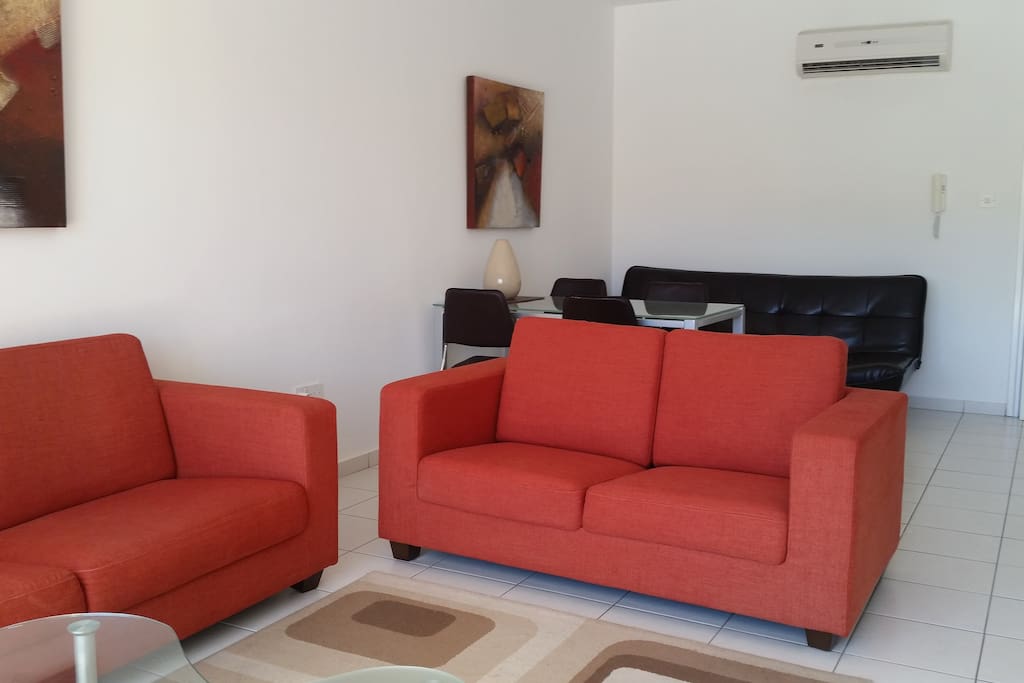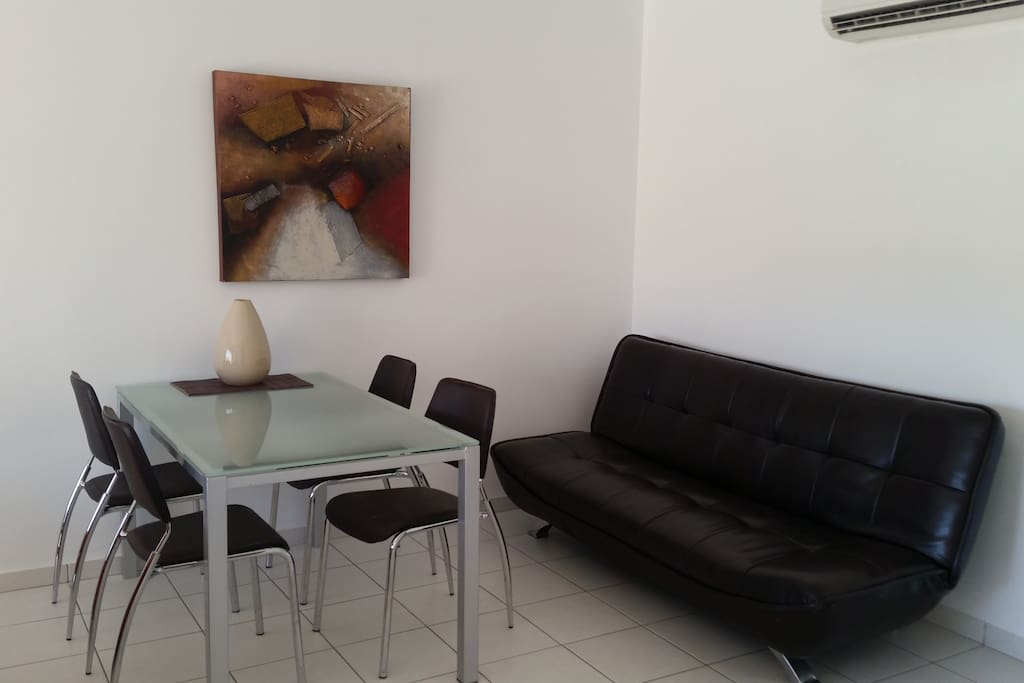 1 bedroom apartment Anthea Gardens big pool wi-fi
It's a fully furnished and equipped apartment with a nice view in a modern and quiet complex. There are supermarket, bakery, pub, 24h kiosk, fish shop in 5 min walking distance. Sea, waterpark, karting, minigolf, children playground and tennis courts within 5-10 min drive. There is also public bus connecting airport to the beaches and harbour going just near the complex exactly on timetable.
Free covered parking.
Wi-Fi receiver is set up, internet is for free. If you need high speed, ask in pm
---
Отдыхали с мужем в квартире Дарьи больше месяца. Общение с Дарьей было приятным. Квартира находится в красивом комплексе с отличным бассейном. В квартире уютно и чисто, есть все необходимое. Особенно порадовала новая печь с духовкой и большое количество необходимой посуды. Спасибо Джеки, которая быстро помогла решить вопрос со скоростью интернета!
---
Great apartment in a quiet place, looked even better than in photos. It has everything, all the necessities you may need are provided. Very clean, with a big balcony. The nearest beach is in 4 km, 5 minutes by car. We've been to a lot of beaches in Phaphos area, and the one near this apartment is the best, in our opinion. If you're going to rent a car, you should definitely consider this place.
---
We spent 14 nights in this apartment. It is new with modern facilities. It is very clean and spacious as a whole. You will be at home. Jackie welcomed us, she lives in the residence (block C - ground floor). We specify this because we did not have information about the person that would welcome us. She takes care of maintenance of apartments in the residence. She took care to make us what provision of breakfast and some meals and water in the fridge bouteils (essential because the temperature is ponderous in August but we made it in 2 days;)) She has advised and above all she rented us his vehicle to browse Cyprus (cheaper than the rental agencies;)). The apartment is ideal if you want peace and distance from the tourist areas. There is a supermarket down the residence 5 minutes on foot. The apartment is 5 minutes drive from the center of Paphos and 15 minutes drive from Paphos airport. It is close to the main roads of the island (A6 and B6 which serve major cities like Limassol, Larnaca, Ayia Napa, Nicosia ... The B7 will in the North West towards Polis ...) and also the road leading to Troodos (F616). Do not hesitate to go in small town (less touristy) and do not forget the northern part of the island (Turkish), culture and language are completely different. Travelling by car is very easy on the island, but for the northern part must purchase insurance at the checkpoint (not very expensive). It is important to know that there are 4 checkpoints on the island, they are not mentioned on the map and therefore we must organize the itinerary based (Astromeritis, Nicosia (walking only), Metehan (next Nicosia) and Vrysouilles). absolutely take your passport to travel from south to north. You should also know the names of cities on the Turkish are different from the Greek card (feel free to ask questions and apply for a card at the checkpoint Turkish). Concerning the inhabitants of Cyprus, they seem cold but it is nice :) We spent memorable holidays, and we do not regret choosing this apartment, its location and its benefits. Daria thank you and see you soon :)
---