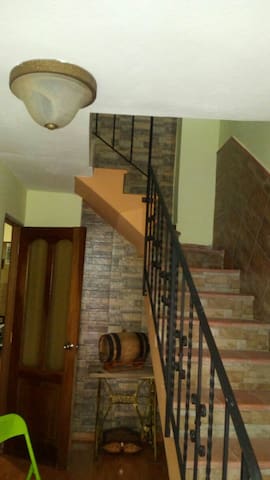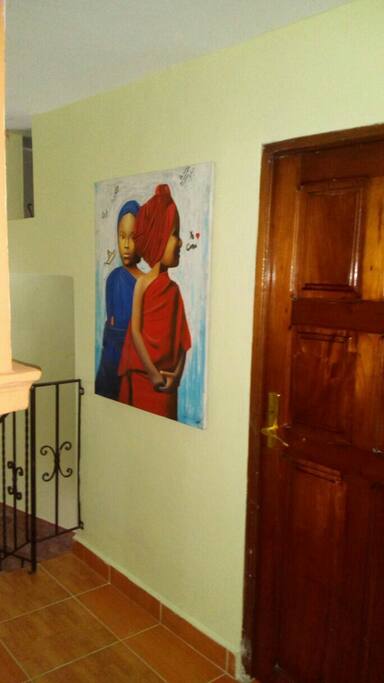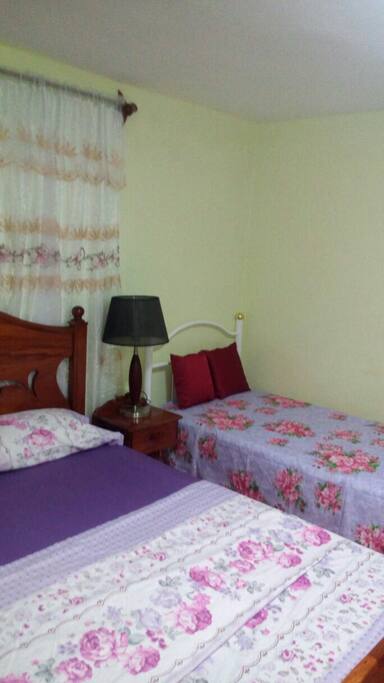 Casa Mary-B in Old Havana
Our comfortable and centric apartment in Old Havana offers one bedroom with king size bed and single bed, private bathroom and kitchen, independent entry, excellent comfort close to Avenida del Puerto and other touristic places.
房源
Close to many touristic places of interest like: The old square, the synagogue, and many historical places like José Martí's birth house, an apartment located in an old area with modern details.
其他注意事项
My land line number is (PHONE NUMBER HIDDEN) and my cell phone number is (PHONE NUMBER HIDDEN); my emails is (EMAIL HIDDEN)
---
Maritza's place was a great find. Central location, but also in the heart of what felt like a more 'locals' area of Habana Vieja, which we loved. Maritza was extremely helpful, there to greet us and very willing to work with my rather poor Spanish language skills. She was a wonderful resource of recommendations and also called to make us dinner reservations two nights in a row, and to schedule our taxi ride back to the airport on our last morning. She made a great breakfast for just 5CUC per person. We had a great stay here and were very happy. She's a lovely person and the room was very clean and had everything that we needed. She also had cold bottled water available for purchase, which is always nice rather than having to run out and find it! I would definitely recommend this to other travelers!
---
Martiza was a gracious and wonderful host. Interacting with her was very pleasant. Ladies and gentlemen, upon staying here you will be in for a dose of real life that most of us can not (fortunately) relate to. It is a fascinating and very rustic location in old Havana. Any guest staying here will get a valuable eye-opening experience on how incredibly fortunate we are to have what we have. This is a nation that it is in many ways in shambles. You will see the sights and smell the smells… And boy were there many smells! Here you will get broken streets, crumbling façades, trash in the streets, stray animals, people without homes or shelter and food. Do not have the illusion that Cuba is a "glorious tourist destination". These people need help and need to be lifted out of 60+ years of repression. They are down-trodden but wonderful humans in a country full of rich culture and history. You will still see pockets of European opulence. Depending on where you are, there will be more bars and restaurants than you can shake a stick at. I am happy I chose to stay here for the first night of my trip. Be aware that there are water flow issues in the apartment. The place is clean and comfortable. Just what I needed. There is a wall AC unit and fan in the bedroom, which is great (and unusual).
---
Maritza es una persona excelente, muy agradable y detallista. El piso se encuentra en La Habana Vieja a diez minutos andando de la famosa plaza Vieja. Su posición céntrica permite visitar los lugares de mayor interés de la ciudad con mucha facilidad. Gracias Maritza! Maritza is an excellent and nice person. Her apartment is located in "La Habana Vieja" only 10 minutes walking to the famous "Plaza Vieja". That location allows to visite the most important spots of the city very easily. Thanks Maritza again.
---
We had a great stay at Maritza's place. She was super sweet and helpful in directing us around town and arranged a taxi to the airport too. She worked around our broken Spanish and we managed to communicate just fine. The place is in a really convenient location in Old Havana on a relatively quiet street. Thanks for an awesome time in Habana!!
---