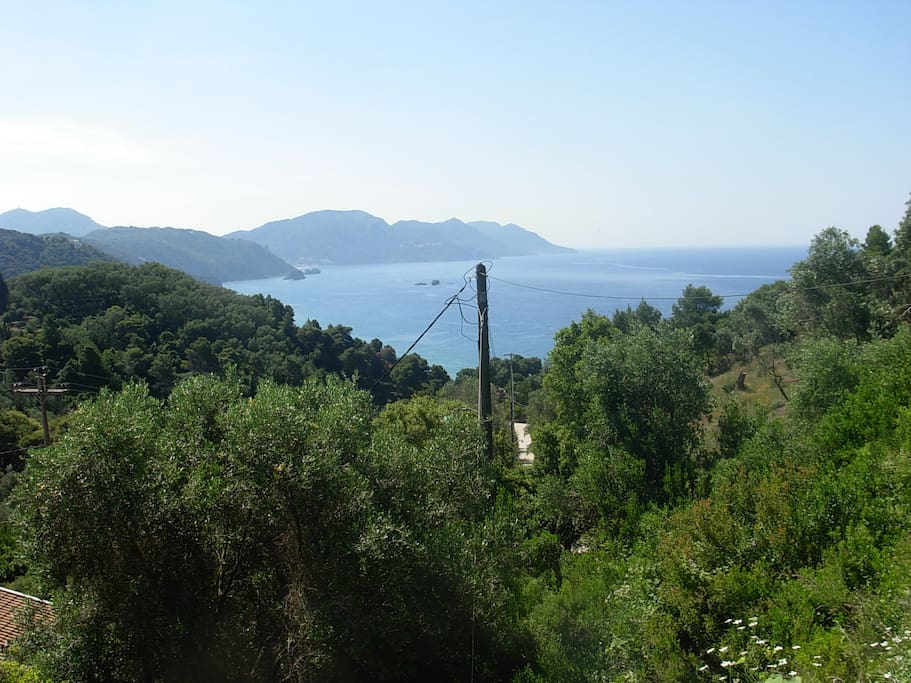 Panorama Rooms in Mirtiotissa (Room No.1)
Panorama has 4 separate rooms with 2 beds each. All rooms share 2 toilets, 2 showers and a kitchen. Toilets and showers are outside. It is about 250m away from Mirtiotissa naturist beach. Located in the wild nature, in a slope with wonderful view from its terrace. Friendly and quiet, it is suited for people who want to be close to nature, relax and "recharge their batteries" while on vacation.
房源
Panorama rooms has lots of vegetation and flowers that fit to the natural landscape.
Wonderful view from its veranda and relaxing atmosphere.
与房客的互动
We will be happy to provide any information and help during your stay.
其他注意事项
There is a mini market about 15 min. walk from the studio. The nearest restaurant is about 150m away.
---
This place is a dream! The views are incredible and the location is quiet and serene. It's perfect for those who are looking for a nice relaxing, slow paced holiday and want to spend time surrouned by the natural beauty of the island. Michalis and his son Kostas were so helpful and hospitable. They were quick to respond whenever we needed anything. The location is nice for walking to the beach, market and a few good restaurants. I highly recommend! I'm looking forward to my next visit.
---
Michalis place is the perfect getaway from a busy life. Simple, beautiful and breathtaking. You become a better person with all the fresh air, the peaceful view and the gentle buzz of nature around you. Michalis and his son Kosta were gentlemen, always a call away if you needed anything. At the end of the trip, I promise you will not want to leave!
---
Panorama Rooms is truly an island paradise getaway! My partner and I loved the peaceful atmosphere and serene environment during our three-day stay on Corfu. Danny was very responsive to questions and introduced us to the other guests. Thanks to his friendly and social personality, we spent the nights laughing and sharing stories with our new international friends. He was also very helpful in giving us advice on how to navigate public transit. Kostas was on site every day to help with any problems, and was always very polite. And Michalis went the extra mile to deliver some needle and thread early the morning we left so that I could fix a bag that was literally falling apart at the seams--which certainly saved me from certain disaster as I continue my travels! Mirtiotissa Beach, which is just a short hike down the road from the rooms, was absolutely stunning. This pristine beach features clear, sparkling waters, breathtaking cliff views, and a friendly atmosphere with the other beach-goers. All in all we had a wonderful stay and I would definitely recommend Panorama Rooms to anyone who wants a truly unforgettable Corfu experience.
---
Loved staying here (September 2017.) A perfect simplistic place for those who want to get away from it all. Mirtiotissa beach was amazing (if you don't mind the nudists!) with crystal clear waters and beautiful trees and two great traditional tavernas near by. Particularly Bella Vista. The house was super, very basic but just what we wanted. We loved the the open air shower with a view of the stars! The views from the balcony were also amazing and Michalis and his son were so kind picking us up on numerous occasions! We will definitely be back!
---