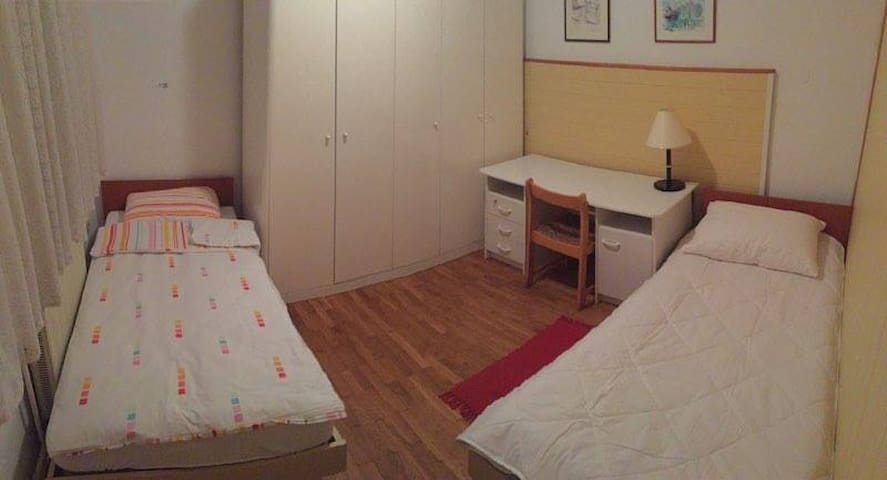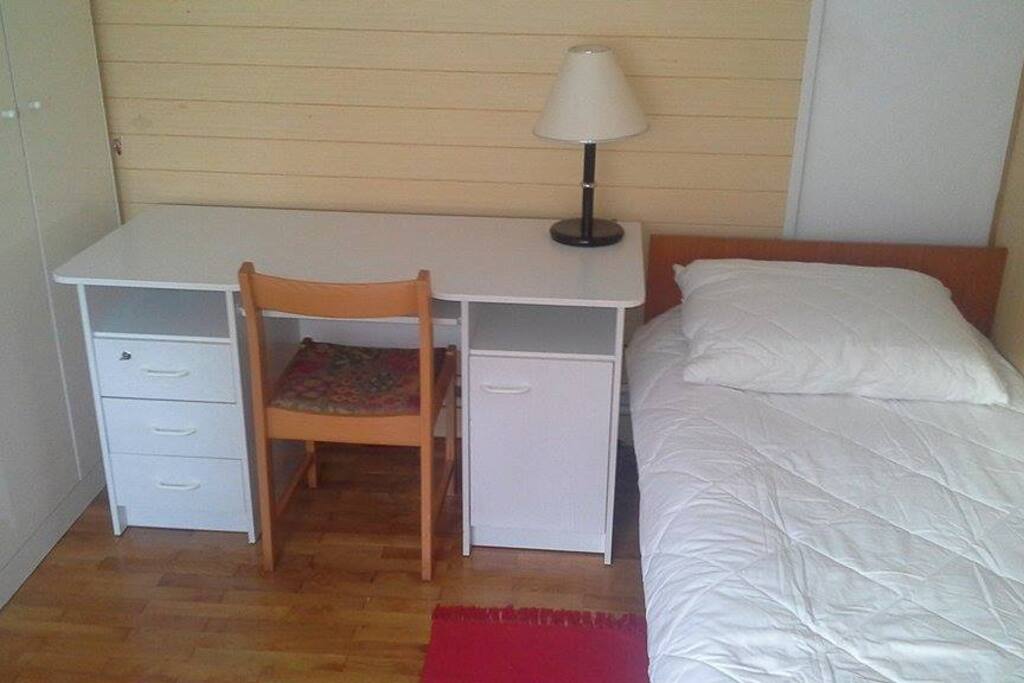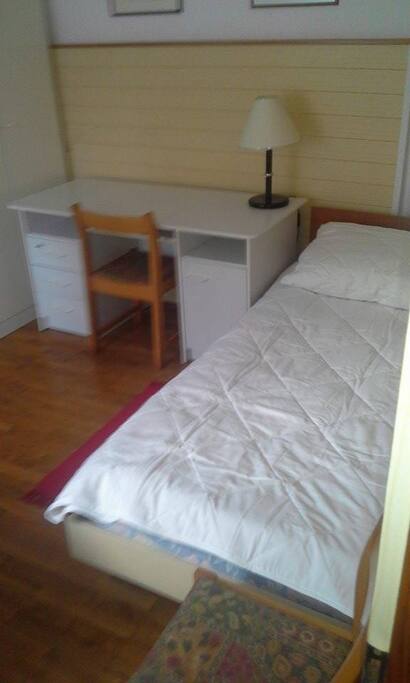 The apartment has great location in the midlle of everything in Ljubljana (You could read more in detailed description). We have 2 bedrooms one with 2 beds and one with 1 bed. So you your room is private, you can lock it, but bathroom, livingroom, hall and kitchen is shared.
My place has a perfect location right in the middle of everything. It takes you just:
- 20 min walk to the main square (Prešeren square) and the old historical city centre. (1,8km)
- 12 min walk to the central train station
- 12 min walk to go for a walk to forest Golovec which has a lot of space for sports and
- 5 min walk to sport center Kodeljevo where you have a swimming center,tennis, center, football, basketball.
- 20 min walk to reach the biggest shopping center in Slovenia
-12 min walk to the central train station
- 2 min walk to the nearest grocery store
Everything is in walking distance basically, but there are a city-bicycle-rental station ("bicikelj" - 3eu per year) and a bus stop (numb(PHONE NUMBER HIDDEN)) just 1-2min from the apartment.
---
it's a very nice place to stay. Jacob and his family are very friendly and make us feel comfortable. The kitchen is fully equipped with all the necessary utensils, this especially enlightened us as we used to cook our own dinner. The only downside of the stay is the structure of the room as to enter the inner room, we need to pass by another room to get into it. This was a little awkward especially when there was a guest stayed in the outer room on our 2nd night and we have to pass by while he was having a good sleep.
---
Jakob made us feel very welcome and provided clear directions to the apartment. When we arrived there was a good selection of maps and a list of instructions on where to find local amenities. The flat itself was quite basic. Beds were comfortable and Jakob made an effort by putting chocolates out for our arrival. In the kitchen there was no kettle or toaster but a good number of cups, plates and cutlery. The shower head had to be held as it was not supported high enough on the wall. Additionally, it is worth noting that the two bedrooms are next to each other and you have to walk through the single room in order to access the double room. The apartment itself has good bus links to the station and city centre and is about a 10 minute walk from the nearside of the city centre. Overall, the flat was adequate for our needs. It would be suitable for people looking to explore Ljubljana on a budget.
---
Logement dans un parfait état, tout était correct. Proximité de la gare et du centre ville. Je recommande
---
Jakob and Anja were very nice and kind, they even left us a pair of beer cans in the fridge! They gave us also a bus card to reach the city centre quicker, even tough we didn't use it because we enjoy walking. The room is in a comfortable apartment in the outskirts of Ljubljana. We are very happy about this place, we definitely suggest it.
---
I stayed at Jakob's house for 2 nights. House is at a quiet neighbourhood and some supermarket not far away (and there's a pizza shop opening 24hrs).I can enjoy my stay at whole ground floor ( She and her family are living upstairs) with kitchen and bathroom. There are 2 bedrooms actually and beds are comfy. Jakob is a nice girl to communicate with and her family are nice pepoles. Even she helped me check about the bus schedule for the place I wanted to go. They were willing to do the laundry for me and my friend. Her mother gave us some fruits daily and we felt so surprise. I highly recommend to stay at Jakob's house when you need stay at Ljubljana!
---