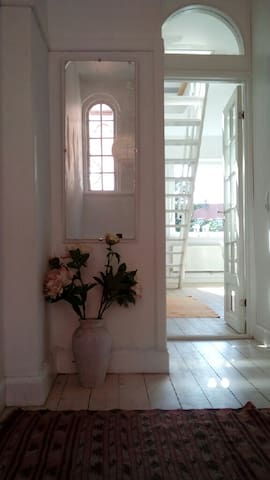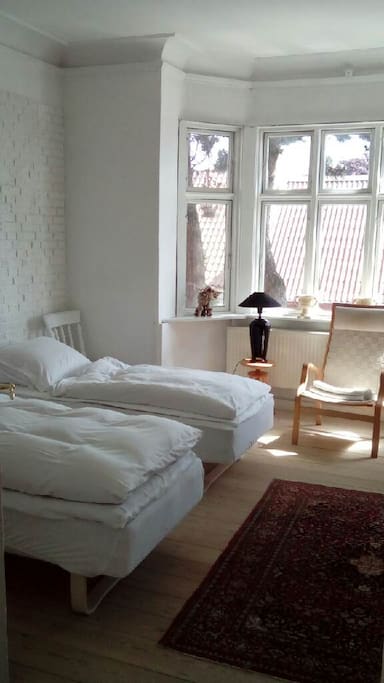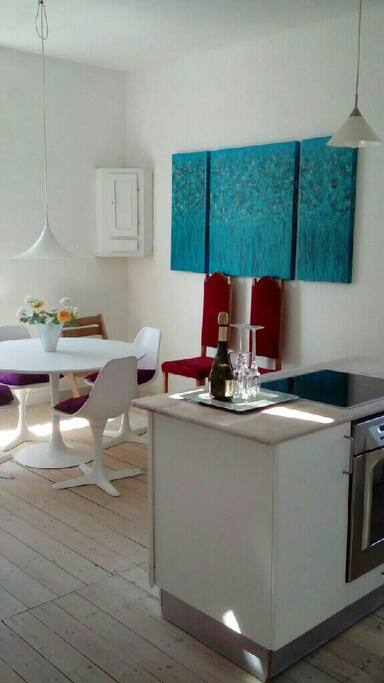 Welcome to this beautiful big and light apartment with an amazing location close to the old city of Stege, the cozy harbour with great restaurants, and the beach. Wether you're a couple or on a family trip (extra beds can be made) you'll enjoy your stay here.
---
Fabulous, spacious and private apartment minutes from the main Street of Stege. By far the best place I've stayed in using Airbnnb, and the hosts, Vikebe and Gudmund, were absolutely the sweetest and kindest couple. We're we greeted with smiles and such generosity; within minutes of meeting, they offered to drive us all the way to the opposite side of the island just because we wanted to see it! You will not find kinder people in Denmark--which is saying something because the Danes are incredibly lovely people! Would recommend highly especially if you have a large party or a family with you since the apartment is so spacious. Hope to return again in the future!
---
The hosts were very friendly and sweet. They provided champagne and some foods for breakfast. The place was very bright, clean, and spacious. Lots of candles made it cosy in the evening. Just two blocks away from the main street of the city and from the water, but it was very quiet as well. We would definitely stay here again if we return to the area.
---
This was one of the best AirBnBs I've ever ever stayed in!! It was beyond beautiful and so charming. There were three of us and we absolutely loved it. It's extremely spacious and fully stocked - we stopped by the grocery store nearby and cooked dinner at home, it was great. The hosts were so warm and welcoming! I would definitely recommend staying here.
---
We couldn't find more perfect for our stay on Møn Island. Vibeke and her husband are lovely persons and did everything they could to help us. We were two couples and really enjoyed the bright appartement. Special mention for the apéritif in the Garden, the breakfast, the bubbles and confortable beds and towels! We felt really welcomed and that was a good central spot in Stege on our journey on the island (Mons Klint, Nyborg,..) Thank u again to our hosts and hope to great you in Belgium or France!
---