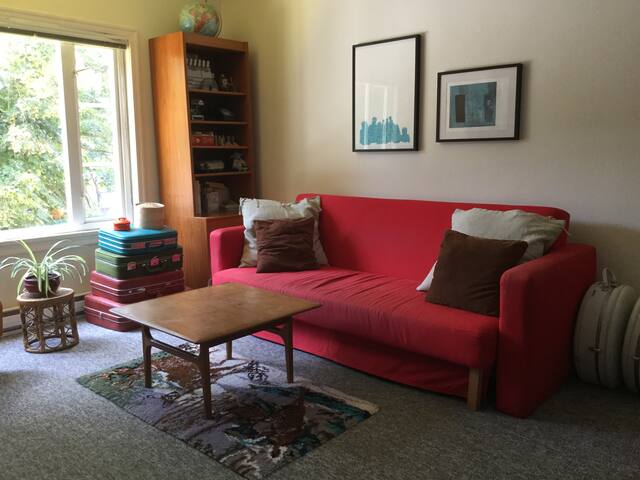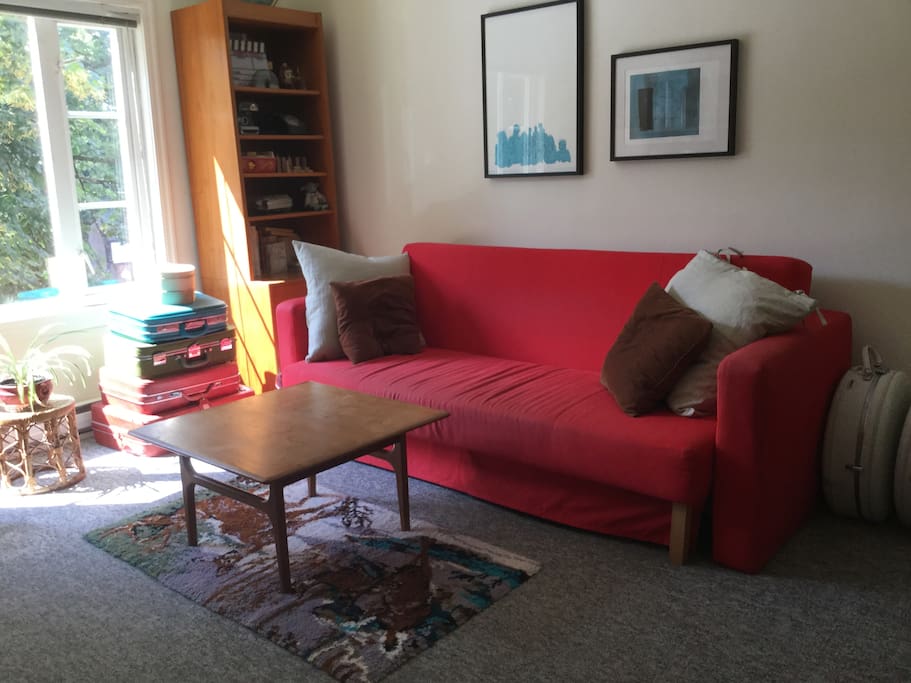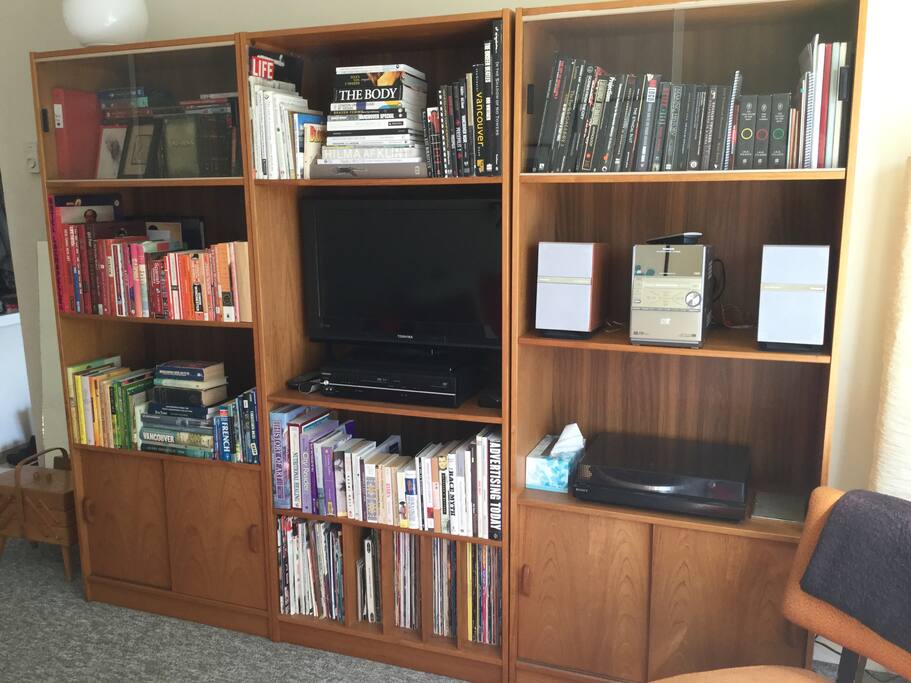 Cozy, comfortable flat in the heart of the action!
Let vibrant Main Street be your home, with the city's best restaurants, bars, boutiques, and coffee shops right outside your door, alongside essentials like grocery stores and laundromats. My quirky, welcoming flat is very central, mere minutes from the train station, all Skytrain lines, and close to all the neighbourhoods you would want to see. If you are looking for an unfussy, modest "home away from home," you can stop looking - you've found it.
Lots of free street parking too.
---
Absolutely loved this place! Gisele was an amazing host, had left a excellent and well detailed list of the surrounding area and tips to live like a local! Place was exactly as described, cosy and comfortable! It was close walking distance to lots of public transport. Would definitely recommend, and will hopefully get to stay here again myself one day!
---
Gisele was an awesome host - really made us feel welcome and went the extra mile by leaving us a really thorough guide to local restaurants, shops, and instructions on how to get around town with ease. She even left me a vegan cupcake for my birthday, knowing I'm vegan! She also kindly met us to help me out when I left something behind after we checked out. The apartment was really lovely and comfortable, in a wonderful part of Vancouver and in walking distance to all the greatest restaurants and shops. Thank you for a wonderful experience!
---
Gisele was an amazing host with a beautiful, cozy and perfectly located apartment! She was very responsive and provided a very helpful guest manual outlining all the great restaurants, bars, coffee shops and grocery stores etc. that were near the apartment. The bed was seriously THE most comfy ever!! Gisele even left us a gift card for a local coffee shop, she is a host that goes above and beyond and I would highly recommend her place :)
---
When I travel, I like to eat and art my way through wherever I am. A bit of dancing every now and then also appeals. Quality vintage-clothes shopping on the to-do list as well. I enjoy big cities with lots of life and culture (and food), but I've also developed a fondness for the quiet and pastoral - the greener the better. After years of working and going on some grand adventures, I'm back to school as a full time student, embarking on an whole new career path. I can't wait to be done so I can get back to work and back to travelling!

I'm tidy, excessively respectful in other people's places, and a seasoned cat -sitter. I would make a terrific guests and you'd barely know I'd been there once I was gone. Since I tend to pack my days and nights full, wherever I go, I prefer a place to call my own when it's time for bed. Some comfortable me time before I rest up for the next day and night's adventure!