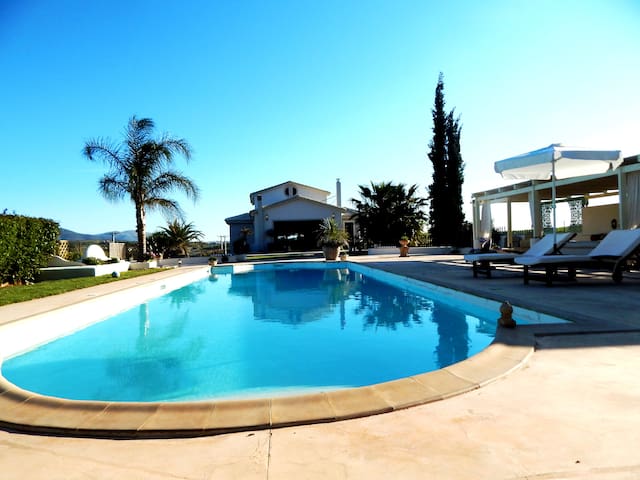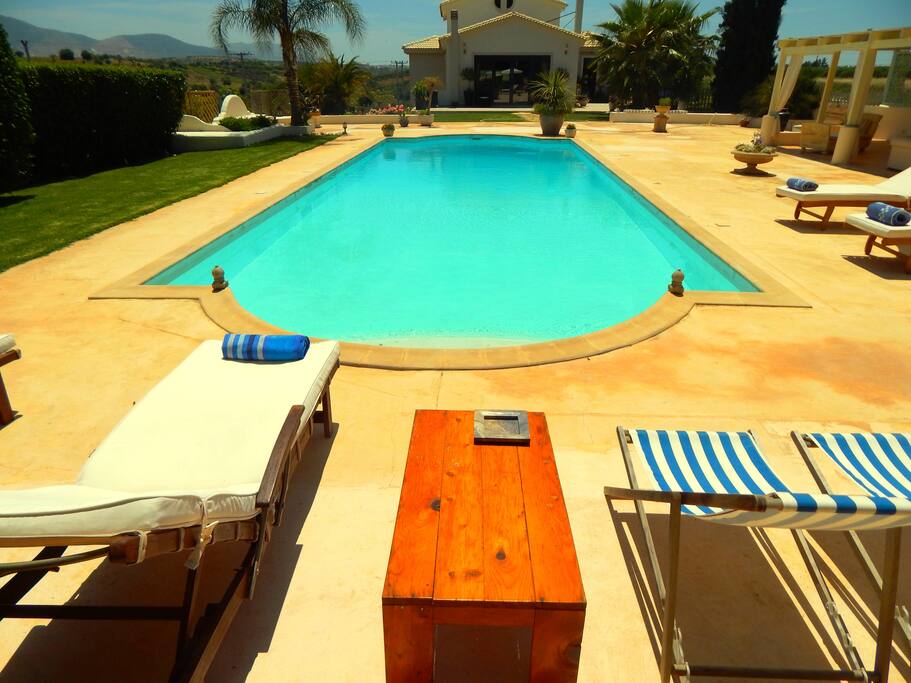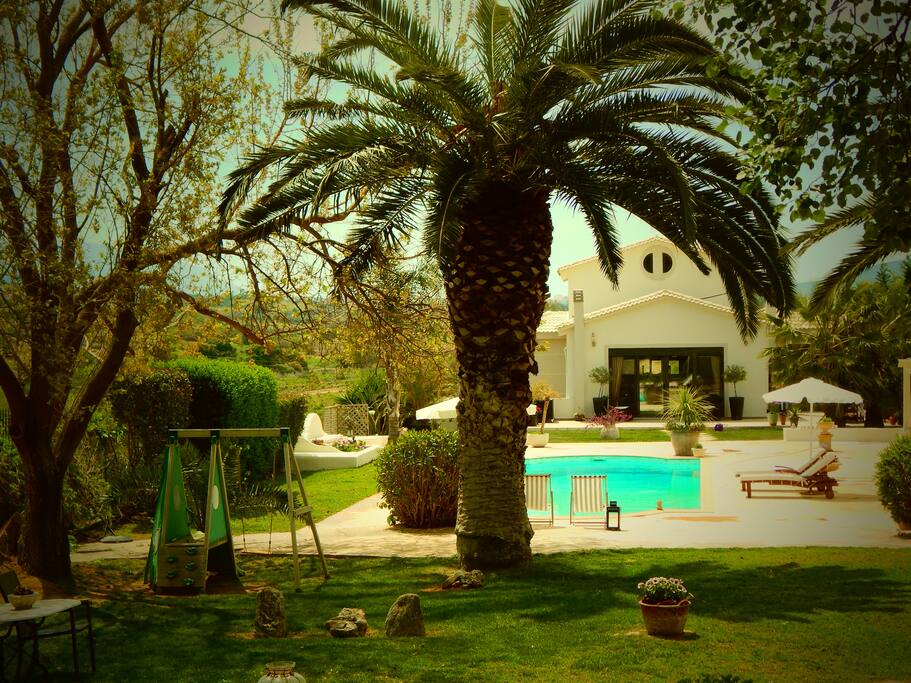 Pool villa near athens airport
雅典机场附近美丽的泳池别墅和Porto Rafti的暑期度假村。
Beautiful pool villa near Athens airport and Porto Rafti summer resort.
---
Maria's Villa Vravrona Tower is a bnb gem. Talking about a 400 sq.m. elegant villa with several unique furniture artifacts and other beautiful pieces of home art. If you add to that the pool area which will be your full day summer treat, this is by far one of the best bnb experi…
Wow! You just made me smileeee sooo much! :)))) Thank you John from the bottom of my heart. Its important to read these lines from an airbnb host with experience in accommodation. I have to admit though that we really do our best to satisfy our guests since we believe in the meaning of greek "filoxenia" I am excited you had a blast... and hope to see you again soon! Η ώρα η καλή γαμπρέ και νύφη!!
---
This is one of the best places I have ever stayed. It's beautifully, clean, spacious, equipped and the most wonderful host. Maria was amazing and offered so much help and guidance with how to spend our time in Athens and the surrounding area. It was a very special and hugely enjo…
---
Our stay at Villa Vravrona Tower was excellent. Maria is a great host, and despite the fact that we only stayed for a night she did her best to make us feel comfortable. The villa itself is really spacy and cosy both at the same time. We especially enjoyed the pool and the garden…
---
What a wonderful holiday and such a beautiful villa! We were very excited by the photos on the website, so when we arrived we felt as if we had visited before! The photos and the description were perfect. Maria met us as arranged in Markopoulo and kindly took us on a short tour …
My father who has lived for several years in England, where incidentally I too was born, has always been telling me that the English are the best people in the world. Having met the Hill's family I fully understood what he meant!!! After reading your generous review Suzanne, his words were doubly confirmed. We will always think of you with warm feelings. I love the scent of the gardenia flower you offered to us. I note one more time...if the Hill's family request to rent your house, you are simply so lucky!!!
---
We had a great welcome from Maria and her family! Villa was as we expected from the description. Very stylish house and great location. We managed to visit so many places!! We enjoyed Greece very much and are planning to come back!
Yassou Svetlana! I am so happy that you followed our suggestions and you visited so many places, such as Athens, Sounio, Lagonisi and of course the little island Kea. You and your family are always welcome in our villa or the Athens apartment. We are all happy to have met you. You are great guests!
---
Raised in the city I was a city girl who was always seeking natural beauty. In Vravrona Attica me and my family enjoy peacefulness and natural harmony. Its a perfect spot to minimize city stress, and relax in a calm environment. In our property of 4 acres, two houses are situate…
语言:
English、Ελληνικά