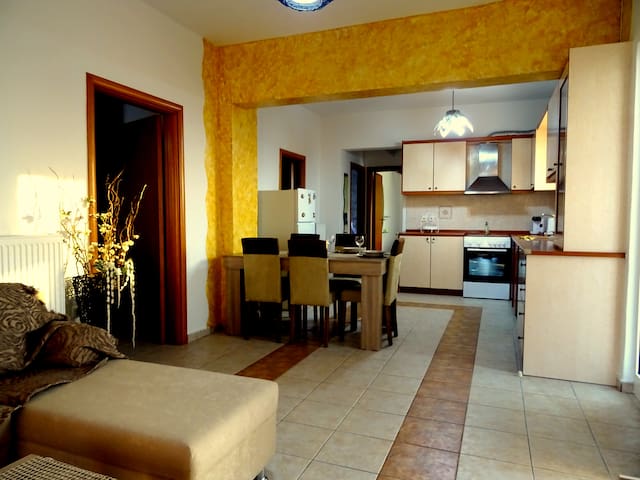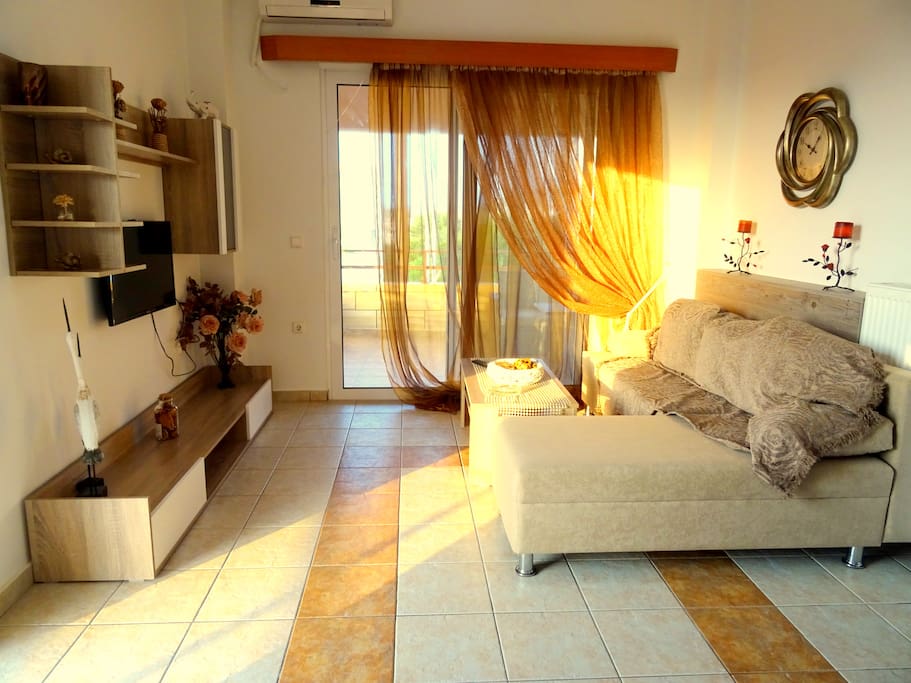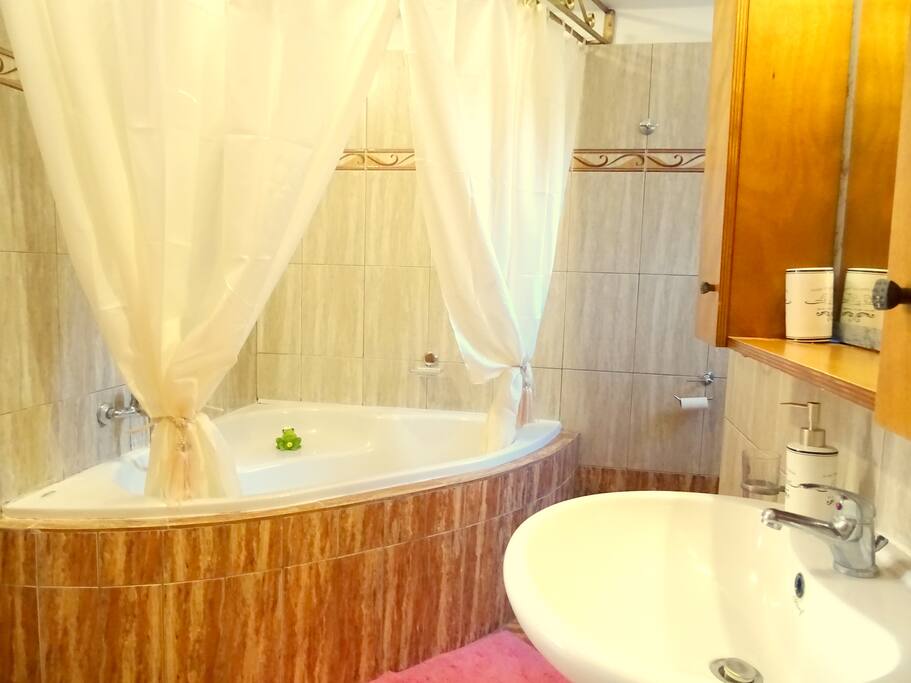 Fully rennovated apartment in Paradisi, very close to the airport (2 min), with great view of the sunset and close to the beach. Also close to restaurants, cafes and shops-suitable for couples, groups,families with children-
pets welcome.
Πλήρως ανακαινισμένο διαμέρισμα στο Παραδείσι, πολύ κοντά στο αεροδρόμιο (2 λεπτά),με υπέροχη θέα στο ηλιοβασίλεμα και κοντά στην παραλία. Επίσης είναι κοντά σε εστιατόρια, καφέ και μαγαζιά -κατάλληλο για ζευγάρια, γκρούπ, οικογένειες με παιδιά και κατοικίδια
与房客的互动
Owners live next door so they are available for any assistance at all times.
Οι ιδιοκτήτες μένουν δίπλα, οπότε είναι διαθέσιμοι για οποιαδήποτε βοήθεια
其他注意事项
Free pick up from the airport available on request / δωρεάν μεταφορά από το αεροδρόμιο διαθέσιμη κατόπιν συννενόησης
Гостеприимные хозяева, квартира просто великолепная, большой балкон, хорошее расположение, есть возможность дойти до аэропорта пешком. Мы этой возможностью воспользовались, чтобы взять там на прокат автомобиль. Надо быть готовым к звуку взлетающих и садящихся самолетов, если у вас чуткий сон, лучше выбрать другое место. Рядом пляжа нет. Есть небольшой в 30 минутах ходьбы. Если вы не ищете пляжный отдых, а желаете покататься по всему острову - отличный вариант, рекомендую!
---
Thank you so much for everything. We absolutely loved the apartment and it was perfect for the 2 year old boy too. The hosts were very hospitable and accommodated our needs at no extra charge including driving us to the beach and airport drop off/pick up too. The village was adorable and all restaurants and supermarkets were in walking distance. I highly recommend this apartment and would choose the exact same place again when I come back to Rhodes. Thank you again Alex and family!
---
The apartment is cozy. Well furnished in a quite area of Paradisi. It is near the airport and you can see planes arriving Rodos, which we enjoyed watching. If you want to use public transport to get into Rodos, it's a 5 minute walk from the apartment and you have shops along the road, like carrefour, small shops, restaurants, pizzerias and two butchers if you like organic meat.. The beach is about 10 minutes away and in Rodos you are spoilt for choice of beaches and all are within public transport if you are not hiring a car. We loved the apartment and we highly recommend it to anyone who wishes to visit Rodos. We will definitely be going back to stay again at the apartment.
---
Maria and Alex extended very good hospitality during our stay in their apartment. We arrived quite late past midnight, Maria's son gave us a ride from airport & the fridge filled up with some food...Very close to airport. Except the flight noise, very quite Neighborhood... highly recommended place to stay with family ... must have a car to go around Rodos
---
We are a family with 2 children (3 and 6) and we stayed in the place of Alexandros for 6 days The house is large and spacious, tastefully decorated, new and clean furniture Spacious and well equipped kitchen A spacious and pleasant balcony for sitting outdoor and listening to birdsong We were happy to discover that there is a washing machine and comfortable hanging laundry place outdoor Alexandros was very kind and flexible with the check in and check out and even offered us a ride from the airport We even got eggs from his chicken in the morning The location is right next to the airport and convenient to arrive right after your flight to rest. 20 minutes drive from Rhodes city There is some noise from the landing air planes, but the children loved it very much and ran to the balcony with every plane that landed We have enjoyed from a great vacation
---
Our stay was very enjoyable. I called Alexandros to tell him I couldn't find the street and he quickly met us where we were and showed the way. The premises and furniture are very new, comfortable and modern. The aeroplane noise we didn't mind at all as it is part of the charm. When inside with doors windows closed you cannot hear them. The premises are close to the main Street of Paradeisi with cafes etc. we found the Airport View Cafe at the end of airport runway to have great food, service and fantastic location for aviation enthusiasts and plane spotting. It really added to the experience We will come back again.
---