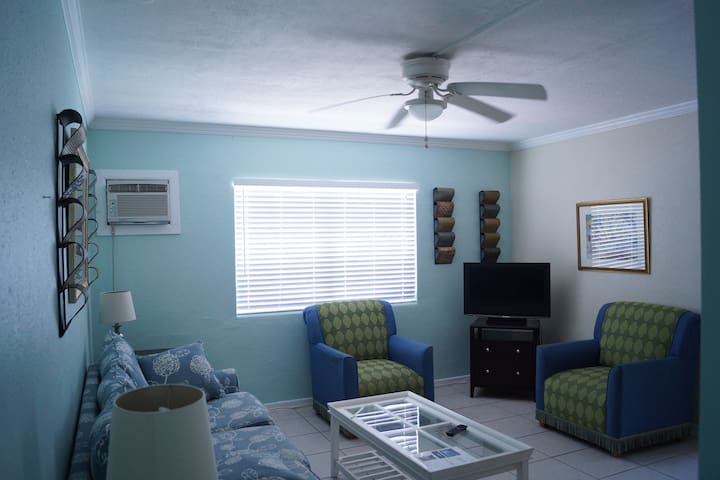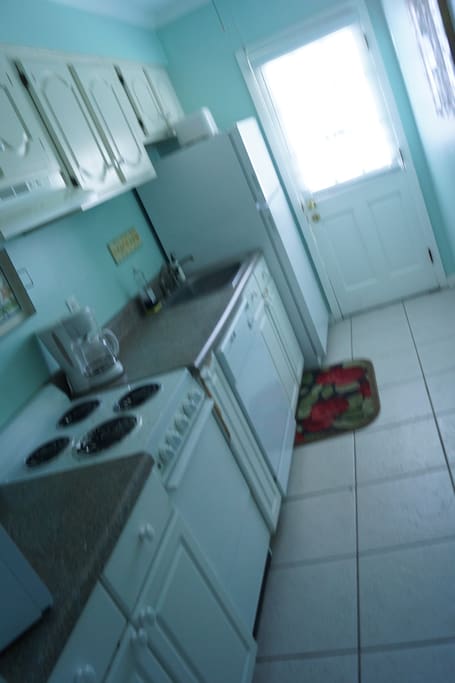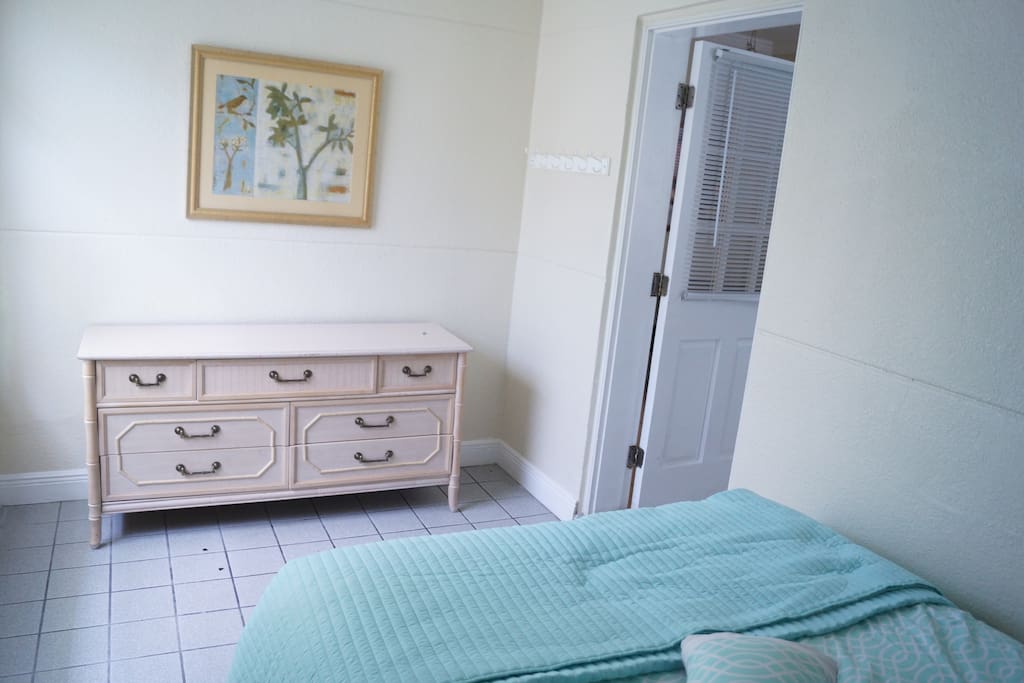 SUNSET COTTAGE #1 2Br 1Ba apartment STEPS TO WATER
My place is good for couples, solo adventurers, business travelers, families (with kids), and big groups. Enjoy a cozy cottage setting in a quiet area on Clearwater Beach. Just steps from the beach. Lots of outside seating with the gazebo. Very clean and cozy. The friendly management will will make every attempt to accommodate your needs.
---
The good: Location is great. Two blocks to the beach and a few more to the shops and restaurants. Value was just good for what you get. I rented two bedrooms, one of which had a king size bed. Place was clean when we arrived. The bad: Host (Peter) cancelled our first night a day before traveling to allow the person staying there an extra night. That doesn't sit well with me as we already have flights booked. So we had to buy a night at a hotel. Didn't even refund the whole amount of a nights stay. Just said we could stay an extra night as if it was no big deal. The condo is as no frills as it gets. Basic kitchen tools but don't plan to use oven, no cook pan. The Apt 4, had three old window AC units in walls, one of which did not work. Too hot to sleep in master bedroom now. Bathroom worked but had no screen in window. C'mon in skeeters. The apt had two floor mats, one living room, one in bathroom, both gross and need to be changed or at least washed. Last gripe would be a lack of broom or dust pan/brush. A week at the beach and your going to get sand everywhere. Other than the host and lack of amenities, if the price is right for you, not a terrible place as long as the ac works. Based on other reviews, it's a roll of the dice here.
---
Pros: location, space, amenities, price worthy Cons: possibility of not getting the room you paid for, uncommunicative host We stayed here for 3 nights in early April 2017. I read a few reviews where people said rooms were double booked and they wound up having to move or got a different unit than what they paid for, but I took the risk because it was a fairly last minute booking. 1st, the host is uncommunicative. I asked if they had beach towels, if late check in would be ok, and where to get the key. (It's in a lockbox & there is one affixed near each door.) All he gave me was "lockbox #### key in lockbox". I didn't know if the numbers were a number on a set of boxes or the unlock code or even if the boxes were co-located with the address. He never answered that follow up question. BTW, bring your own beach towels. I received no instructions about how to find the place, which wasn't very easy in the dark of night. On our second night my husband and I awoke to a loud noise around 1am. It continued--it sounded like someone was trying to break in to the apartment next to ours. Through the window we saw 3 people and some tools. Long story short, we called the cops, they were gone by the time the cops arrived, the cops called the host, and it turns out the people were a couple trying to check in, plus the "handyman" who was breaking in to let them in for the night because the key was missing. The host incorrectly assumed that the maid forgot to leave the key in the lockbox. Unfortunately, the real reason the lockbox was empty was that another family had checked in that evening and the room was double booked. So this family woke up to this guy standing inside their place! They were foreign and probably confused and terrified. I am so glad we called the police and therefore figured out what was going on. So, if you plan to stay here, be ready to move, or show up and have someone in the room you paid for, with an uncommunicative host who comes up with an idea like just have the handyman break in and clearly can't keep track of when his units are occupied. I don't know what happened to the couple who wasn't able to check in. They left along with the handyman before police arrived. What a way to start your vacation. Despite all that, I really loved staying here. It is on the bay side just a few short blocks from Clearwater beach, a bit down from the hectic part of the boardwalk. Apartment 1 is an end unit and has lots of sunlight. It is within walking distance of the northern end of the shops and restaurants. It is quiet and close to a nice public playground. They also have some sand toys, umbrellas,...
---