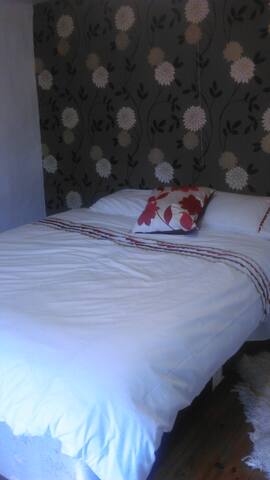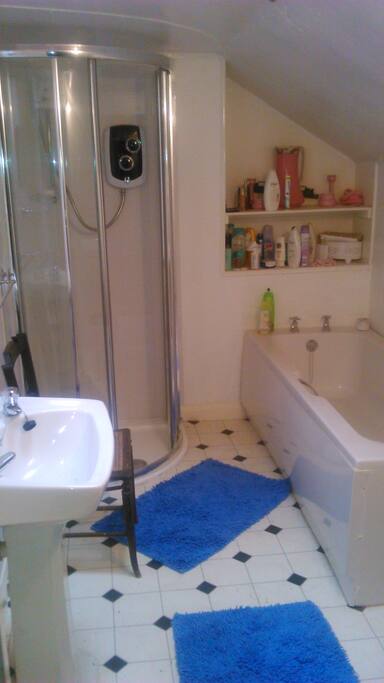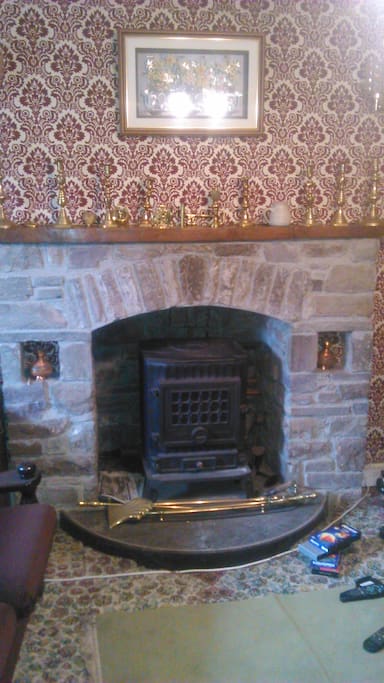 Quiet farmhouse in a rural location
A spacious room in a working farmhouse in the middle of the Welsh countryside. We are surrounded by great views, and the peaceful location makes it a great place to come for a relaxing trip away! The room is suitable for couples, solo adventurers, and families (two rooms available). The bathroom (bath and separate shower) is located just down the hall, and a large kitchen as well as a lounge with wood-burning stove is found downstairs. There are no shops or pubs in local area - 7 mile drive.
---
Marilyn's farm is a great place to spend a couple of days in peace and quiet. Regretfully, we only booked one night, but we totally enjoyed staying at this charming old farmhouse, full of history through the generations, green fields around, crystal clear air and - the best part! - an evening by the fireplace. Good bed, hot water, fresh eggs, delicious home made Welsh cakes and WiFi sufficient to stay in touch with the rest of the world (if you really need to) - sounds like a perfect weekend to me.
---
We were very curious when arriving to the farm! We didn't know what to expect as Marilyn had not many images published but we loved the description of it and as the last minute booking accepted for a Bank Holiday weekend, made the experience arriving to the farm very exciting! The way really goes on and on and the farm is at the end of one-car field road surrounded by a peaceful countryside. Marilyn works on the farm and is very friendly, she made us feel really welcome, showed us around and offered a fresh traditional Welsh biscuits. We have had many pleasant conversations over the farmlife that were so easy so we felt so comfortable. We lit a fireplace in the evenings so we could dry our walking boots and had fresh eggs in the morning. The room was very clean with soft, beautiful, lovely smelling blankets so we got a perfect night sleep too! For us as nature lovers, the stay was perfect, unspoiled, informal and so relaxing like staying at my grandmother's house when a child. We loved to play with 5 puppies, didn't miss the city and basically didn't want to leave.
---
Marilyn was working on the farm when we arrived. We had a pleasant conversation over tea and biscuits and learnt a lot about farming and the Welsh country life. For us, the experience was great. Wish we could've stayed longer and seen more of the area, go for further hikes and such. Fresh eggs in the morning and very clean air in a quiet environment with comfortable beds. This is a farm! You will most likely get your shoes dirty, however the living areas are very clean! I can only recommend this place.
---
I love being on the farm and with the animals. Staying with us would be very relaxed and informal. Living room to your self with a lovely woodburner for heating if you need it. The house is in the middle of the yard so you could be woken up by sheep, cows or dogs! Fresh eggs in the morning if you go and get them from the chickens, Pick, Pock and Peck.