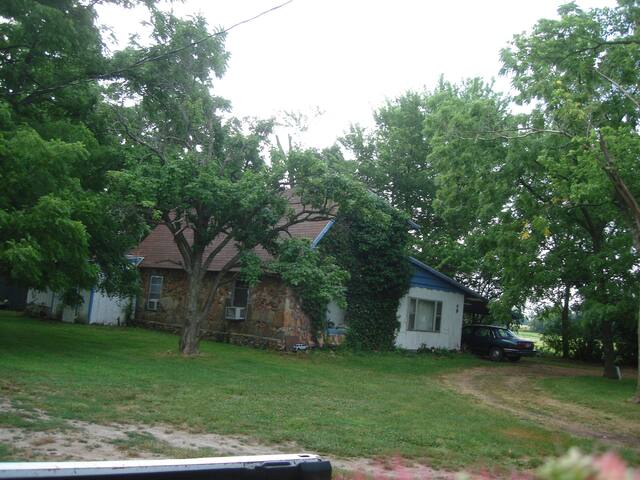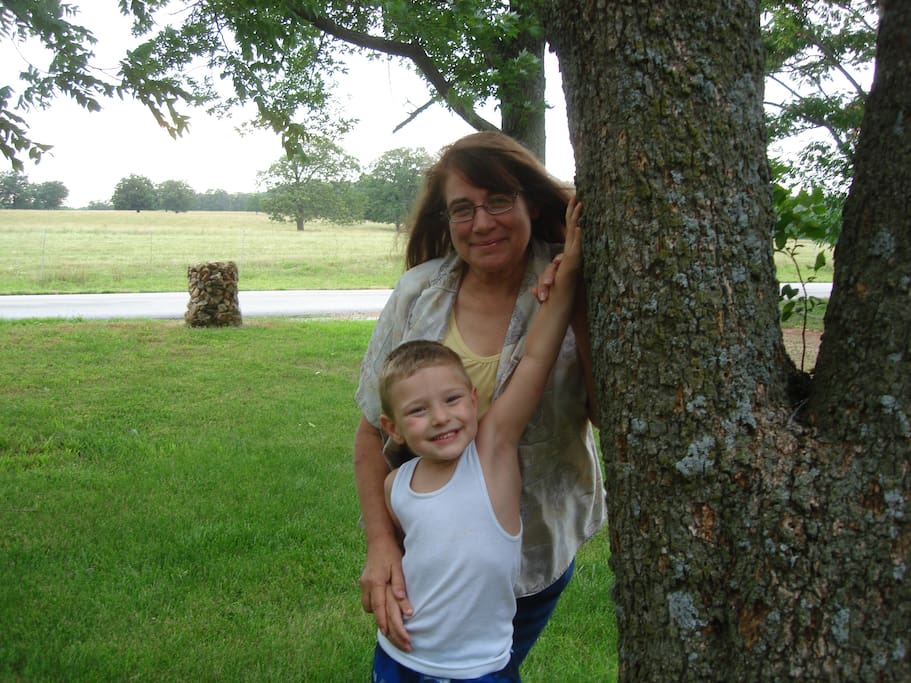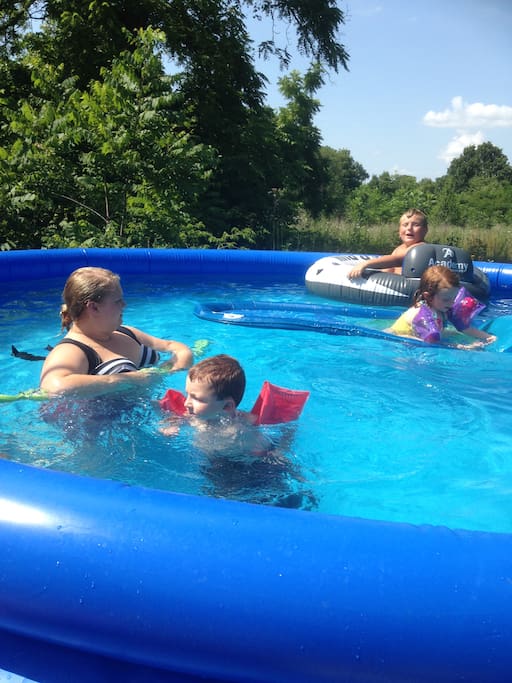 Near Route 66 between Carthage's Precious Moments and Silver Dollar City Branson--this is a relaxing spot in the countryside for a night or a week's base. Just off i-44, 15 miles East of Carthage. Price is for two without food.
The AirConditioning & Heat is fixed! (Since the electrical storm.)
The Shower is cold-water at the moment, but guests who want a shower can come into the main house for one. In the Fall we often do Campfires with live music under the Stars. No pets or smoking inside.
---
It is remote. I enjoyed the stay. One bathroom - downstairs. Candace is friendly and fun. Pouring rain when we arrived. Had reserved the RV but through miscommunication it was not available so cant review it. She has bottled water available but we drank the well water.
---
Candie was enough to let us stay in her home instead of the RV (the A/C was not working). Because of our last minute booking, there was little time to prepare our space. Candie did pull through with the three spaces we needed.
Normally I schedule time to prepare for guests on my time. With only 30 minutes notice, it took me the next 3 hours while they were out to dinner to wash the bedding, clean, and prepare everything for Tyler & his two friends. But I did enjoy them. Glad I could provide sleeping places with A/C.....and we have heat in winter too!
---
I am a widow from Missouri, a vegetarian, nonsmoker. If hosts smokes or has pets or anything,, it is ok.