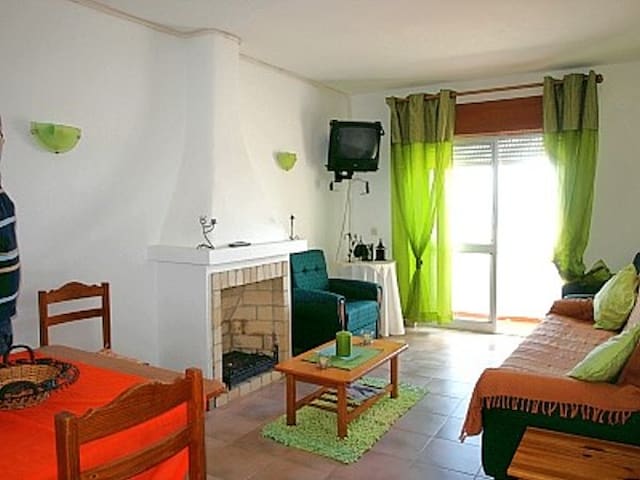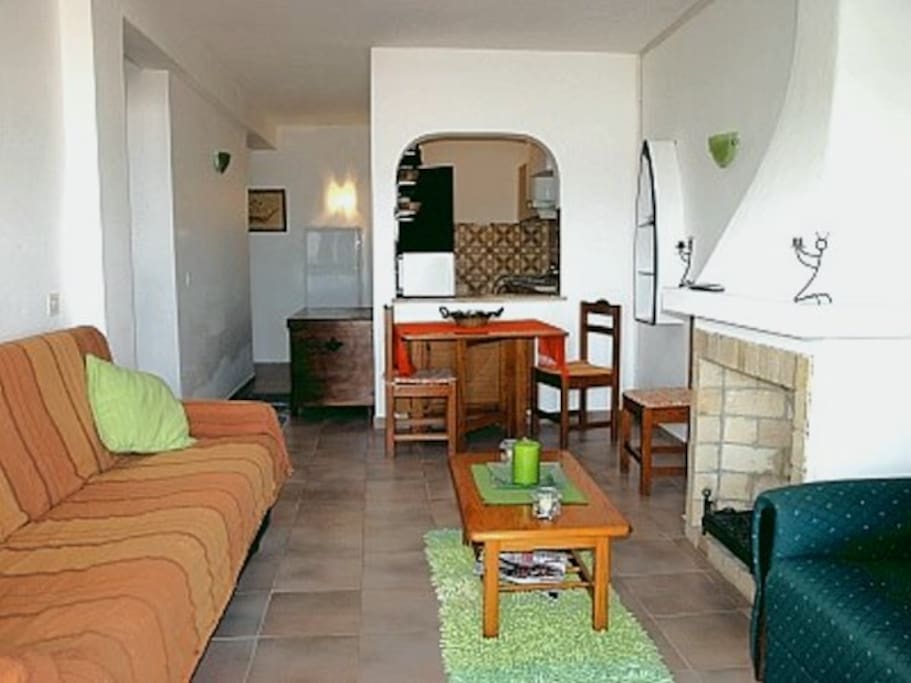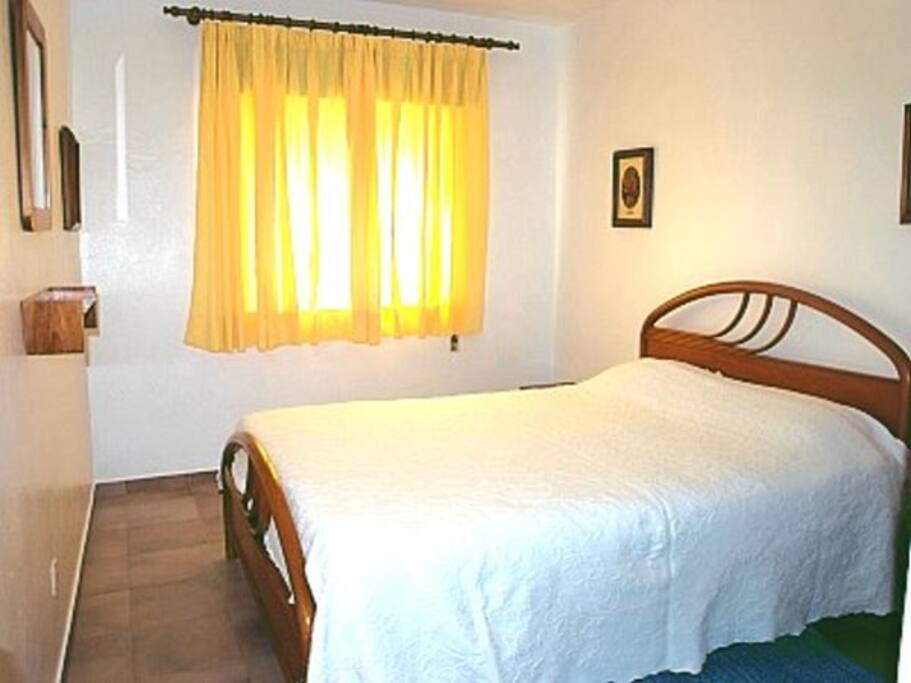 Meine Unterkunft befindet sich in einer Privatstraße ohne Durchgangsverkehr. Du wirst meine Unterkunft lieben wegen dass Meeresblick, der Nähe des Strands und Naturschutzgebiet. Helle und wohnliche Ferienwohnung mit WLAN-Verbindung, SAT-TV , Duschbad mit Hydraulische Massage an der Seitenwand und Balkon mit traumhaftem Blick aufs Meer.
房源
- Unser Ferien-Apartment ist für Ihren Urlaub besonders komfortabel ausgestattet. Es hat ein Wohn-/Essraum mit Satelliten TV und Kamin, ein Schlafzimmer mit Doppelbett, ein Esszimmer eine Küche und ein Badezimmer mit Bidet und Badewanne mit Hydromassage.
- Von dem Balkon aus, bietet sich eine einzigartige und spektakuläre Sicht über das gesamte Meerespanaroma.
- In unmittelbarer Nähe befinden sich gemütliche Cafés und Restaurants, sowie ein Supermarkt und Zeitungsläden.
房客使用权限
AUSSTATTUNG
Küche: Kühlschrank, Backofen, Mikrowelle, Kaffeemaschine, Wasserkocher, Geschirr/Besteck, Waschmaschine
Bad: Wannenbad mit Hydromassage, Föhn
Außen: Balkon mit Gartenmöbel
Zimmer: TV (Sat/Kabel), Heizung, Babybette, Kinderhochstuhl
其他注意事项
Servicemerkmal: Selbstverpflegung
- Im Mietpreis ist der wöchentliche Wechsel von Bettwäsche, Handtüchern (keine Strandlaken) und Küchenwäsche bei mehr als ein Woche Aufenthalt und sämtliche Nebenkosten außer der Endreinigung enthalten.
- Gerne Informieren wir Sie mit Auskünften für Ausflüge, Sehenswürdigkeiten, Restaurants, Sport- und Freizeitmöglichkeiten oder auch mit Tipps über die Region..
- Transfer-Service vom und zum Flughafen Faro möglich, gegen Gebühr.
Der Flughafen ist etwa eine Autostunde entfernt.
- Ferienmietwagen, Fahrradvermietung, Kinderbetreuung, Touren Planung und Events.
---
---
1) - Die Wohnung ist für maximal 2 Personen zugelassen.
2) - Der Mieter ist für die sorgfällige Behandlung der Einrichtung verantwortlich. Von dem Mieter verursachte Schäden am und im Wohnobjekt sind umgehend zu regulieren. Bei Zuwiderhandlung kann der Vermieter eine erhöhte Nachzahlung fordern und die sofortige Räumung des Mietobjekts anordnen-
3) - Der Vermieter haftet nicht für Vorkommnisse auf die er keinen Einfluss hat.
---
La casa estaba en perfectas condiciones, como se muestra en las fotos. la pequeña terracita tiene una mesa y dos sillas donde jugar a las cartas o tomar algo al atardecer, se ve el mar pero no del todo bien. El problema que le pondría es que se atasca la ducha y la ubicación, ya que está en la alto del pueblo y bajar y subir a la playa es mejor hacerlo en coche. Por lo demás me ha encantado. Carlos es muy amable y atento.
---
first of all: we didn't fall in love with the house. in the bathroom there was no soap and the toilet paper was nearly finished, so we had to look on our own for new toilet paper. From the balcony we didn't see a "whole panoramic sea view" because there are a lot of houses in the front which cover most of the view. Also the house is not as secluded as described, there are a lot of houses beneath, under and over the apartment. So it was not really quiet at all. You can hear many noises of other people and a lot of barking dogs at daytime and night. Furthermore the supermarket is not really nearby. If you don't have a car, you have to walk down a steep hill to get to the supermarket and the beach. In the kitchen there was no water coocking machine, but two coffee machines. The hydromassage in the bathroom was not so special as expected and not really in the bathtub. It's in the shower, so you have to stand the whole time and it makes the bathroom wet by using it. To finish we have to say that besides the unconvient things the apartment is not really bad and quite ok for a few days. But nevertheless the description of the apartment doesn't fulfill the expectations you get when you read about it.
First of all we are available to help our guests 24/7 in case that something is missing or that the guests have any questions. The point is that we can't help if you don't ask. It wouldn't be a problem to solve the water boiling machine if you had asked. To come to the hydro-massage you can clearly see in the pictures, which are all real btw., that jet-streams are not located in the tub, but on the shower module itself. You also had send me a massage asking how it would work and I'd told you that I would pass by the next day to explain you everything but you where simply not at home or still asleep. That brings me to the next point on your list: your complain about the noises in the neighborhood. I personaly asked the neighbors and they complained about highly turned up musik till 3am, that come from your apartment. So in my opinion you have no right to comlain about any noises at all. Lastly I want to talk about the location of the apartment, we have never mentioned in the description that the apartment is completly isolated from society, as it is inside of the village Salema, which is no flat village at all, exept of the beach. So of course that you have some buildings between the ocean and the apartment, which doesn't influence the ocean view in any way and that you have to walk down to the center of the village(300meter away), where the main infrastructure is located. In conclusion I strongly belive that you are simply criticizing because you have nothing better to do. I'm renting apartments and houses for 20 years now and there was never a problem that couldn't be solved, but as I've already mentioned: to solve the problems there have to be comunication, that was missing at all in your case.
---