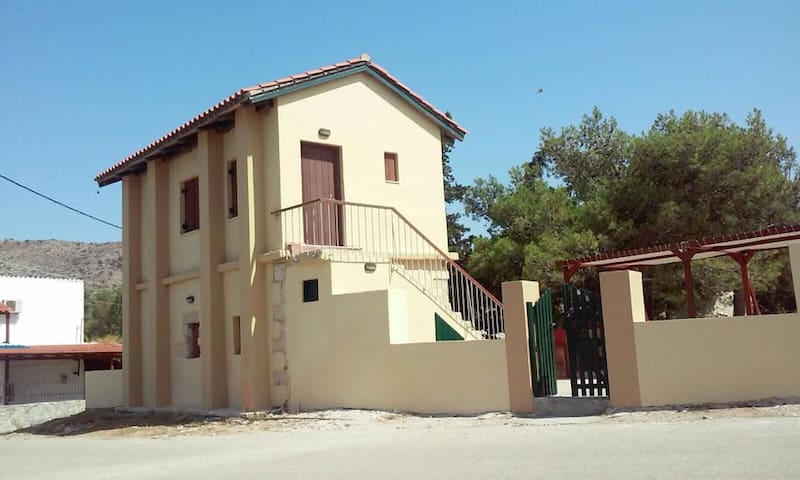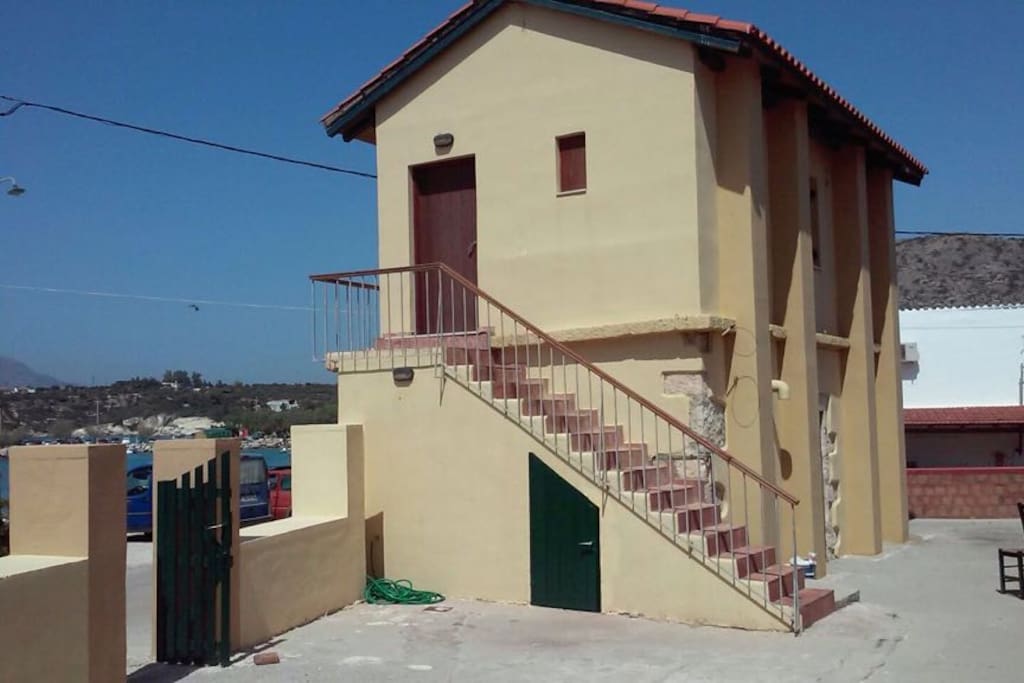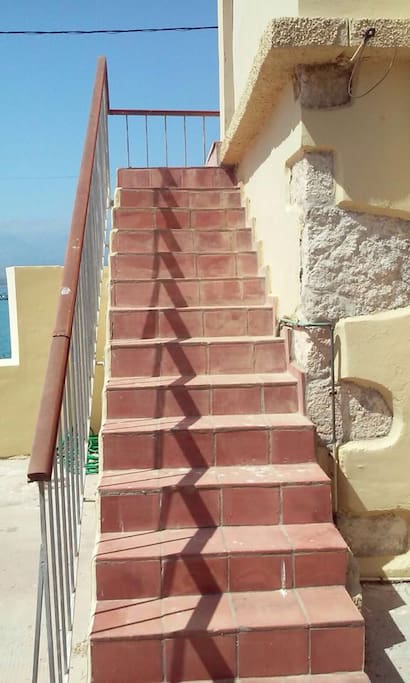 a small house by the sea with exceptional view and privacy. As it is almost at the end of the coast road, it is ideal for peacefull vacations. The little rocky beach just underneath the house is a perfect spot for a swim in the clear water far from the noise of the main beach. An ideal choice for couples and families with children older than 7, as its courtyard is enclosed. If you are looking for a quiet and charming stay, this small beach house will surely recompensate you...
其他注意事项
At the main beach of Marathi, there is a possibility of varius water sports and activities.
---
The House is small but very cosy, very clean, and contains everything you need. It is quiet and peaceful. The Beach is very close and there are a few restaurants, within easy walking distance. For shopping, you will need a car - or take the bus. Kostas is a very nice man, and a very accomodating host. Definately a place you would want to come back to!
---
Nous avons passé un excellent séjour dans la petite maison au bord de la mer de Kostas. La mer cristalline est à 10 mètres de l'entrée, ce qui est exceptionnel. La maison est située dans un petit village calme, où l'on trouve quelques restaurants et trois petites plages magnifiques (mais aucun magasin!). Tout ce qui est nécessaire est à disposition dans le logement, qui est parfaitement conforme aux photos. Kostas est très disponible et parle français, nous y retournerons en toute confiance!
---
Cet endroit et cette maison de caractère étaient exactement ce que je cherchais et que j'espérais voir d'après la description et même mieux. Je partage totalment l'adimation éxprimée par des locataires précédents. La maison est très propre, confortabe. La cuisine est bien équipée, il y a tout ce qu'il y a normalement dans la maison habitable, y compris des produits ménagers, épicerie de base. L'equipement des salles de bains est de bon qualité et functionne bien. Les lits superposés au rez-de-chaussé sont confortabes et leur construction est très solides. Des serviettes et des draps fournis régulièrement sont (URL HIDDEN) position de Marathi est exceptionnel. La vue est magnifique. Les plages pour tous les goûts. Nous avons passé des vacances merveilleuses et nous sommes très reconnaissants à Kostas pour son accueil chaleureux et pour sa disponibilité pendant notre sejour.
---
We spent a week in Marathi. Kostas was a great host and his property was really something exceptional in that area. We got one of the best and remarkable vacations. The house is just few meters from the rocky beach, which is conveniently accessible, but don't forget swimming shoes. We stayed all the time there. Civilized sandy beach (about 50meters from the house) was rather crowdy and noisy to my taste. So we came out to civilization only evening time to taste Greek cuisine in local tavernas. The house has everything you need, wifi was good and stable, kitchen fully equipped, the yard was spacious and well structured so that was the main sitting area for us for breakfast and lunch. Don't forget to share some of your food with local cats, they are really joyful and will comfort your stay ;-))) I recommend to buy local products at Chania central market, especially if it goes to vegetables, seafood and local wine. To rent a car will be a good idea for this trip. I recommend to rent a boat and spend a half day tasting hidden bays accessible only from the sea. Swimming and diving are awesome there.
---
General overview: great house; the description and photos are accurate. Perfect for a relaxed beach holiday. Location: Marathi is a lovely small village with a few beaches to choose from within a few mins walking distance. There are a few beach tavernas too serving food, drinks, cocktails etc. Important to note, there isn't a shop in the village to buy food, the nearest is in (upper) Sternes, about an hour walk away! So do consider hiring a car. There is a bus which runs four times a day between Marathi (bus stop at Loukoulos taverna) and Chania*, and opposite the Chania bus station, there is a good value hire car place. (URL HIDDEN) House: the house has all you need to get by. Barniadakis provides towels, linens, a good iron and hairdryer, some coat hangers and basic toiletries. There is a tv and air conditioning, he even installed wifi for us too! There is an oven, gas hob, breakfast (French toast, fruit, milk, jams, honey) and a BBQ and coal/fire lighters should you wish to use it. The views of the bay from the house are fantastic. It's not noisy or light so you will get a good night's sleep. There are a couple of local dogs (we understand are not strays) and cats which visit the house veranda, but are friendly and go away if you want, so won't be a problem if you don't like them/are allergic. Would recommend bringing citronella candles. Beds consist of two single ones upstairs, and bunk beds downstairs. Barniadakis: really nice guy and responds to messages really quickly.
---
Kostas was very welcoming and keen to ensure that I was comfortable. The beach house is very comfortable, well supplied and fitted out. The house itself is in a stunning location with beautiful panoramic views of Souda Bay, the White Mountains, Palaiosouda, etc. I felt very relaxed and comfortable there. It's definitely a place to go to escape the tourists. The beach next to the house has perfect white sand and clear seas yet it's never jammed with tourists. Marathi, too, has everything you could need and enough bars / restaurants to keep you going. The bus stop into Chania is also beside the house should you want to go into town. The journey is just 30 minutes and costs €2.70. The airport too is quite convenient. I would certainly recommend this place as somewhere where you can escape the touristy hustle and bustle, if you want to chill and enjoy the beach and water sports yet still have a convenient base for Chania / the airport. I'll most certainly be back to stay again in the future and will encourage friends and family to also.
Richard is a very pleasant guest to host,eager to communicate and trustworthy. He has an easygoing personality and is a true nature's lover,which is exactly the type of person i wished to host.Really polite he has left the house clean as well.I strongly recommend him. Thank you !
---