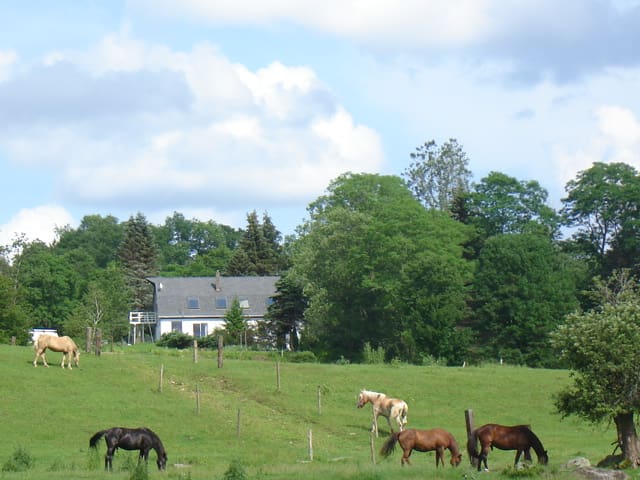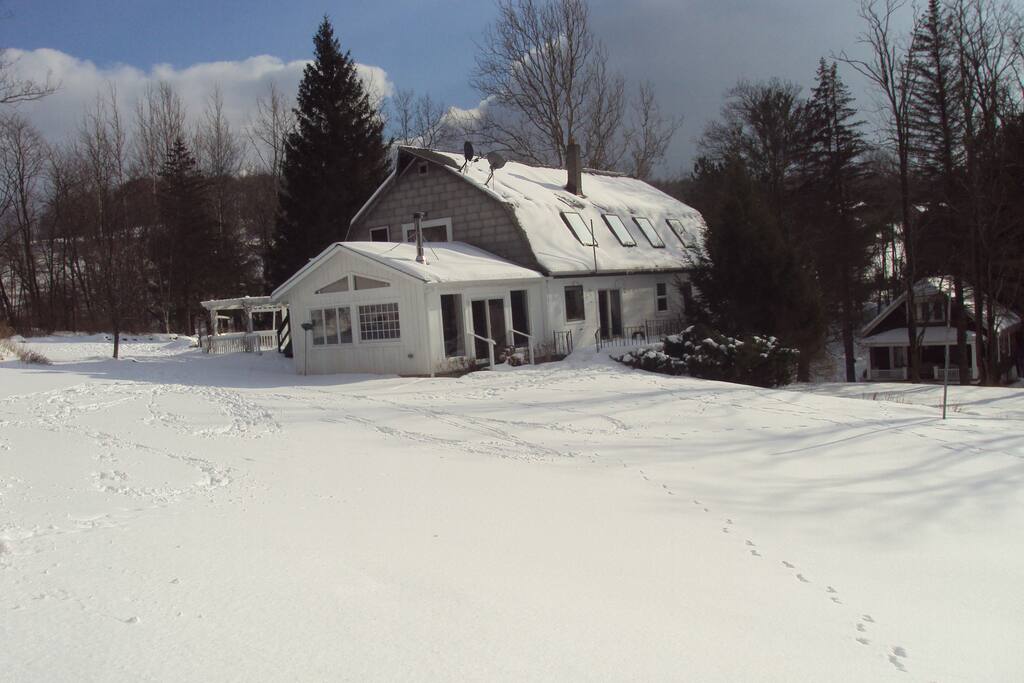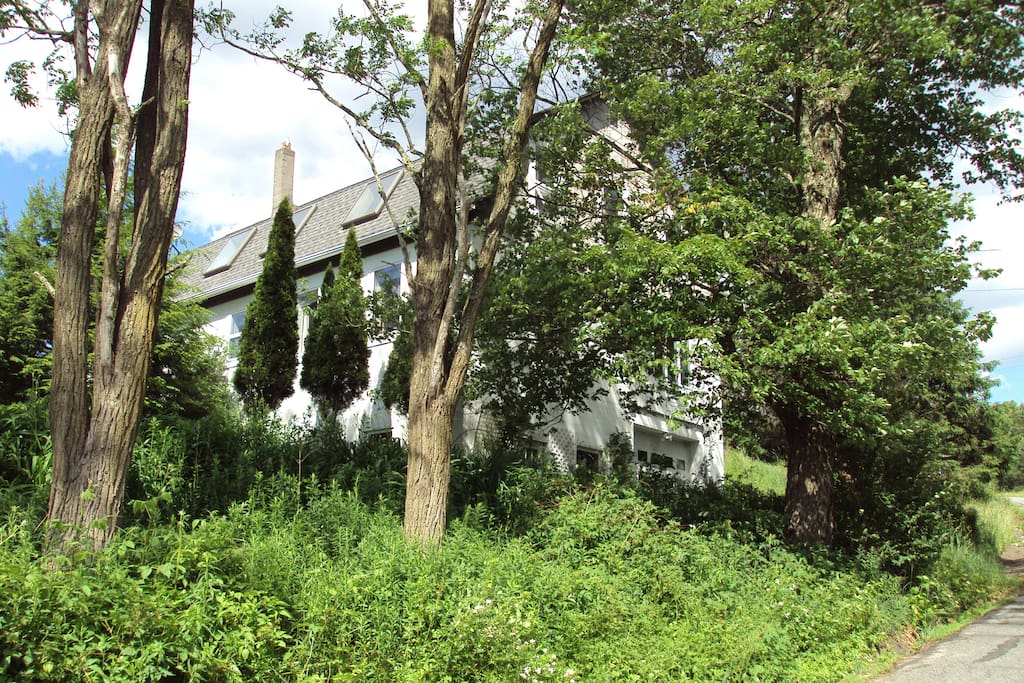 My reconverted barn is 10 min. by car to Bethel Woods (Woodstock) music events, Delaware River and local lake swimming and kyacking, 5 minutes to Villa Roma Resort and Conference Center, 25 minutes to French Woods. Barn looks over Callicoon Creek (with local swimming hole) and fishing site. Hiking, biking nearby. Sunroom (270 sq.ft.) has 3 sides of windows overlooking fields, woods, and stream. Art lessons available in my studio upstairs as well as 'pleine air' painting nearby. Materials free.
---
I am an artist, originally from New England but I spent 30 years in New York City, teaching k-12 in the public schools, and later after I did my Ph.d., at college at School of Visual Arts, and exhibiting my art work here and abroad.
Recently I have returned from teaching and directing parent and child art festivals in the Middle East, the most recent one as a Fulbright Specialist in Abu Dhabi. These jobs allowed me to see much of the Middle East and come to know their cultures and to make friends there.
Now I am back in my reconverted barn upstate in Callicoon, surrounded by lakes, woods, and sky. Nature here forms a part of my art, not only in pleine air painting but by acquiring a reverence for the complexity and fragility of our home here on earth.
Besides making art and teaching, I love traveling. As a solo traveler, I always meet wonderful people, especially when staying at airbnbs abroad. Airbnb is the best way to travel, as one can meet locals and get inside tips on where to go and what to do.
I also travel by reading. Guests can avail themselves of my own private library that focuses mostly on art history, cultures, history, travel and of course fiction.
If guests wish, I can give lessons in my 1,250 sq. ft. upstairs studio at $35. for 1.5 hr sessions, materials included. (website:
I am looking forward to meeting guests and am ready to advise them on places to go and things to do in the area, as I have lived here for 30 years. Writers, artists, and musicians have formed a community here, vitalizing the rural culture. In the summer especially, these artists provide many cultural events. Winter is quieter, when having company is a wonderful counterpart to the quiet and birdsong here in the country.
My life motto is 'volere, potere' which translated from Latin is 'to do, to be able', or, as the Regee song says "You Can Get it if you Really Want", with a proviso that one can change what one wants at will. Flexibility is essential in mottoes as it is in life.