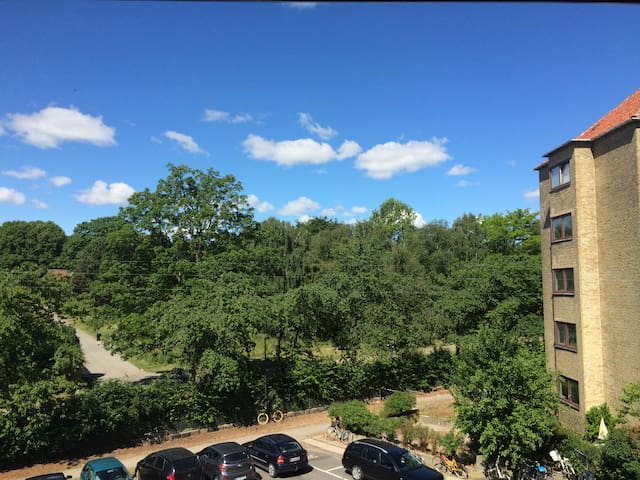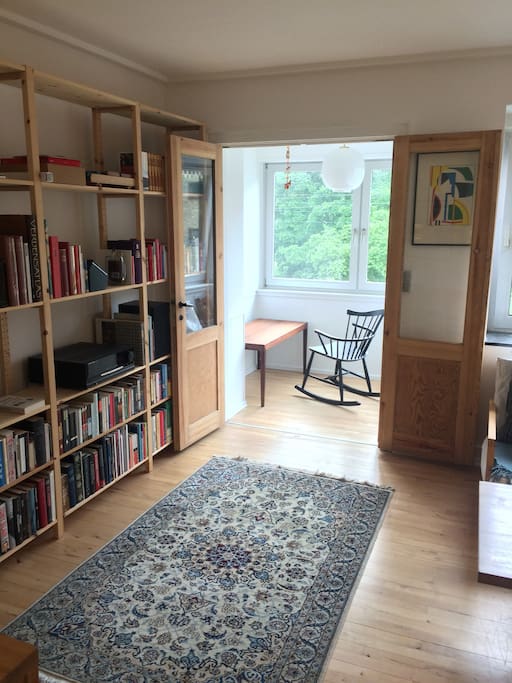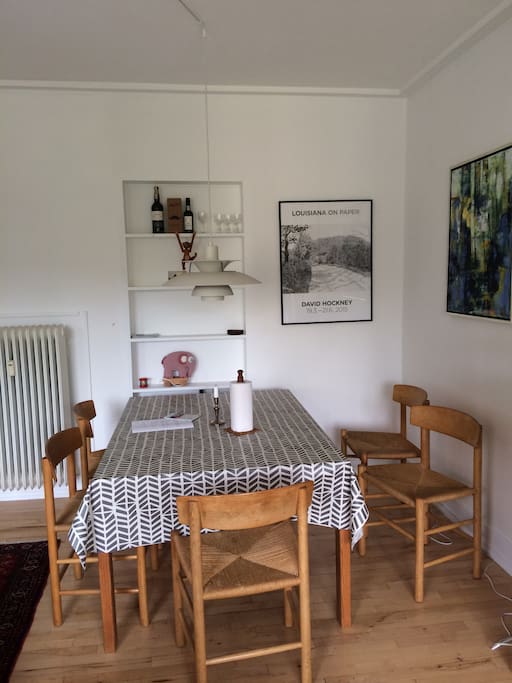 Our apartment is a 5 minute walking distance from Sydhavn st and then only 2 stops from the Central st. Food store nearby. Our home is bright, clean and cozy. A great base from which to explore wonderful Copenhagen!
Felt like home. Very nice bright apartment with a view of a large park. Great bed, comfortable, furniture, and a balcony. So very nice to have good pots, pans, and knives in a professional kitchen. The shower is pretty cool. Occasional thin walls in the living room, but no bother. Groceries, train, cafe, bakery all within 5 minutes. Center is two stops away. Great place, would stay again on return to Copenhagen.
---
Louise's place is a hidden gem. Louise was ideal host and responded to any question in less than half an hour. Located at two min walk from the Sydhavn rail station and next to a beautiful tranquil cemetery. A reasonable Netto for groceries around the corner. Copenhagen Central station and all the attractions are at the most 20 min easy bike ride. The apartment it self is very tastefully appointed, clean, airy, lot of light and being at the end of the building, overlooks the park rather than another apartment. I highly recommend it and will stay there again in a heart beat. Thank you Louise and I hope to see you in California !
---
The apartment met all of our expectations. Fully equipped kitchen Perfect location in terms of access to grocer and train station. Not much to do in location except for walks in the park but central station is 2 stops away. Good location to stay in for a holiday away from the central busy area Well done
---
This was a cosy small home that me and my parents enjoyed staying at. Louise was on holiday at the time but made sure to inform us of everything and arranged for us to pick up the keys from her next door neighbor. She also gave us her details in case we have any enquiries regarding getting around in Copenhagen. Her neighbor was absolutely lovely and made us feel very much at home. The house was a 3 minute walk or so to the train station which is two stops away from the city Centre so that was very convenient. It was a very homey place and we enjoyed it. Even the sofa bed was comfortable. :) Three people can definitely enjoy themselves at the apartment (although I should say the shower is extremely tiny and old-but even that can be a fun experience. However if you are slightly older and or have leg problems etc you might find that it's difficult to get in the bath to take a shower since the bath runs quite high). Overall I would definitely recommend.
---