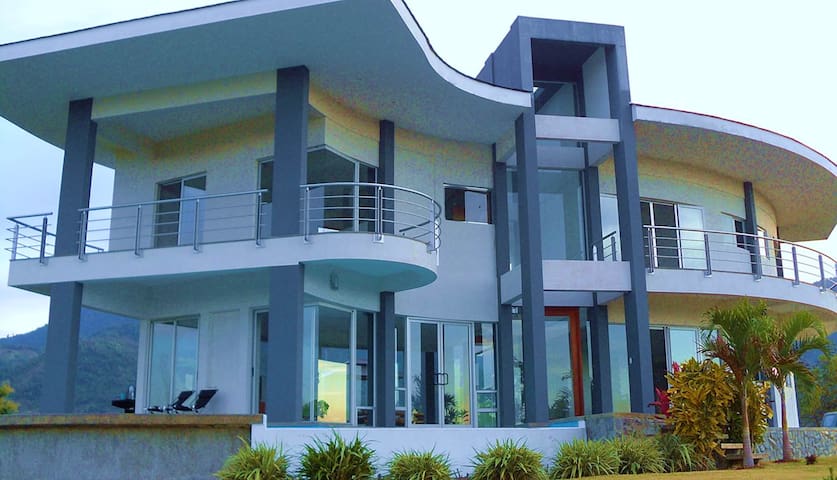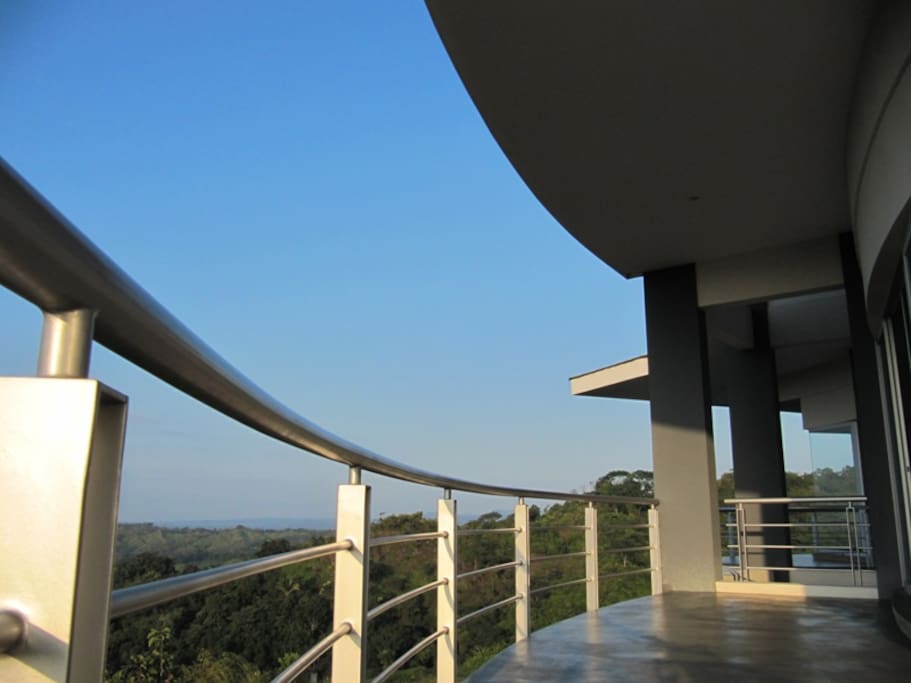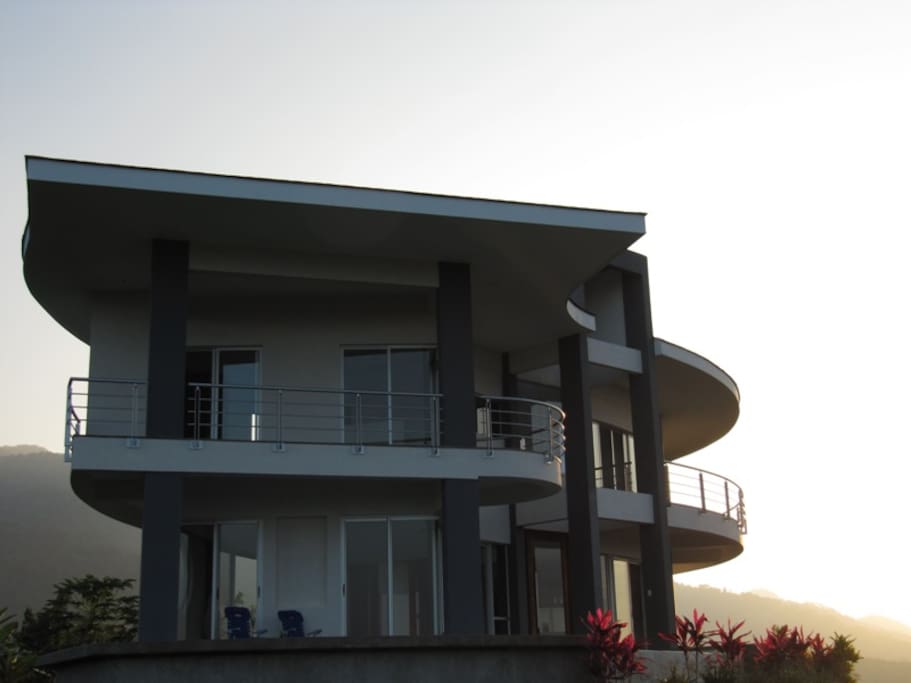 This spectacular villa perched in the coastal hills of the Manuel Antonio area, is a one of a kind contemporary masterpiece that defines tropical luxury. The estate rests above 60 acres of private rainforest with unparalleled views of the mountains and pacific coast. Within a completely private setting, this nature lover's paradise is only minutes to all attractions and amenities. My place is good for couples, solo adventurers, and families (with kids).
---
Steve's estate is everything and more! The views are incredible.. literally indescribable. Pictures barely give justice. This house sits on top of a gorgeous, scenic mountain to which the drive just to reach the top is breathtaking!! Sunrise and sunset are so stunning from this glass encompassing estate. Steve was so helpful before we even reached Costa Rica by giving us a call and listing the best spots to eat for sunset views and some of the most beautiful beaches. He was so accommodating to us for our entire stay. Eden estate is about a 30 minutes drive to bejuco beach (our favorite beach during our stay) and 45 minutes to quepos and Manuel Antonio (also breathtaking beaches here). So much wildlife to enjoy! One last note * Luis is the caretaker who lives just at the bottom of the mountain... He was absolutely amazing!! Checked in on us daily and helped set up any tours we were interested in and even changed a flat tired we had!! (Such a lifesaver). Luis is awesome! This place is a MUST STAY! I highly recommend.
---
If you are looking for the best views of the jungle in a beautiful secluded home, you have to stay in Eden Estate. The owner, Steve, was great and Luis, the caretaker, was very attentive to all of our needs. This house was amazing! It has everything you could ever want. I felt like I was staying in my dream home. Tons of wildlife, great swimming pool, and A/C in the bedrooms. In my opinion, you don't need 4 wheel drive to get to it; however you will need an SUV or truck because the road up is steep and a little bumpy. The house is about 20 minutes from Quepos and 30 minutes from beaches. It is a beautiful scenic drive though and you won't even notice the time. We booked 2 jungle excursions (Amigos del Rio 10 in 1 adventure and ATV adventure) and they both ended coming back close to the house. Eden Estate took our vacation from good to great. You won't regret staying here.
---
Pros: La villa posee una vista espectacular, 360 grados. Tiene un diseño moderno y es bastante espaciosa. Alrededor de la casa hay muchos árboles frutales y nos pareció muy privado. El objetivo del lugar es básicamente desconectarse del mundo. Contras: La conectividad del internet fue inestable. Hay TV, pero no tiene televisión por cable... es decir básicamente dependíamos de un wifi que no estaba funcionando. El segundo día se fue la luz y por ende el agua, entendemos que es una situación que se sale de la manos. Sin embargo, la atención y comunicación hacia nosotros pudo haber sido mejor. La villa está bastante lejos y no tener agua ni electricidad, ni candelas complica las cosas, más si se hacía de noche! En resumen, el lugar es precioso, pero sí hay cosas que mejorar, tomando en cuenta que el costo de la estadía no es tan barato. Definitivamente es necesario un 4x4. Mi automóvil no era suficientemente alto para subir, por lo que lo dejé en la casa del manager. Por eso muchas gracias. Saludos, Rebeca
---