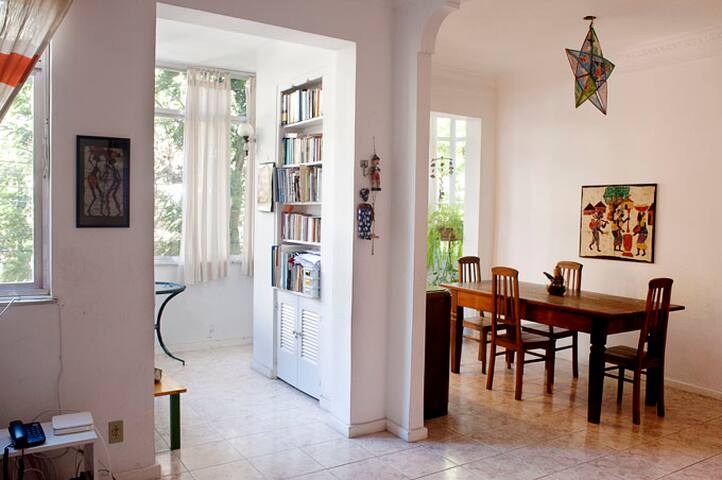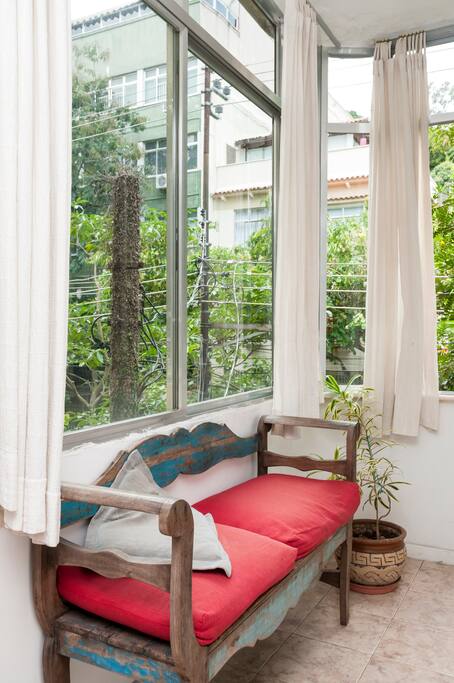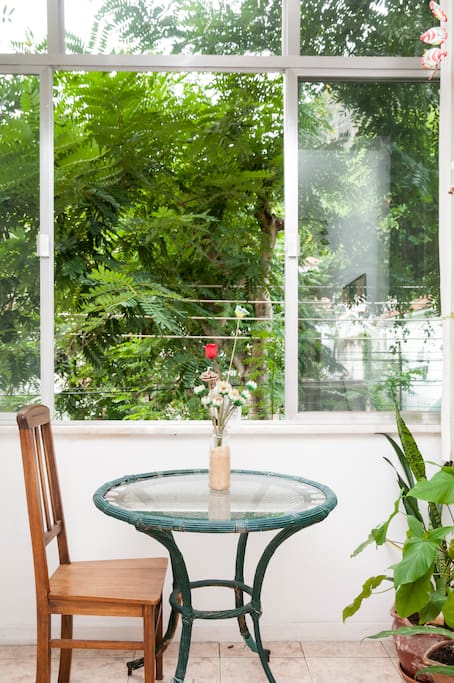 Located at the feet of Sugar Loaf mountain, Urca is one of the most charming neighborhood in Rio de Janeiro. There are many attractions in this small and bucolic village. A sinuous promenade that contours the neighborhood, overlooking the Guanabara B
房源细节
Located at the feet of Sugar Loaf mountain, Urca is one of the most charming neighborhood in Rio de Janeiro. There are many attractions in this small and bucolic village. A sinuous promenade that contours the neighborhood, overlooking the Guanabara Bay and providing fantastic views of the city. The room is located just from 300 meters from the Urca beach and you can reach the wonderful Praia Vermelha in only 15 minute from. The apartment (where my cuban wife and I live in) is a very quite place, we only rent a room with an independent bathroom and a lovely common area for guests use. We offer to you a continental breakfast, a free Wi-Fi connection, towels and bed linens. Guests can use the fridge, the kitchen and washing machine. With regard to the transport there are four bus lines that have a stop very near the Bed & Breakfast:
107 - from and to the center of the city.
512 - from and to Copacabana, Ipanema, Leblon
511 - from and to Botafogo, Jardim Botanico, Gavea
513 - from and to Metro Station Botafogo.
Normally we offer the possibility to rent a bike for 10 euro per day.
Dario's horse is very beautiful, surrounded by plants and painting. Dario and his family and friends are very warm people, too. The house is located close to the famous Bar Urca and many other great places to eat and drink. There are many hills around Urca and I really enjoyed jogging and hiking them in the morning. Although it is not as touristy neighborhood as other neighborhoods in Zona Sul like Copacabana and Ipanema, you can easily get there by bus and the bus runs until very late at night.
---
House is absolutely gorgeous in a very beautiful neighborhood in Rio. Urca is a must stay and see neighborhood in Rio, but the best part of our visit there was the host and his family. They made us feel at home and my son and his son became friends. I would recommend his house and can't wait to visit them soon. Goody and Keon.
---
Para empezar Dario y Leyda son unas grandes personas super amables y me hicieron sentir como en casa. También estaban unos amigos de ellos y también super atentos. El lugar es super limpio, encantador y esta ubicado en Urca una de las zonas mas bonitas y tranquilas de Rio. Urca esta un poco retirado de Copacabana e Ipanema pero no hay problema por que hay transporte y ademas dentro de Urca encontraras de todo playa, mercado, bar, restaurantes. Si se toma taxi del Santos Dumont aeropuerto a Urca son aprox 25 reales.
---
A home is not only defined by its brick but also by the people living in it. Dario and Leyda were awesome. When I arrived at 5 am in the morning they woke up to receive me, make me coffee and explain me all the 'dos and don't dos'. In the following days I was introduced to there friends and served the most amazing food. It was a bit like being home but than in Little Havana located in the best area of Rio. I would not hesitate to go back. Thanks Dario, Leyda, and your friends for showing me a great time!
---
I really felt at home during these two weeks in Dario's house. It was very pleasant to share his lovely and comfortable appartment, in the very calm quarter of Urca. The weather, although very hot even during the night, did not prevent me to sleep thanks to the AC in my room. And what about the breakfast: mangoes, papayas, bananas, with a delicious italian style cofee! I would like to add that I have been very kindly included in Dario's friends circle and several times we went to some restaurants or parties together. What a nice ambiance! I will be back next year!
---