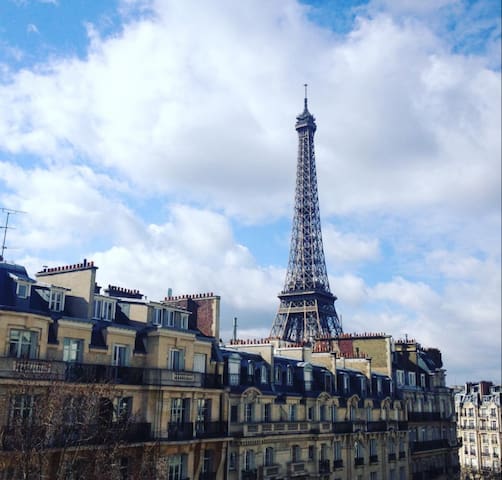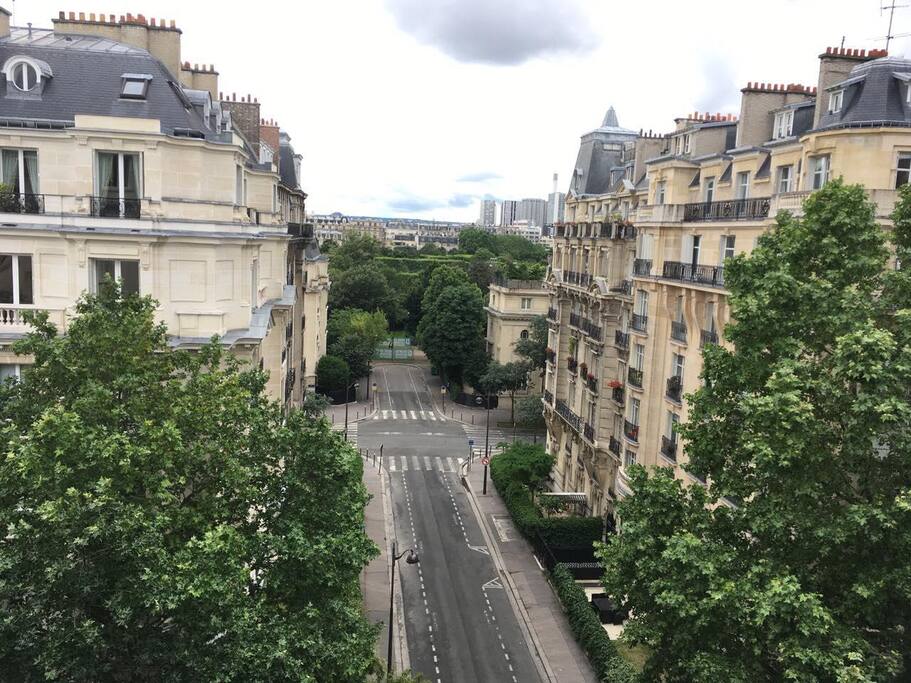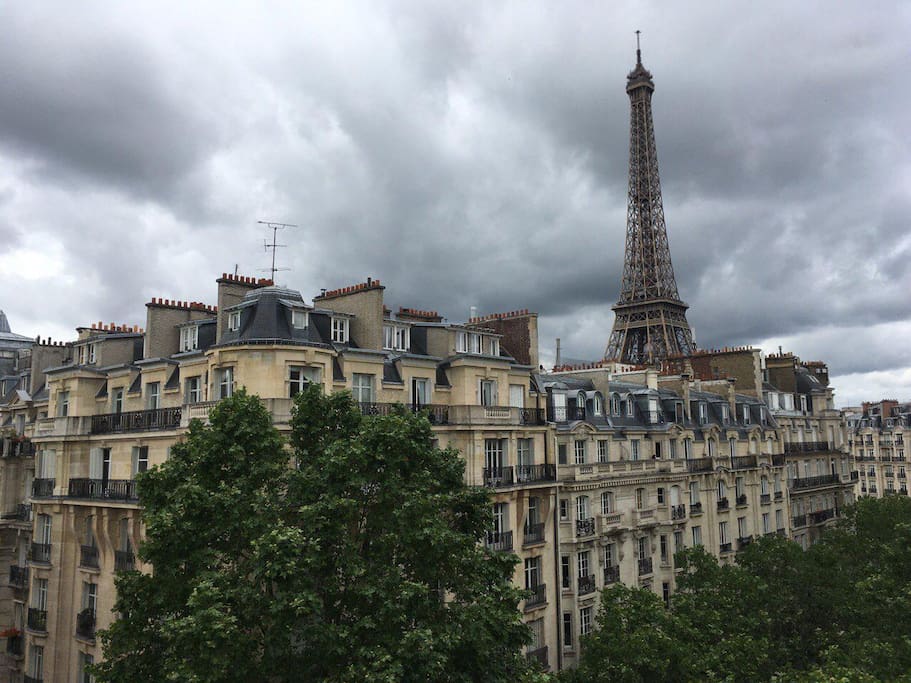 Arnaud's home is ideally located, near bus stops, great eating spots and access to all the wonderful sights in Paris. We spent a comfortable five nights there and enjoyed every minute. Upon our arrival we were met by Arnaud's mother who was a gracious hostess. She was full of information regarding local places to eat and sights to see during our stay. The lift in the building was small but efficient, if you have a lot of luggage it might take two trips to get them to your flat. The view from the window of the Eiffle Tower is just like the picture, breathtaking. Staying here is truly a Paris experience. My wife and I very much enjoyed our stay and definitely recommend staying here.
---
Oh, review .. where should I begin? The convenient location from which you get to anywhere you want readily, the spacious room that is way bigger than the picture, the considerate hostess who prepared our lunch when we accidentally arrived earlier than expected, the have-it-all neighbourhood where you can have extravagant nightlife or exceptional leisure time meanwhile feeling secured, the facilities that the room offered from basic stuff to intellectual enjoyment, the competitive price that the value of this charming attic exceeds...... oh did I mention the breathtaking view from the window day and night? I have no idea where to begin, to tell you the truth. If I were you browsing the countless apartments on airbnb right now, I wouldn't hesitate a second to choose this dream studio AGAIN!
---
This epitomizes the success of Airbnb; the owners are lovely, the location is fantastic and the apartment is clean, affordable and well equipped. I find this a gem and will try to stay here again. Make sure you ask questions when checking in and/ or throughout; someone posted that it was dark at night, but they were not aware lights on a timer could be activated in the lobby, staircases, etc. The apartment did have an AC window unit ( luxury!) that was very helpful during the Paris June '17 heat wave. There is an elevator for 2 small people if or choose to carry groceries up, otherwise it is on the 6th floor. The kitchen is very fully equipped and there is a full bathroom with tub. Very bright due to skylights. Lovely, Thank you Les Rouzades!!!
---
Could not have picked a better place to stay in Paris. First off, the view! I mean WOW. We could have stayed in our rooms the whole time, it was that good. Walking distance to the Eiffel Tower, the Seine, every form of transportation you could need, endless restaurants, food market right on the street, etc. Communication was effortless; the host was very responsive and checked in on us constantly. The apartment itself was very clean and surprisingly bright. It felt much larger because of all the natural light that came in. Had every amenity you could imagine. I can't say enough good things about this place! Would definitely stay there again. And by the way -- the sushi restaurant right next door, CC Sushi, was the best we had in Europe and we probably got sushi 6 times this trip so that's saying a lot. Definitely reccomend!
---