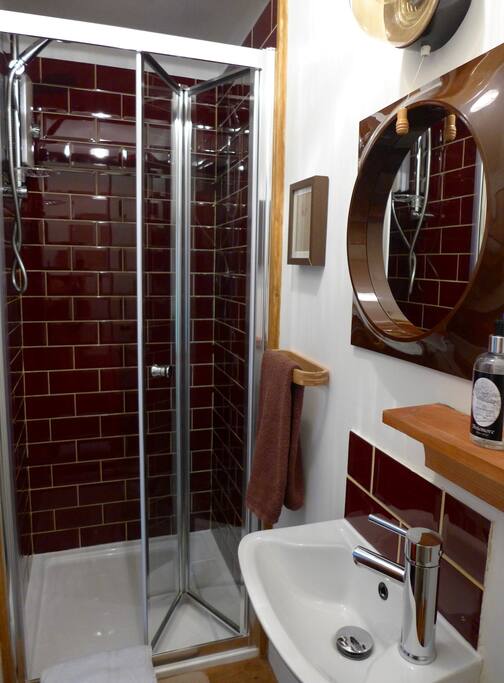 Double Ensuite 'Cherry' .. with breakfast
'Cherry' is part of Aviemore Guest House, a 19th Century property, beautifully renovated and ideally situated only two minutes walk from Rye Town Centre via our garden steps. Your stay at Aviemore includes a great choice of breakfast.Freshly-cooked to order using locally-sourced produce our breakfasts are served with our tasty home-made bread and toast. As well as a full english, we also offer great vegetarian , vegan, gluten free and fish options and a choice of Aviemore 'Specials'!
---
Very nicely updated Victorian B&B with some great art work. The hosts are really helpful and a great source of local information from restaurants to walks. Breakfasts are absolutely outstanding! The entrance is on a fairly busy road and parking is a few minutes walk away, but the steps from the garden lead up into the centre of old Rye.
---
We couldn't have asked for more. Amazing attention to detail throughout the whole house, great recommendations for places to go, and an excellent breakfast! We loved exploring Rye and the surrounding areas. Tomas and Jeremy are great hosts and really kind. Will definitely recommend to friends.
---
Thoroughly recommend staying here. Everything was just as advertised and in fact better. Tomas was very attentive when we checked in and recommended many local things that we wouldn't have known about. Lots of little extra touches that made all the difference such as an honesty bar in the sitting room that we could use. Our room was lovely, loved the retro feel and breakfast was delicious. Jeremy even gave us some chocolate when we left! Ten out of ten.
---