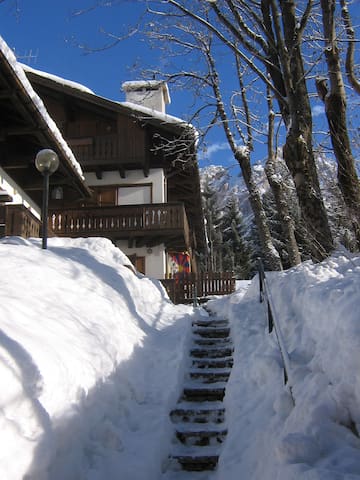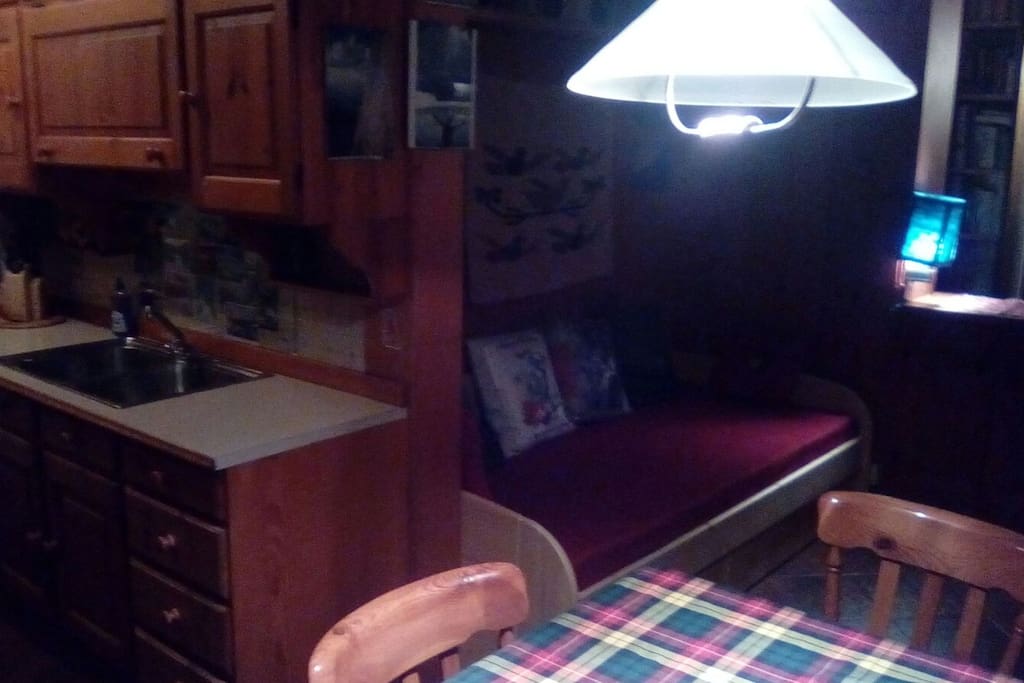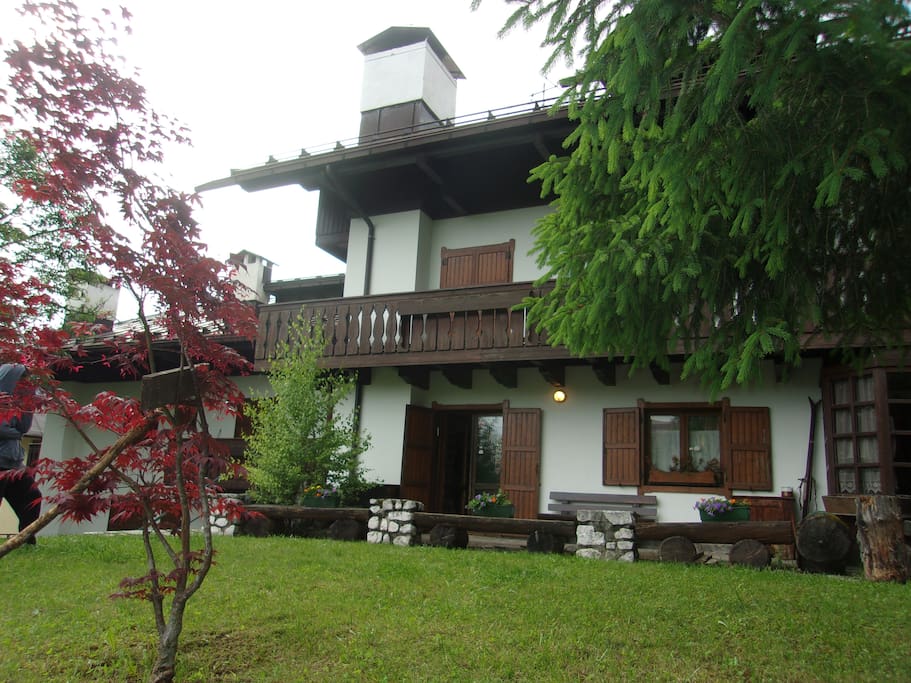 A JEWEL very close to Cortina d'Ampezzo...
Very cozy flat with direct exit on the grasses going to the mountains. Complete sunny side. Only 5 minutes away from the centre of the village and 8 kms away from famous Cortina d'Ampezzo, Queen of the Dolomiti Mountains... In winter time you can reach ski slopes directly by foot from the house... This is the ideal place for those seeking for quietness and for all the innumerable activities that these mountains can offer... Welcome!!
---
Siamo rimasti una settimana in uno dei luoghi più belli delle Dolomiti. L'appartamento è al piano terra ed ha l'accesso diretto sul prato, il che risultato molto utile per il mio cane. La posizione è ottima, direttamente sotto alle piste da sci di San Vito. Nei pressi di queste piste, in estate, è possibile effettuare delle belle passeggiate senza utilizzare l'auto. Inoltre il centro di San Vito è raggiungibile a piedi in pochissimo tempo. L'appartamento pur di piccole dimensioni offre tutte le comodità necessarie per un soggiorno in tutta tranquillità. L'accoglienza è stata ottima. Nessun problema.
---
La casa di Ario e Sabrina ha un ottima ubicazione per le escursioni delle dolomiti del cadore e del sud tirolo. La casa è pulita e fornita di quanto necessario per una serena permanenza. Il piccolo giardino antistante all'appartamento, con una bella vista, permette momenti di relax a fine giornata, dopo le fatiche dell'escursionismo. Il condominio è a poca distanza dal centro di San Vito, ma la sua ubicazione leggermente fuori dalla zona più commerciale permette di godere della tranquillità tipica delle zone montane. Il fatto di aver potuto portare con noi i nostri due mici ha reso ancora più serena la nostra permanenza, non ci resta quindi che consigliare la casetta di Ario e Sabrina.
---
We enjoyed our first visit to the Dolomites very much!! Arlo and Sabrina were very kind and very helpful in suggesting places to hike during our 4 night stay, which we did and had a great time!! Their place is cosy in a small village, close to everything. We had a rental car, which we used all the time to get places. It's amazing region to visit, the mountains are magnificent!!!
---
My fiancee, 7 month old boy and I stayed at Ario's place for 5 nights for a wedding we were due to go to in Cortina. We chose to stay in San Vito di Cadore due to cost restrictions, as everywhere in Cortina seemed to be nearly double the price! San Vito was nice, we actually ate out at a couple of the local restaurants a couple of times, and the bar on the main road was really good for breakfast. Ario's place was lovely and homely. Ario wasn't there to welcome us but his wife Sabrina was, and she was really helpful and welcoming. We were in contact over (SENSITIVE CONTENTS HIDDEN) throughout the stay and helped fix the wifi when it stopped working, and sorted out a hair dryer for us. It was great that you got to use the wood burner, even though the apartment was warm enough it was nice to have that cosy fire feel as well. The views from the apartment are amazing, just breathtaking! And it's only a couple of mins walk downhill to the town (takes a bit longer on the way back!). Thanks Ario and Sabrina for making us feel so welcome - we had a great stay :)
---
ENGLISH below---- Sono una Guida Alpina..., quindi totalmente innamorato di queste montagne e della gioia di condividerle, anche solo offrendo la mia casetta in affitto! Sentitevi liberi di poter chiedere qualsiasi informazione riguardo gite, luoghi da vedere, attività ecc; o di richiedere una cena tipica dalla splendida cuoca che è mia moglie! Insomma.... BENVENUTI!!! -- I am a Mountain Guide, deeply in LOVE with these mountains and very glad to share them, even only by renting my cozy little home to guests...; feel free to ask ANY information about places, activities, or to "experience" a magic tipical dinner cooked by my wife... In other words......: you are VERY welcome!
语言:
English、Français、Italiano