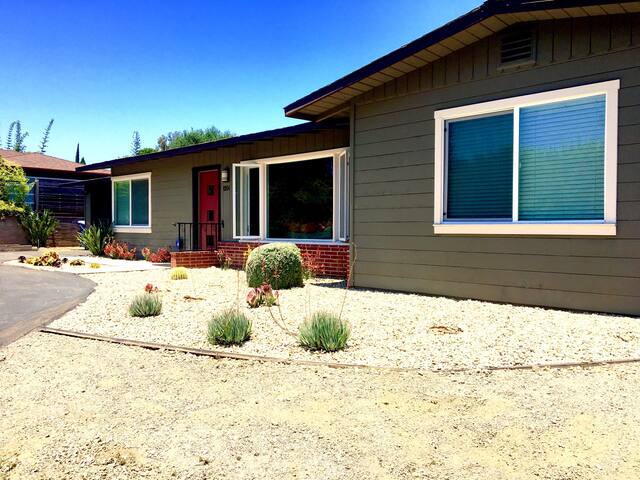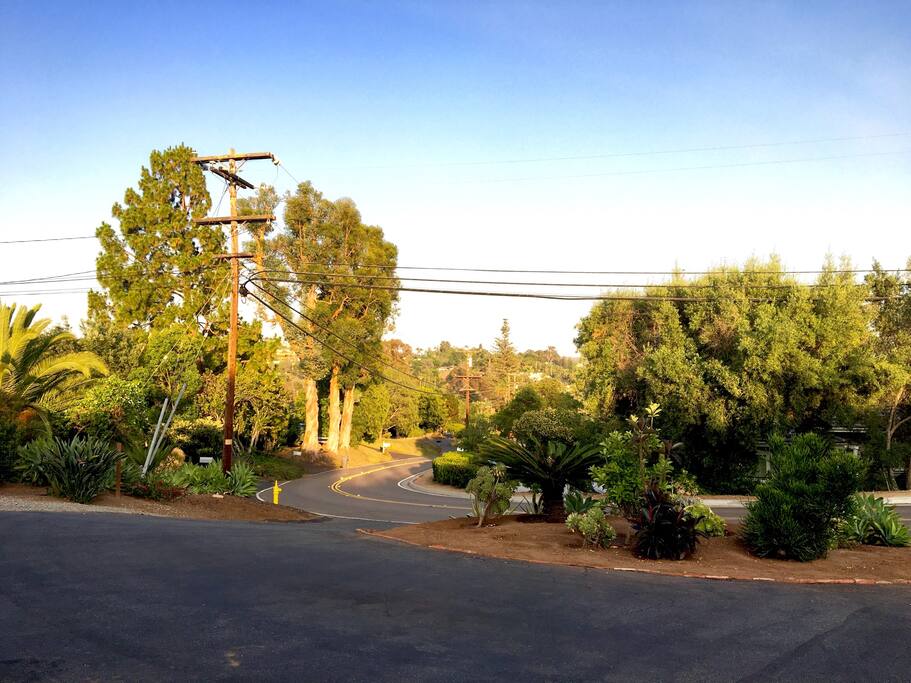 Nestled in foothills, yet only 10 mins away from the beach, this peace loving & quiet house is the perfect combination of mountain & beach mentality. Great for a family get aways or couples retreat.
---
---
---
---
This is not a party house. It's more of a dinner w/ great friends, game night, & movies house. Quiet after 10 to keep the peaceful environment. No additional guest beyond booking. No shoes & in house & kept in room's closets or backyard area for ins & outs. No flushing anything besides toilet paper down the loo :)
---
---
---
---
Kyme was awesome. Her place is right in the middle of two fun places to visit, Legoland and the Sand Diego Zoo Safari Park, which was perfect for us and one reason we chose to stay there. It was very clean and its openness made everything feel really comfortable. Kyme is a very nice host and was very accommodating. Highly recommended.
---
Kyme was extremely friendly and made me feel more like family than a guest. Kyme went above and beyond as a host by helping me get local schedules for transit, and asking me if she could help with anything I might need for the day or week. The house was nicer and cleaner than I imagined with plenty of room to relax and enjoy myself inside or out. Kyme has supplied the house with so much "Stuff" I could have showed up with just my clothes and a razor-literally. While at the house I felt so comfortable it really was like being at home. I spent time walking around the entire neighborhood and felt extremely safe and enjoyed the area as it was beautiful with a huge park 1 block away that had something for everyone-my kids did not want to leave the park it was so nice.
---
We enjoyed our stay at Sweet Retreat a lot. The house is located at a very quiet neighborhood and the location is close to many major attractions in San Diego area. The host Kyme is very nice and responded to our requests and questions quickly. The house is beautifully decorated and very clean. The kids loved the fireworks we played together and we enjoyed the lovely breakfast she made us. We would definitely recommend this place to our friends.
---
Kyme is a very friendly, welcoming host. She's very accommodating with our last-minute change in schedule due to a car problem. Her detailed and clear notes and suggestions helped us feel at home instantly upon check-in. We felt like we're at a family's home and she did treat us very special during our 4-night stay~ yes it's a very special treatment like she offered us a refund due to we miss our first night, and she also offered to cook dinner for us, and shed did prepare and did cook a delicious and healthy meal made of organic ingredients. The best part is she sat down and ate dinner with us, the whole family to name a few! It's such a wonderful experience for the whole family to meet someone we never know and made us feel like her own family. Kyme's a delightful, highly sophisticated pretty lady inside out! Will definitely book her sweet retreat again in the future visits to the area. Since the whole family stayed here, I thought I share what my husband's and 2 sons' had said about our stay at Kyme's sweet retreat: Husband said "Never felt like we're in a bed and breakfast type of setting. It's like a family or long-time friend's home that we never see in a long time" 8 yr. old said, "5 STARS! EVERYTHING IS AWESOME!!" 6 yr. old said, "5 STARS! SUPER SUPER LEGENDARY!!" Sweet retreat online description is accurate. Serene and beautiful neighborhood tucked on top of the hill with friendly neighbors and nice views!
---