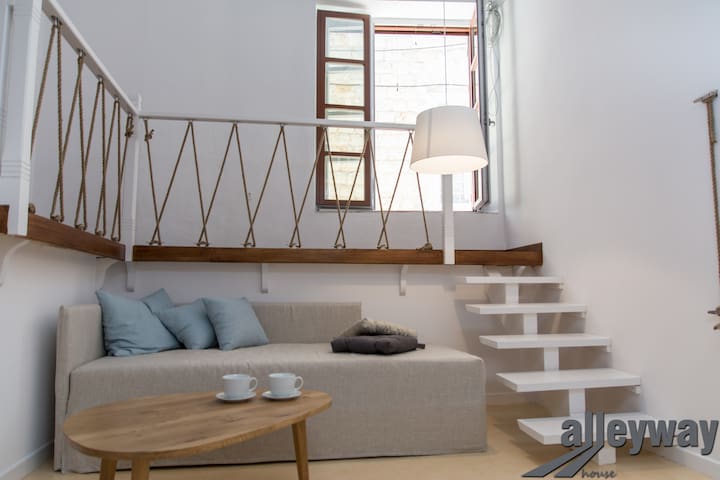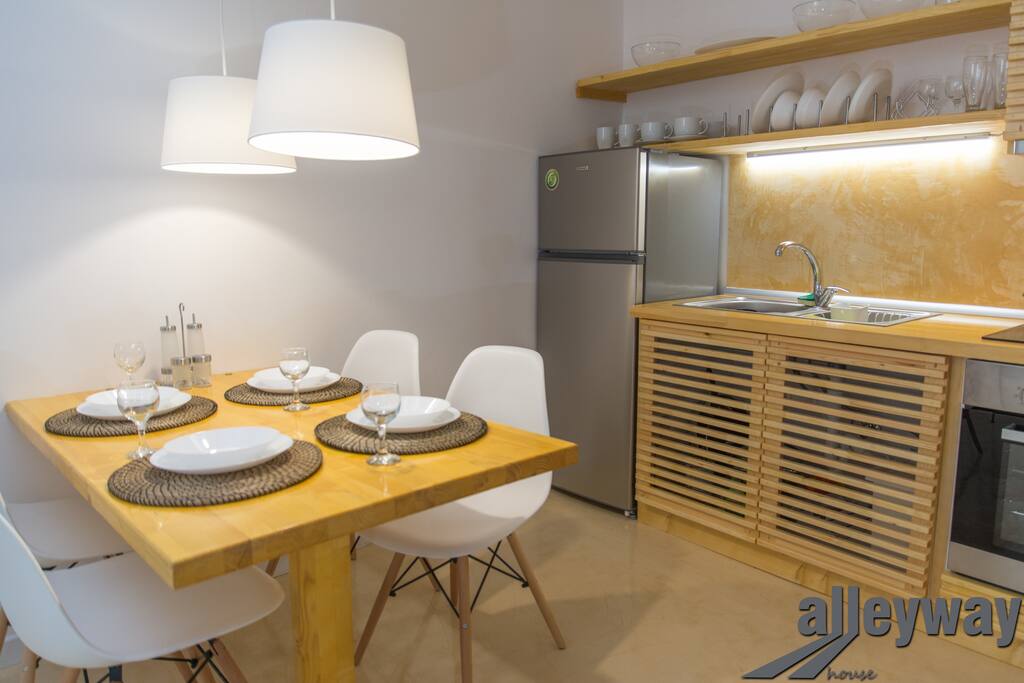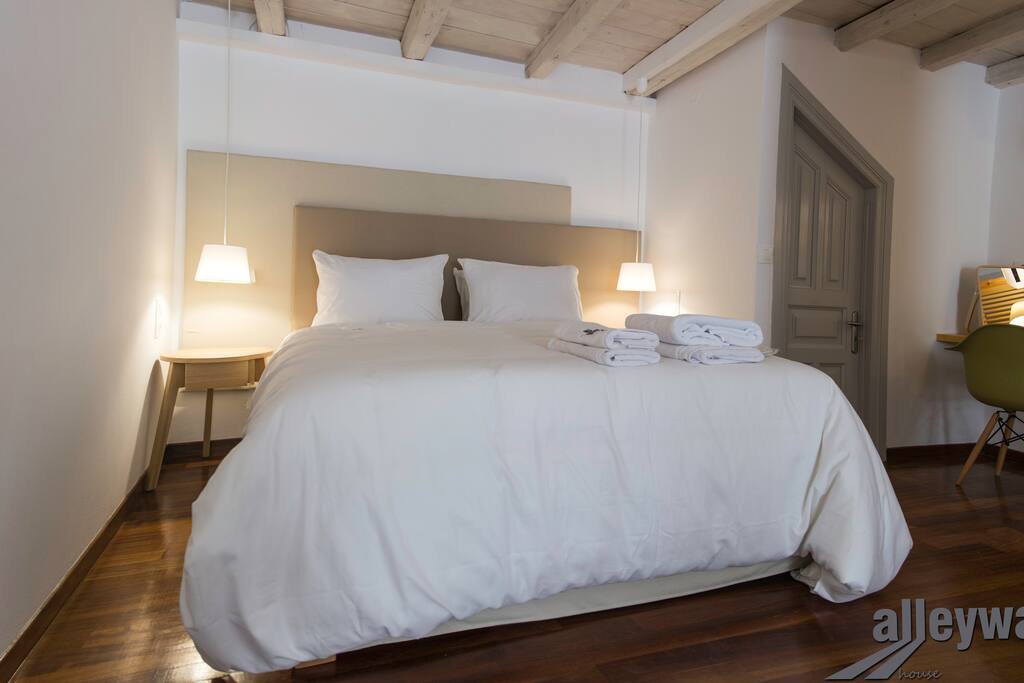 Alleyway house is a traditional and fully renovated Hydrian house,based on the architecture and the high quality of the island.
Situated in the quiet alleys and just 100 meters from the port of Hydra,Alleyway house offers comfort and easy access.
It also enables the visitor to meet with the rich lifestyle of the port of Hydra,where someone finds the cafeterias,restaurants,bars and all the shops of the island.
Alleyway house has full kitchen equipment to prepare all the meals of the day.
---
Hosts are as absolutely charming as described in all other reviews. And space is as gorgeous as pictured—smart and lovely design, amazing light (with back out blinds), practical and thoughtful amenities, and visually calming colors and accents. We had a lovely few days on Hydra. Thank you for taking such good care of us!
---
Christos is a great host. He was at the port waiting for us on arrival and walked us to the apartment. The apartment is located in a quite area, and is as pristine, modern, and nicely decorated as it looks in the pictures. The cost of the stay includes a very nice continental breakfast which Christos or his wife promptly delivers at the time you request. The apartment is a few steps from Votsi square, and a short walk from the Lazaros Koundouriotis Mansion (Museum) and the center of town. Christos' Alleyway House is an excellent base to explore the town of hydra and the nearby beaches.
---
We loved the apartment and the whole experience with our wonderful host and his wife Vanna. The apartment was fantastic. It was large, spotless, better than the photos make it look, comfortable and everything worked well. The bed was very comfortable. Christos met us as soon as we stepped of the ferry and led us to the nearby apartment (very convenient to the ferry from Athens). Grocery store and excellent bakery are one block away. Vanna made delicious breakfasts and started everyday with a smile when she brought the thermos of coffee and big basket of food to the apartment. The location was perfect for access to everything. It was quiet and we will want to come back for a longer visit. This was our favorite ever airbnb stay.
---
Christos and Vana were wonderful hosts. The apartment looked like it was out of "Better Homes And Gardens" magazine; absolutely wonderful. It was conveniently located near the quaint little harbor of Idra and close to all of the restaurants and shopping, yet away from it all just enough that there was no disturbance. Immaculately clean, freshly and completely remodeled. Fully stocked with everything a guest could want or need. Excellent bed, well-equipped kitchen, rain-shower, and all appliances. We would definitely recommend anyone to stay at this beautiful B&B.
---