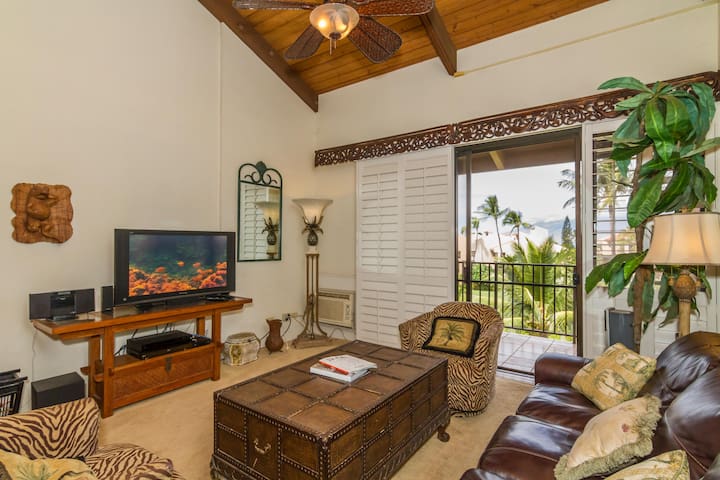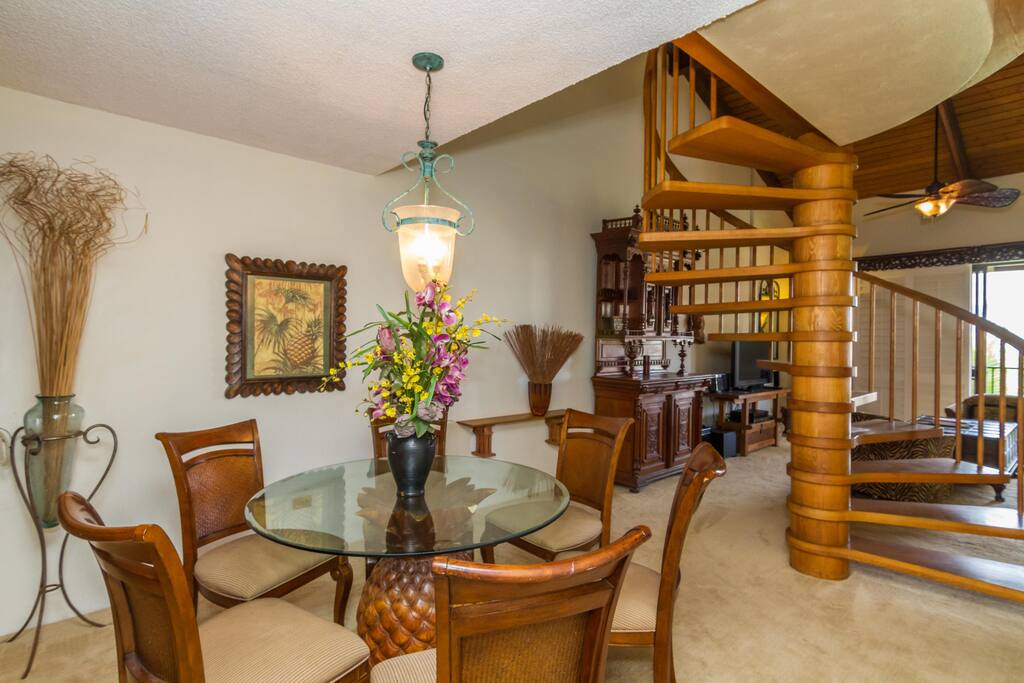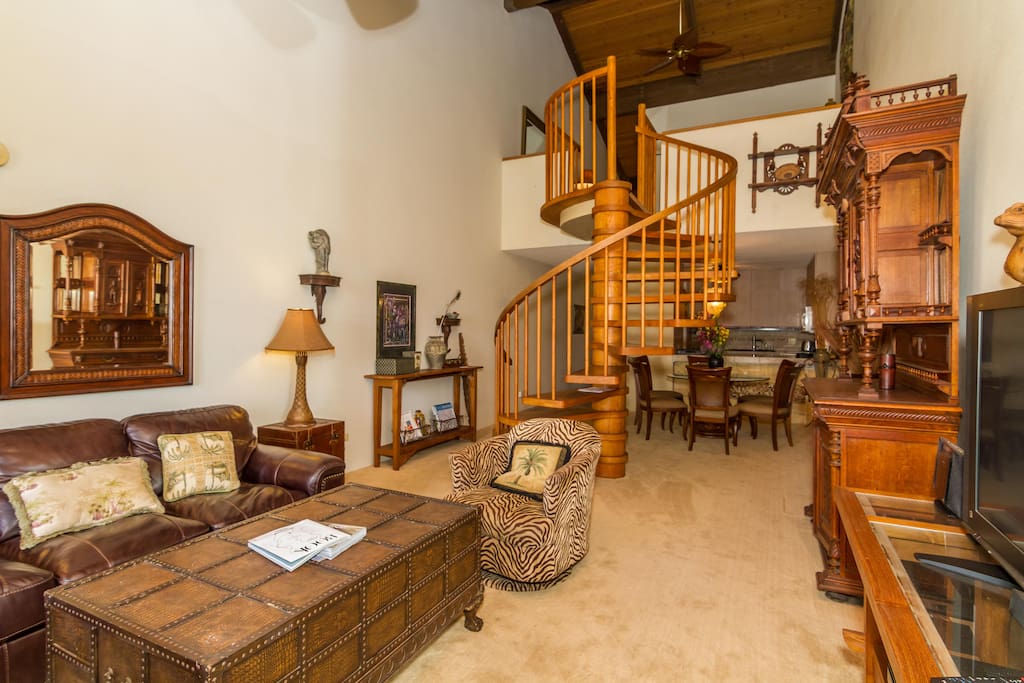 ***$149/night special **** October
My place is close to the beach, parks, and great views. Kamaole Beach Park III is located a short walk away. Keawakapu Beach is very close by too!
Please note, there is a registration fee to use pool, jacuzzi, and WIFI of $35.00 for your entire stay.
其他注意事项
There is a registration fee to use pool, jacuzzi, and WIFI of $35.00 for your entire stay.
---
Everything about the spot was according to description. The one drawback was that there was an additional fee charged upon checking in that was not previously mentioned. Other than that we enjoyed our stay.
---
Very nice stay in the condo of Kristie. Comfortable with all necessary amenities. The washer and dryer are very popular especially for a longer stay. We felt like home. Boogie board, masks, snorkel, beach chairs, umbrella, cooler are available for our days at the beach. Beautiful view of the garden and beautiful sunset seen from the balcony. Right in front of the condo very beautiful beach with possibility to see full of fish and sometimes turtles. It is in a great location. Walking distance to restaurants, organic grocery stores, coffee shop, shops. Thomas, the manager, responded quickly to our requests. I would not hesitate to recommend it to my friends!
---
Born in Curitiba, Brazil, Kristie Stöfler is the first born of three children. She is almost 9 years older from her siblings.
Kristie started her career at age of 12 as a little entrepreneur and working with her father, who was an Schnapp's entrepreneur and also an immigrant from Graz, Austria. He always helped Kristie strive for excellence. Kristie's mother who is born in Brazil, has degrees in Biochemistry and Law. She and her siblings followed the strict discipline of their parents' military inheritance.

Kristie always wanted to do what she loves the most, athletics. However, she decided to pursue a law degree at the Universidade do Vale do Itajai and she graduated in 2000. She is multilingual and speaks German, Spanish, Portuguese and English. She has always had a drive to athletics excellence even in her childhood. Through determination, strict diet, natural ability and discipline, she became a triathlete. However, her obsessive behavior for training took her to over training, so she decided to take a break and started to travel the world trying to find a new game where she could win! However, she never fully abandoned athleticism in her life.

Kristie has lived in 5 different countries. She worked for a well-known law firm in Hamburg, Germany, Wülfing Zeuner Rechel (WZR) under Rafael Villena. But her desire for design, fashion and competitive athletics made her an entrepreneur and investor, where she could move and attend other people needs and make people happy, her real passion in life. Her fascination for businesses started here as an investor. Kristie started to love real state until she decide to get her real state license.

Kristie discovered the island of Maui in 2000 and eventually made it her home. She found balance in a friendly environment loaded with natural beauty where she learned how to respect her limits. However, the work ethics and goals are still in her mind as it is part of her genes. The desire to make an Olympics is still a dream. She feels that there is nothing better than being a successful Real Estate Agent to to make her dreams come true. She is currently licensed in the state of Hawaii under Coldwell Banker Island properties in Maui. Her hobbies include her family, traveling and sports of course, a competitive one.