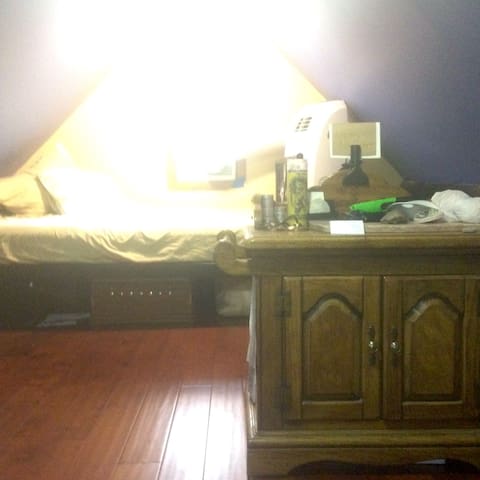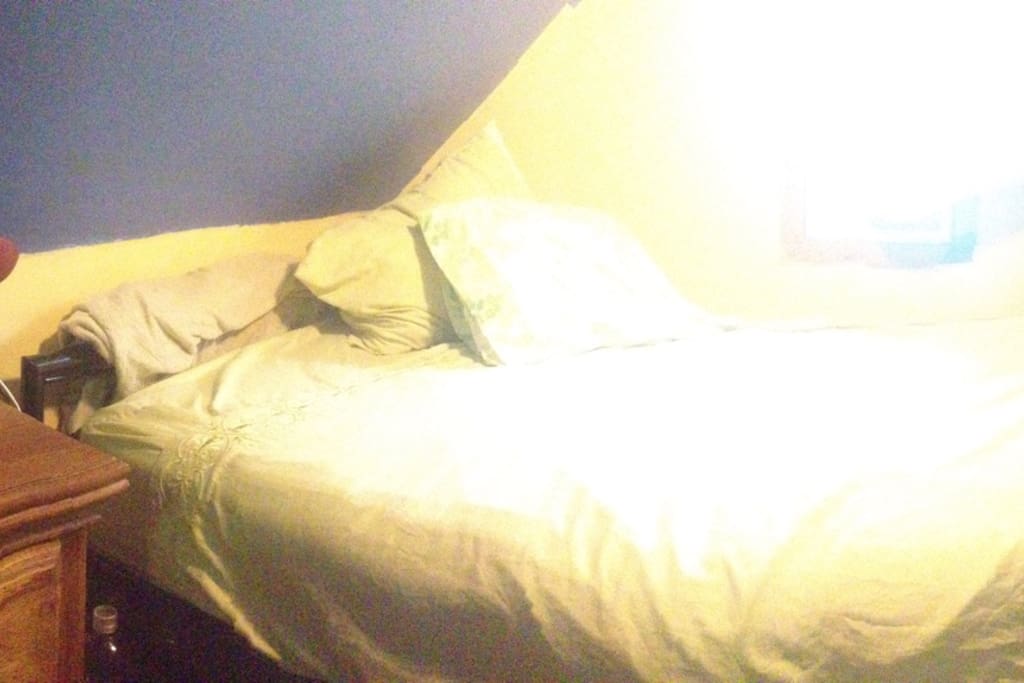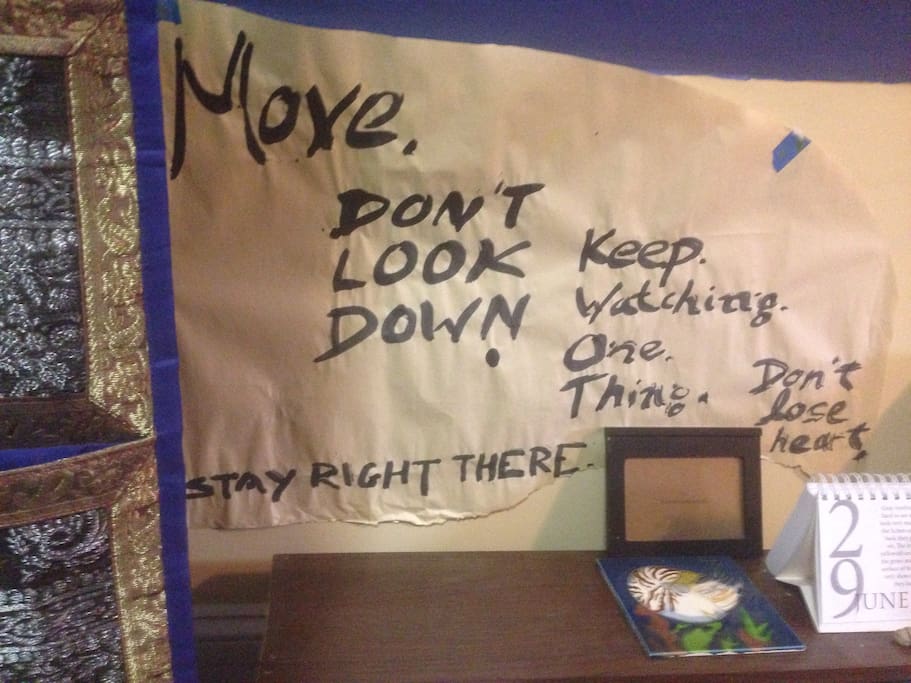 Hey Blue Line fans. Hey co-op fans. We have an AirBnBer spot open up in our shared 7-bedroom house from time to time. We're just 4 blocks north of the Logan Square Blue Line stop. Come stay.
Our place is close to Logan Square Blue Line, Farmers market, SmallBar, La Cocina, Yusho Ramen, Avondale, and I-90/94 :) You'll love the neighborhood, the kitchen, the coziness, the comfy bed, the housemates :) Perfect for couples and solo adventurers UNDER 5'9" (175cm)...
---
Our stay with Asa was smooth and a perfect place to stay for the few days we spent in Chicago. He was immediately welcoming and gave us a full tour of the house and made us feel at home. Through out our stay, everyone living in the house was welcoming, and were willing to provide us with any help or information we needed to help us get around the city. Asa provided a map of the blue line and a list of popular activities in the neighborhood. The fridge was usually stocked with food, that they graciously allowed us to have some of (as long as it wasn't labeled). The house is beautiful and large, but the room is a bit small. We spent most of our days out in the city, so this wasn't a problem for us. The room was cozy and comfortable. The neighborhood is fairly safe, and we felt mostly comfortable walking back to the house at 11 o'clock at night from the Logan Square blue line stop. I would definitely recommend staying with Asa, as long as you're okay with a 30+ minute ride into downtown through the blue line. We had a very pleasant experience staying in Asa's home in Logan Square, and would definitely do it again.
---
This is a very laid back, easy-going house. If you're a fan of communal living and not a total clean freak this is probably a great spot. Everyone at the house is super nice and you can come and go without restrictions. We had very few complaints and it was good as we were hardly ever there. That being said, if you want a more pampered experience or are shy about sharing a bathroom, you may want to keep looking. Also, the height limit is no joke! The sloped walls will bonk you!
---
Whether hosting or visiting, I am the king of caring. I allow and initiate interactions that create the world I mean to create. When this is a world you believe in too, then we are realizing shared intention.

PHILOSOPHY
• Don't just do the next right thing, do the absolute best thing you can.
• Never stop meeting yourself; or, never stop inviting yourself along.
• Stop doing, start being.

ABOUT ME
Don't look now, I've already solved all your problems and billed you in jumping jacks.

ACTIVITIES
Throat singing, Meditation, Hiking, Yoga, Kirtan, Early Music publishing, Bearded dragons, Infographics, Paleobiology, Memes, Organizing, Bumping the supply curve, Never doing the same thing twice, Seeing the bigger picture, Taming with miracles those who must be tamed in that way

QUOTATION
"In theory there is no difference between theory and practice. But, in practice, there is." - Jan L. A. van de Snepscheut

TRAVELS
Australia, Austria, Canada (just BC/AB/ON/QC), France, Germany, India, Ireland, Italy, Japan, Mexico, Romania, Singapore, South Korea, Spain, Thailand, United Kingdom, every United State except Vermont
语言:
English