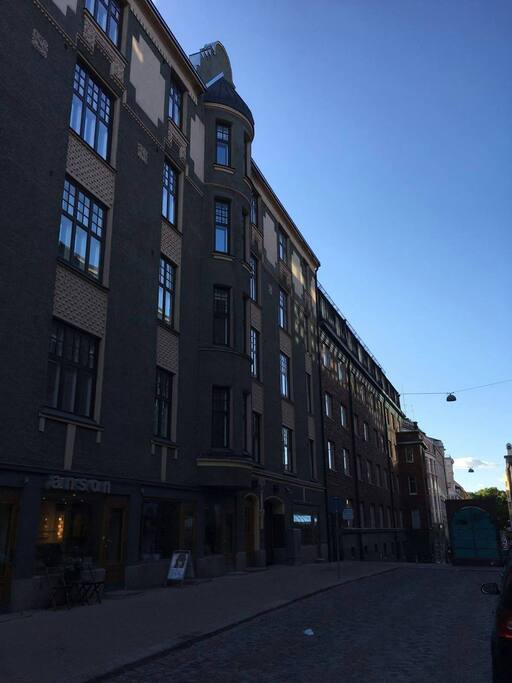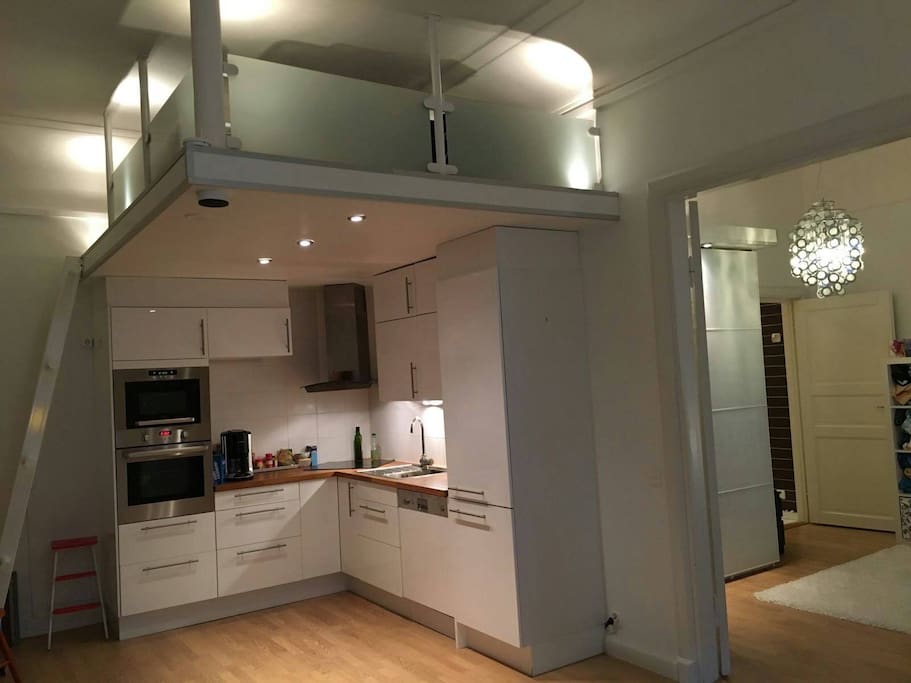 A beautiful, fully renovated 65 m2 apartment in the heart of Helsinki. The railway station and the bus station are around the corner.
You can visit all the best sights and enjoy the restaurants, shopping and of course the beautiful sea - easily by foot! The apartment is perfect for tourists and business travelers.
After a long day you can enjoy sauna and make dinner in well equipped kitchen. On the other hand it is easy to rest a bit and find a nice restaurant. Everything is near! Welcome!
---
We were met by Aleksanteri's girlfriend Veera and we received a really great welcome. Lot's of information, suggestions for visits, the location of great restaurants and plenty of information about the apartment. The location is magnificent and just a short walk from the main station whereby trains run back & forth to the airport every 10 mins. There is a supermarket nearby and a bigger one near the station which is open 24 hrs. There are lots of great places nearby for lunch and the apartment is close to numerous wonderful restaurants. The apartment is also close to the harbour and we visited the market on Saturday morning where they serve fish that was just caught that morning. Plus many local delicacies that were delicious. We were in town to see The Cure at the Hartwall stadium which was a short train ride away. It was a fantastic gig but it finished after 11pm and we were not sure if any restaurants would be open. But we shouldn't have been worried, as we ate at the nearby eclectic Zetor restaurant which serves food until 2am! The dining room was nice & quiet but there's also a crazy disco, a place to gamble (if you're into that) and a great bar! Saturday night was spent in Brewdog (our favourite craft beer pub) and we ate nearby at Il Birrificio which also serves great craft beer brewed on-site but to be honest, the food was average. We rounded off the night dancing in Lebonk until 4am. Not the best House music in Helsinki but a really friendly place with very friendly/respectful people. I have to say that Aleksanteri's apartment is really beautiful. It has a lot of space when compared to other apartments in the city, a superb sauna, a wonderful sofa, lots of TV channels and WiFi. I would love to own such a place and we didn't need anything at all. I would highly recommend Aleksanteri's & Veera's apartment. They are great and so is their home. Plus Finland was fantastic, we will have many fond memories from this trip.
---
Aleksanteri's place was a great base for us in Helsinki. Location was very convenient, the apartment was beautiful, and we definitely took advantage of the sauna. Aleksanteri (and his gf) were very responsive to questions and also were flexible in getting us the key despite not being able to meet in person. Thanks for letting us use your apartment!
---
Our 3-days stay was great. Aleksanteri was very nice, helpful, and flexible on the arrival time. The greatest thing about the apartment is its location - right in the center of the city with lots of malls, restaurants, and groceries around. The place is very clean, cozy, it has everything you need, including sauna which came in very handy since it was a bit chilly outside. Would definitely recommend this option for the perfect vacation in Helsinki.
---
Nice to meet you! I live in the city center together with my girlfriend. We are a healthy and sporty couple and we enjoy travelling. We love to live in the heart of the city to enjoy the best parts of Helsinki every day.
语言:
Deutsch、English、Español、Suomi、Svenska