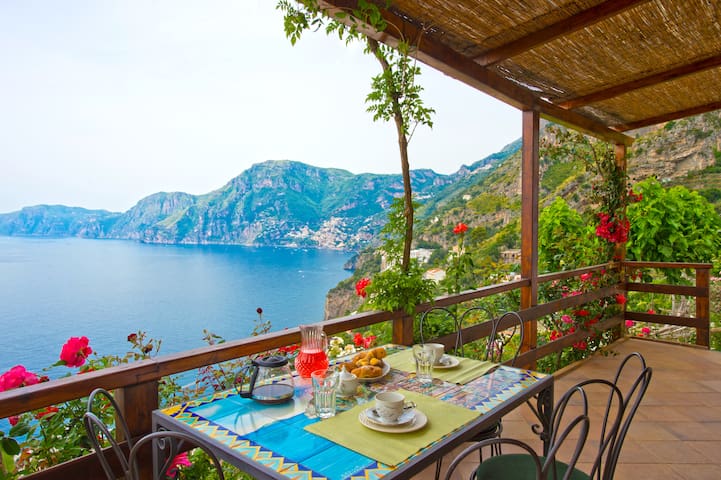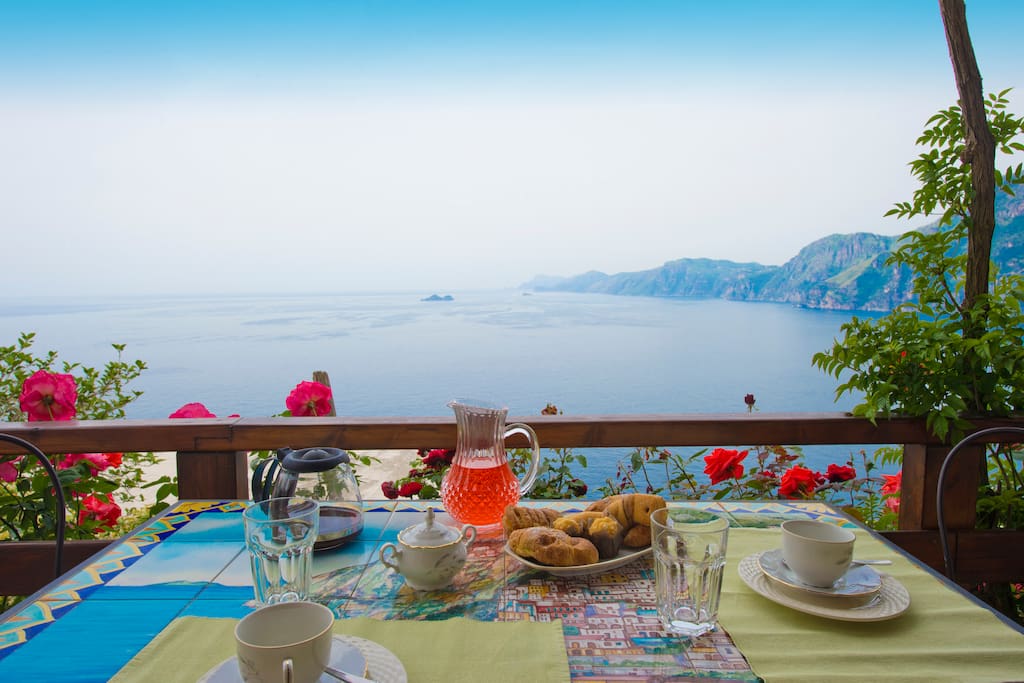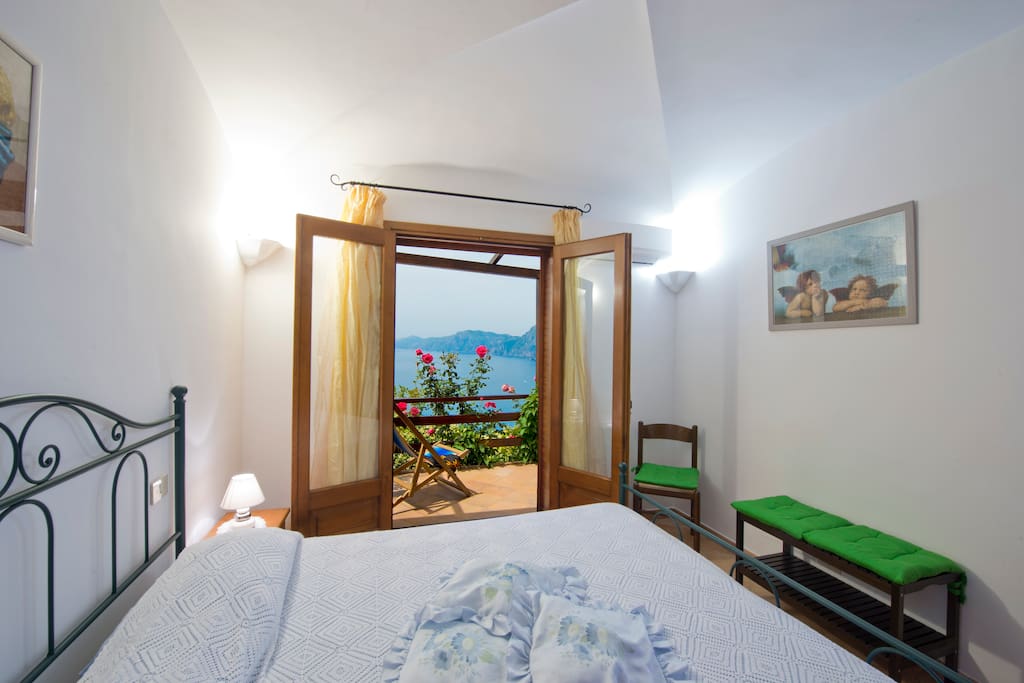 La Rosa dei Venti lies in Vettica Maggiore di Praiano. This is a small house in rural surroundings right at the edge of the village, in a very panoramic and tranquil position. From the garden you enjoy a view of the Gulf of Positano and from here you look straight towards the point where the sun goes down.
其他注意事项
Once you check in, there is a City Tax to be paid of 1 € a day each person.
---
During our two week vacation to Italy, Carolina's apartment was the highlight of our trip. She is one of the best hosts that we have had in our three years getting housing through Airbnb: She went out of her way to pick us up and call a ride to drop us off at the bus stop, she picked fresh tomatoes and fruit from her garden for our kitchen, she walked through the different bus schedules with us to make sure we knew our way around, she recommended places for us to eat, and she was on hand if we had any other questions or ran out of toilet paper! She managed to help us through all of our questions --- even though neither my husband nor I could speak any Italian. Second, the apartment was spacious, had all the amenities we need (including a fully-stocked kitchen so that we could cook our own dinner using the lovely fresh tomatoes and basil that she picked for us from her garden), and the panoramic view of the entire Amalfi Coast was breathtaking. (My husband wants me to emphasize how incredible the view is. In his words, "It is unspeakably beautiful.") We always made sure to come home before sunset with a bottle of wine and cheese from the market so that we could enjoy the sunset view from our amazing veranda area, where we sat under a pomegranate and olive tree. It was the perfect Italian vacation. The apartment is right in front of the local bus, so getting to the beach if you were too tired to walk ten minutes was easy, and a direct walk down about ten flights of stairs to the market/ restaurant area for dinner if you didn't want to take the long way around (a 10-15 minute walk otherwise). While Praiano is a small, less touristy town in Amalfi Coast, there were multiple restaurants in the area, as well as one of the best swimming beaches on the Coast, so we were happy staying in the town during most of our stay. There are also multiple buses to and from Positano and Sorrento, that come hourly and are cheap and easy to take.
---
If you're looking for spectacular views, this is the place. Unbelievable views of the sea with gardens and flowers all around. There are quite a few stairs to walk up from town, but very doable. You can also take the bus to the top and walk down fewer stairs. We chose to walk up the stair several times a day to burn off all the wine and pasta. Lol. Thank you Carolina for making a very memorable stay on the Amalfi Coast.
---
What an incredible view! Carolina is absolutely lovely and her place was a quiet retreat into Praiano. There are stairs - so many stairs - but it was so worth it to sit outside and watch the world go by. She arranged to have us picked up by a friend at the bus station and met us at the house. She lives right next door and left us with fresh fruit and basil from her garden and even a bottle of champagne to celebrate our honeymoon! Despite the language difference, we communicated well and she was so kind to us! We enjoyed our stay so much!
---