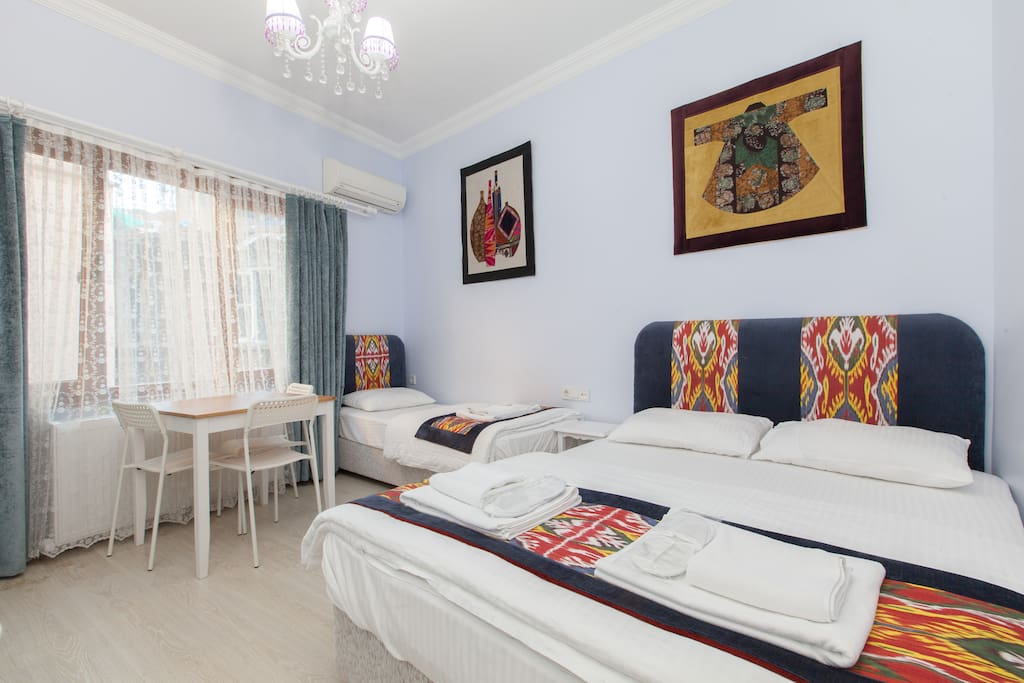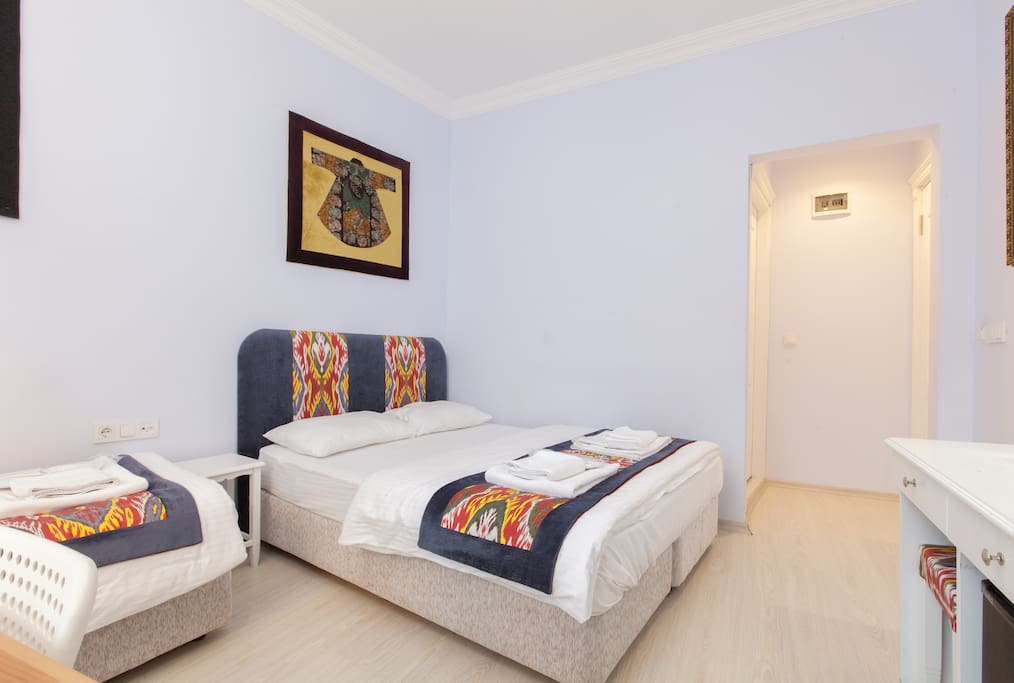 This is a 120 sqm. DUPLEX APARTMENT with 4 bedrooms and 4 bathrooms with shower and 2 kitchenettes ideal for 10 persons stay. Apartment is within 5 to 10 minutes walk distance to Little Ayasofya, Mosaic Museum, Karisma Sen Restaurant, Kumkapı Fish restaurants as well as Kadırga Park. Grand Bazaar is 15 minutes walk away.You will enjoy my property for it's : comfortable bedsş luminous rooms, location, facilities and location. My property is suitable for large groups and families with children.
---
Hi There, My name is Omar Farouq Tekin and I'm the owner of SUFI APART SUITES. I was born and raised till university in central Turkish town of URGUP which widely known as CAPPADOCIA. Being from this spectacular land of nature and history and as a member of a family which now for three generations dealing in art works and antiquties has helped me to built an esthetic understanding for interior decoration, thanks to this I was able to give unique touches to my apartments in order to cheer up my guests' not only accomodation comfort but visual taste as well.
As a husband, a Father and a constant traveller, I have the ability of foreseeing A travellers' concerns. Therefor I always take necessary measures in order to provide utmost safety and comfort.
My main field of interests are philosophy, history, nature, art and the anthropology. I consider myself as a very lucky person since I've been living and working in places which helped to enjoy and develop my fieslds of interest on daily basis. Oh and yes definately Culinary as well :-))) I LOOOVE to cook and am a sea food expert as well, so if you care about fine local food too then you are in the right place my friend. Just ask me or even better, Join me! :-)
I am hoping to see you all in my place to exchange cultural knowledge and have woderful friendships with sweet memories.
WITH ALL MY BEST WISHES TO YOU
OMAR FAROUQ TEKIN.



语言:
English、Türkçe