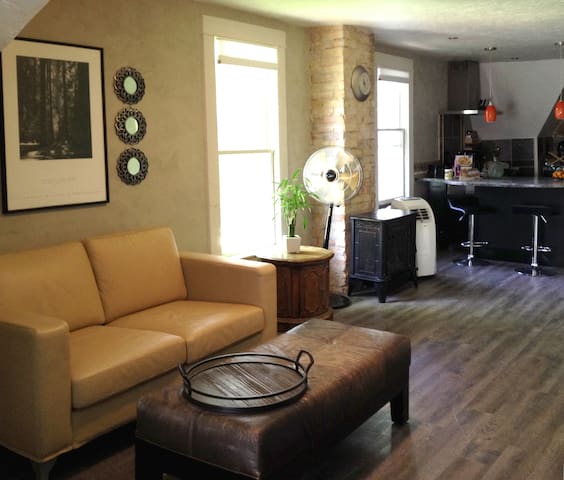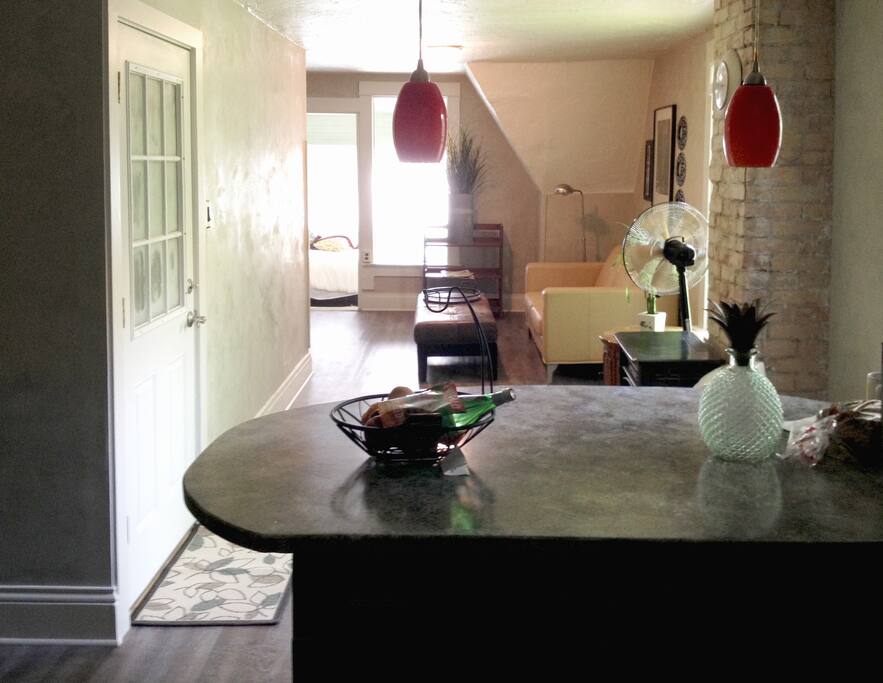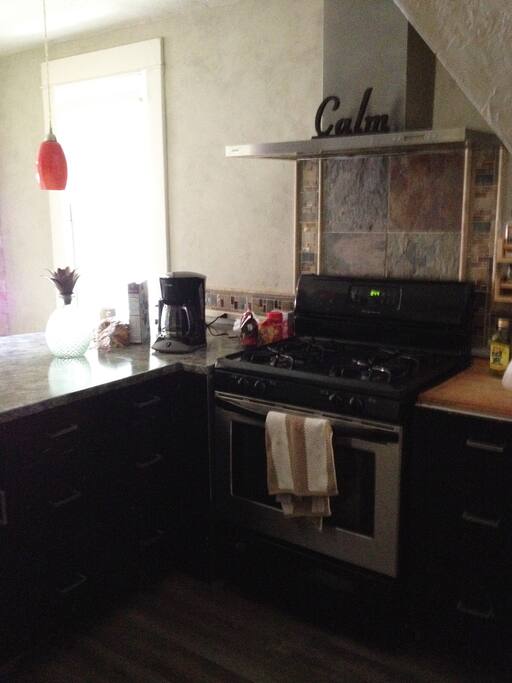 Artsy & Charming Loft Space Near Park & Down Town
Thanks for checking my listing!
This a lovely loft style apartment with unique finishes you will not see anyplace else. I've integrated processes I utilize in my art making into the remodeling process. The space is open and inviting. Furnishing and accents are understated contemporary chic.
Work is now complete on the new remodel, and I am accepting bookings for the remainder of the Summer and into the Fall. Priority will be given to long term bookings.
---
Hi,

Thanks for taking the time to delve into all the details of my listing!

The building you're looking at was my primary residence from 1998 till this summer, when my family moved into a new home. It also housed my art studio, as well as serving as the canvas for many of our most significant life events.

When it came time to renovate after we moved out, I was committed to honoring the experiences we shared, as well as those of all the people who have occupied the space over the years. Much original material was painstakingly removed during the process, then re-purposed in creative ways back into the space, or integrated into my own mixed media artwork. Many of these pieces now adorn the interior.

I love to travel for pleasure and education, as well as to exhibit in art shows. I've been reserving places to stay through airbnb for several years, and wouldn't travel any other way. It is always a pleasure to meet hosts who can offer insight on a city I have yet to get to know, and to stay at place which has been well tended and well loved enough to feel like home.

As a host now myself, my intention is provide that kind of experience for you.

Welcome, please enjoy your stay!