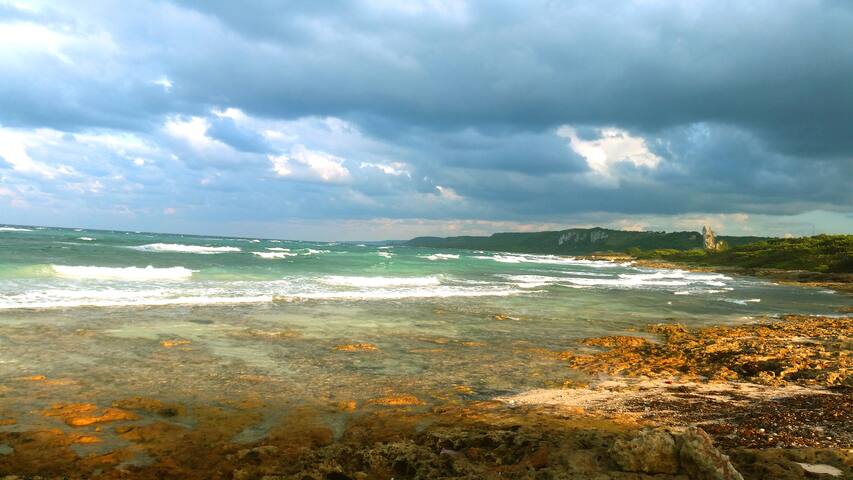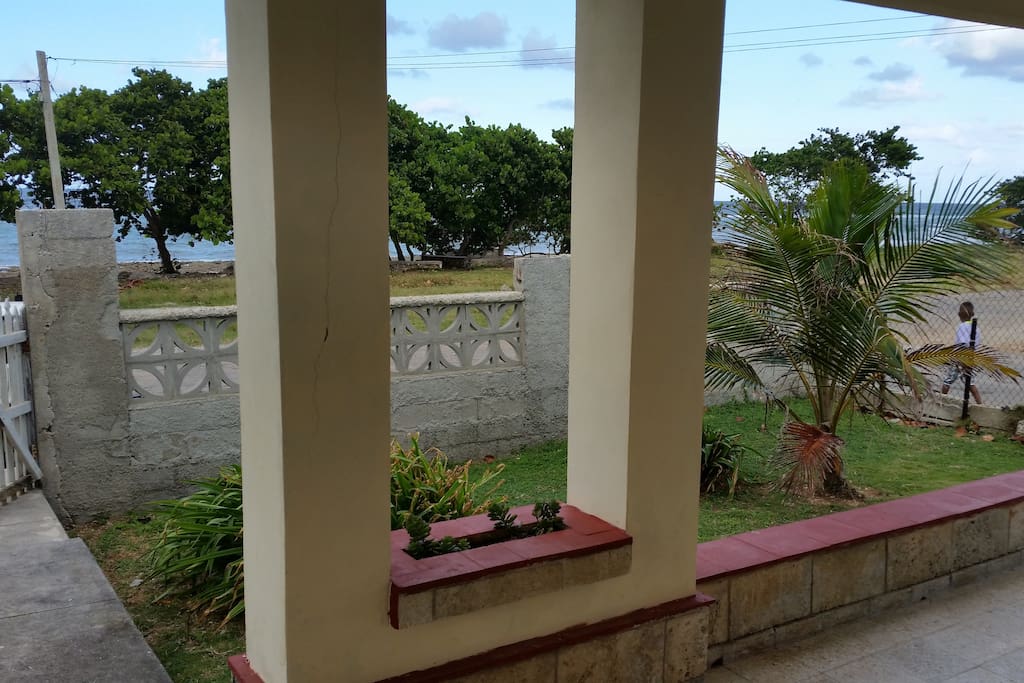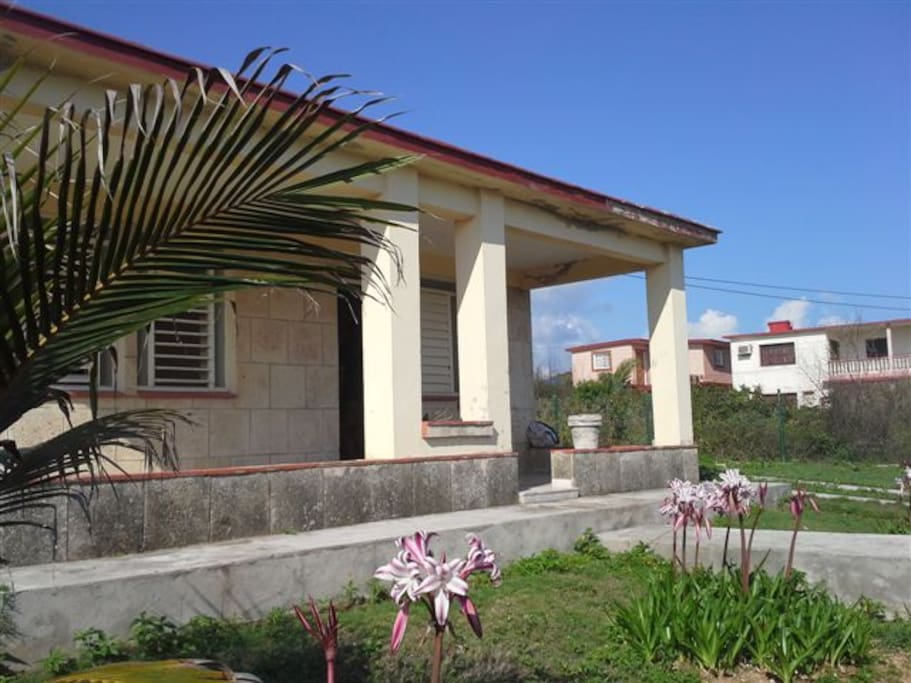 Charming Bungalow! Right on the Ocean front!
Enjoy a Cuban experience staying in your own ocean home and combine with your stay in Havana. El Fraile . 40 minutes to Havana, 15 minutes to Jibacoa beach resorts. 1 hour to Varadero. Bus links to Ha…
When we arrived, we were welcomed genuinely from the caretaker, El Bombero and enjoyed his hospitality throughout our stay. Although the listing describes new windows and air-conditioning, this was not the case. There were dead cockroaches and spiders throughout, which was ironi…
In response .Yes the windows were left as is..they are the traditional wooden shutters which work best for the Caribbean climate. The workers we had commissioned for the windows and installing AC left us dry. The AC units were delayed because of that but..they are coming mid august. We found that because of the proximity of the house to the ocean with its cooling (Website hidden by Airbnb) well as all rooms having windows in 2 sides that other previous guests felt the need for AC as the natural winds cooled the home and (Website hidden by Airbnb) well as the ceiling fans and personal stand up fans for each room. Perhaps a few weeks in July and August may require AC for some guests. And I do appreciate that it was expected and they were not available.Again they will be available mid august. In regards to the mention of dead cockroaches and spiders (Website hidden by Airbnb) has been confirmed that there are no cockroaches or spiders but there are ants that will come in.. as a tropical country insects are a fact of life and the ants can die from one day to the next. My brother Alejandro has not once seen or been told of cockroaches.. ants he has seen and they have mistaken the dead ants for cockroaches.In regards to communication it was not ideal. the issue was that the guests confirmed the booking one day before travelling to Cuba and never confirmed that when..how and time and if for sure they would be arriving. It was not ideal for them to book the night before their trip, particularly Cuba were phone and internet can be a challenge and without any chance of communication with them or us..They spent 10 days in Cuba before on the last day before heading to the beach house making contact with Alejandro. In regards to the cleaning fee for an entire 2 bedroom fully independent home the $50 is not unreasonable nor unexpected. There is more to cleaning and preparing a whole home than doing a last minute sweep of possible dead insects. It includes laundry, bathroom kitchen etc. It was noted that at the end of their stay there were blood stains on the sheets and pillow case which will mean extra laundering/ cleaning. I also have to reflect on tourists ,particularly form the 1st world. with maybe unrealistic expectations when renting an entire beachfront home for less than $50 a day and expecting 5 star accommodations. We have had satisfied guests and I find some complaints to be a bit unrealistic. The AC is understandable and hence there was no argument when they decided to leave early and as stated no other guests felt the need for AC.. the few dead insects are not .
We were a family group of four. Our first visit in Cuba, and very limited Spanish, so fortunately Alejandro (Francisco´s brother) was fluent both in English and in Spanish. He greeted us warmly already at airport and in many ways (concerning even medical advice when being a docto…
Santa Cruz Del Norte, Artemisa, 古巴
Ths is a small neighbouhood 5 minute drive east of Santa Cruz del Norte. The tourists buses stop here for a break. so you will find a restaurant and bars and souvenir store and of course Cuban Rum and…
As the tourist buses stop 3 blocks away..ask if there is space and hop on to Havana or Varadero or beyond. 20 cuc per person. Taxis and private cars are also available. Any questions you may have plea…
Hi I was born in Chile, my family moved to Vancouver when I was 8 years old,, I spend some time in Vancouver,,some time in Toronto.some time in beautiful Cuba in our family vacation home and other tim…
My immediate family will be there to greet you at the house.
语言:
Deutsch、English、Español、Français