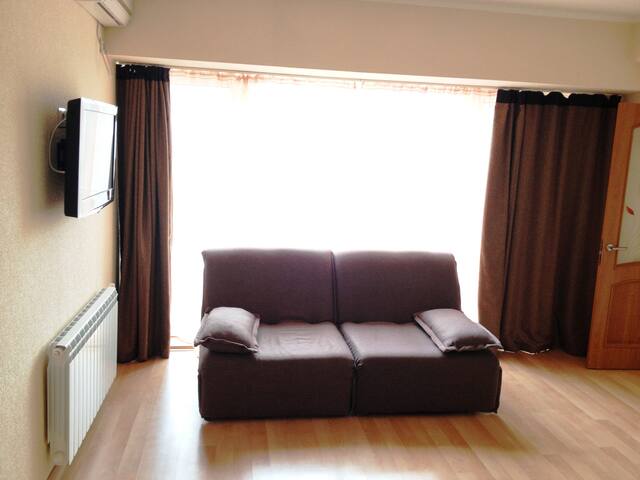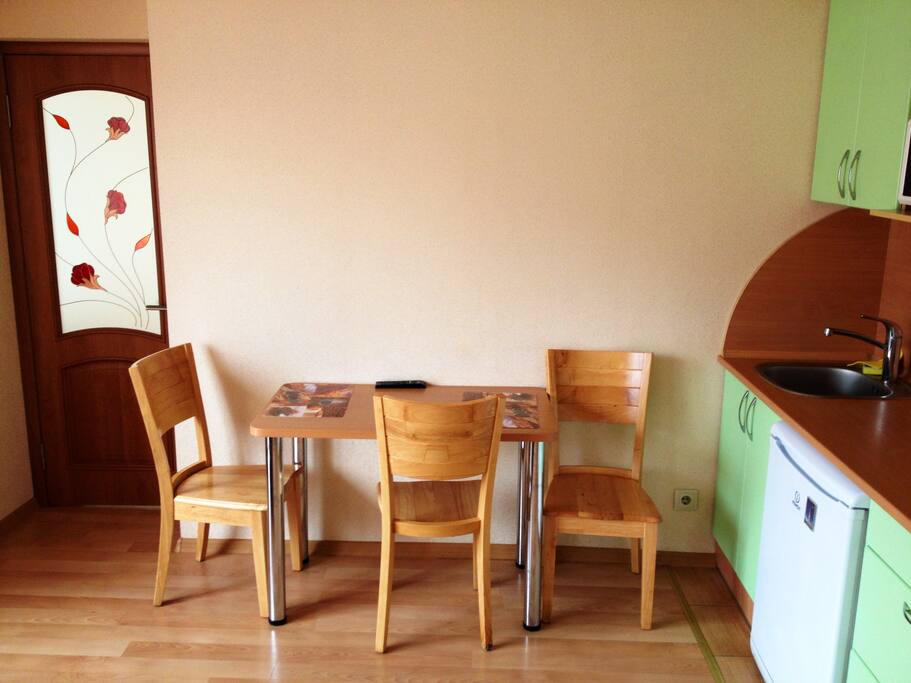 房源
2-room VIP apartment located in building 25 floors, 5 minutes from the center of Dnepropetrovsk. The apartment has everything you need for a comfortable stay the same hotel room LUX - class. The apartment is equipped with all necessary furniture and appliances, new German plumbing, king-size bed, sofa, clean linens and towels. Near supermarkets, restaurants, cafes, the stadium "Dnepr-Arena", the central park them. Globa, a 10-minute shopping center "Bridge City" and TC «Appolo».
It is also possible corporate placement of more than 10 people at the same address.
For regular clients and customers that are populated by more than a week, there is a flexible system of discounts.
Clean, documents and confidentiality are guaranteed.
---
Everything was fine! Dmitriy promptly reacted on my request and kindly allowed to stay a bit longer than initially planned for free. He was precise, punctual and made us feeling comfortable and confident. The apartments are full-equipped and looking exactly as they are depicted on photos. The building is new, with nice interior. It is located in peculiar surrounding of time-worn one-storey houses, but the general location is great. Close to one of big city avenues, park, restaurants, shops, etc. I thoroughly recommend Dmitriy as a host!
---
Всё было отлично. Чисто и приятно. Дмитрий встретил нас чуть заранее и поселил чуть раньше ввиду того что с нами был маленький ребёнок. Можно сказать пошел на встречу. Мы бронировали 2ух комнатный номер на 3 людей + маленький ребенок. Но когда приехали возникли бытовые проблемы с этим номером, но Дмитрий всё равно поселил нас в 3 комнатный номер (выше уровня) при этом мы не доплачивали. Это нас приятно удивило.
---