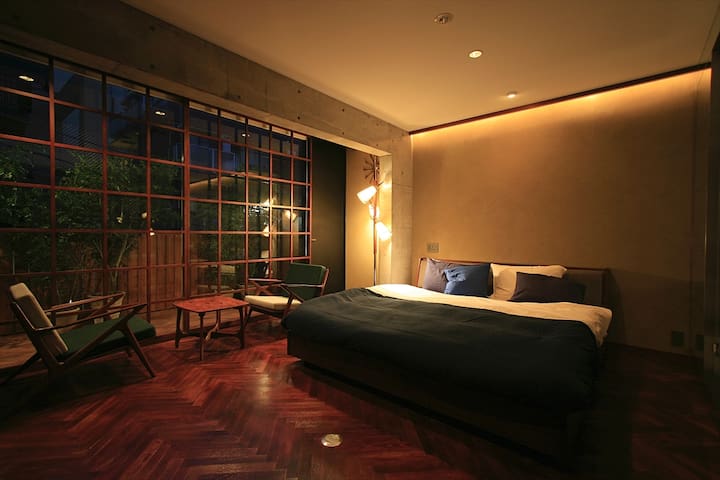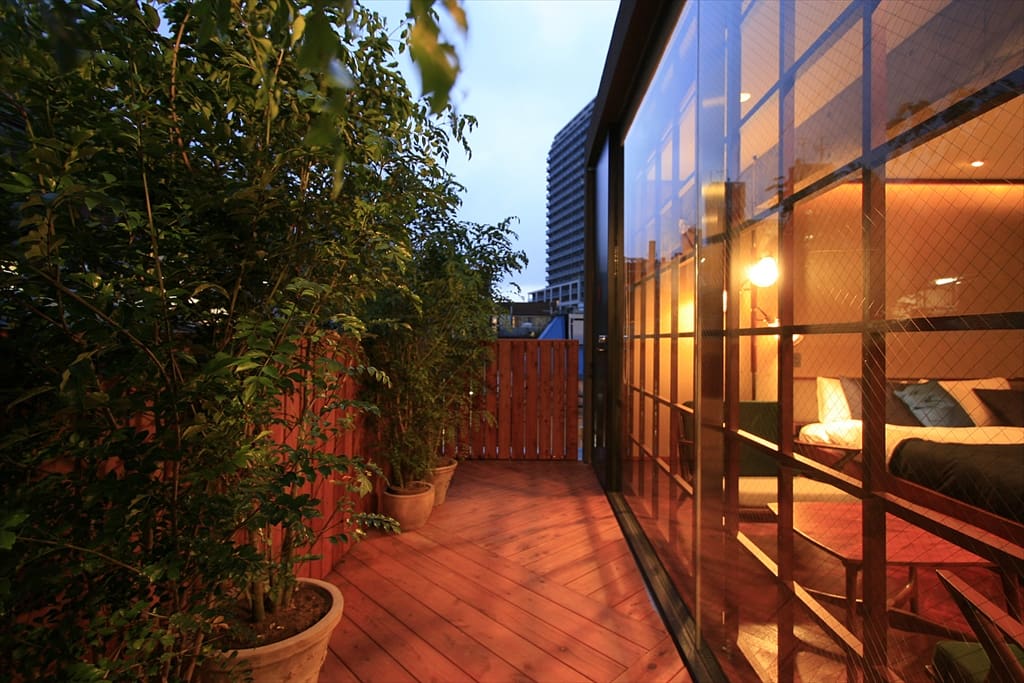 A beautiful room in Tokyo. Located in a much quieter neighborhood but still very central and only a few stops from Shinjuku/Shibuya. A tranquil getaway from the hustle and bustle, much more luxurious then some of the more costly hotels on offer. Mas our host was extremely hospitable and helped us out massively letting us have a later check when we had an evening flight. Wouldn't hesitate to stay here again if we return to Tokyo!
---
Definitely the best airbnb we have stayed in so far! Mas was an excellent host who looked after us from start to finish and recommended so many amazing places in detail in Tokyo. The apartment was very clean and stunning, filled with beautiful touches. Also the location couldn't be better with so many choices of restaurants and bars, it was very safe and characteristic, also very close to the Metro station. We can't wait to return to his apartment next time when we are in Tokyo! Thank you again for our great experience in your apartment!
---
Now we are running 2 guest rooms in major spots in Tokyo, Kagurazaka and Ginza. Both the neighborhoods have interesting historical background and best accumulations of the best cuisines, shops, and cultural facilities.
We are trying to provide you nicely-designed cozy space in the middle of interesting neighborhood. Please enjoy the atmosphere of the town as one of the member of dwellers!

===
[Studio-D, Kagurazaka]

Even thought, Kagurazaka is located in the middle of Tokyo, this neightborehood still has Japanese traditional atmosphere. Visit Kagurazaka to find another face of Tokyo.

The main road of Kagurazaka was once at the outer edge of Edo Castle, opposite the Ushigome bridge over the castle moat, and has always been busy because of this privileged location. In the early 20th century, the area was renowned for its numerous geisha houses, of which several remain today. Currently, Kagurazaka is experiencing a popularity boom due to its traditional, sophisticated atmosphere on the edge of modern Shinjuku ward.

Kagurazaka is also widely regarded as an important center of Japanese cuisine. (2 of triple michelen stars, 3 of double Michelen stars are located in such a small neighborhood!!)
Several old and famous "ryotei" are to be found in the winding back streets, often accessible only by foot. These ryotei provide expensive "kaiseki" cuisine, which is generally regarded as the pinnacle of Japanese food. Ryotei also allow diners to invite geisha to provide entertainment during the course of the evening.
While it retains a traditional Japanese atmosphere, Kagurazaka now boasts a significant French presence with many French expatriates living in the area due to the proximity of l'Institut Franco-Japonais de Tokyo.

===
[WOW-GINZA]

The other one, GINZA, is one of the world famous commercial zone, just like 5th avenue in NYC, Piccadilly Circus in London. You can go into the area with just 5 mins walk from the room.
Not only shopping but there are so many resuaurant in GINZA. As "Opening a restaurant in Ginza" is most of all the restaurant owner's dream, there are many nice and sophisticated restaurants located in this area and competing their skills and plates every night! (2 of triple michelen stars, 15 of double Michelen stars are in GINZA area!) Not only the high-end's plates, but there are also millions of daily use drinking spots (Izakaya) for the office workers. You can enjoy the noise of town covered with chiken BBQ smoke, on the street side table with a shot of Hot Sake!!

The room, WOW-GINZA, is by the rail trucks from Tokyo station. You can see all kinds of trains crossing in each 5 mins. You can enjoy another facade of Tokyo!

语言:
English