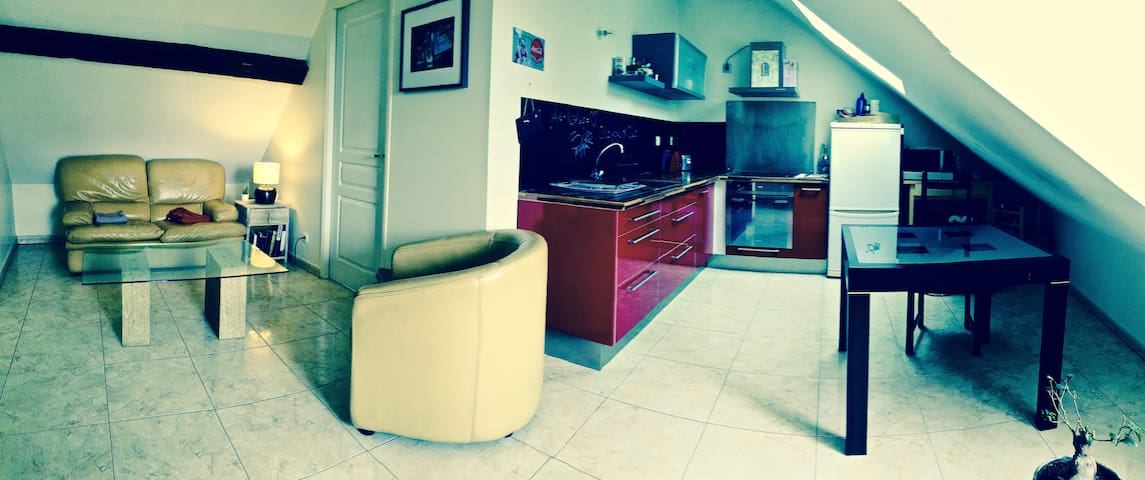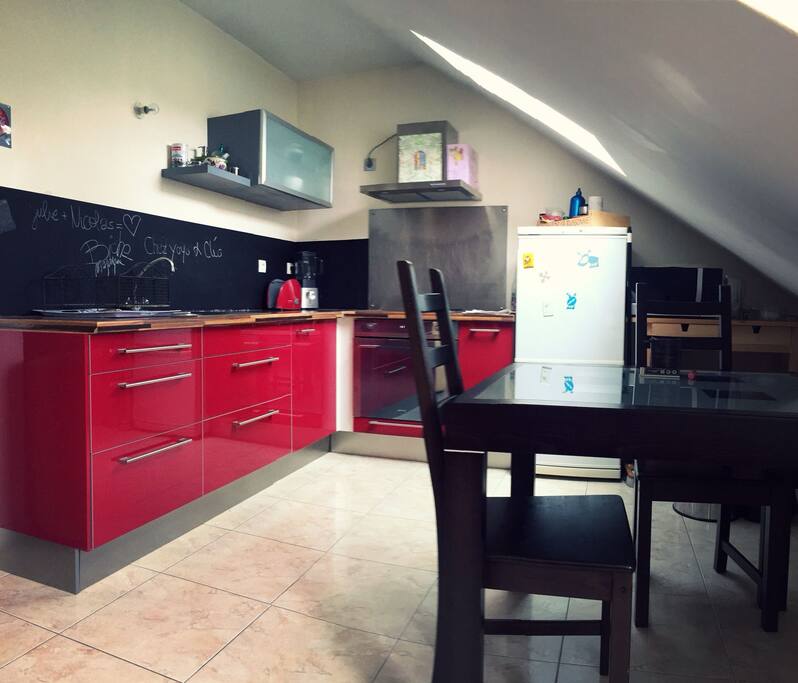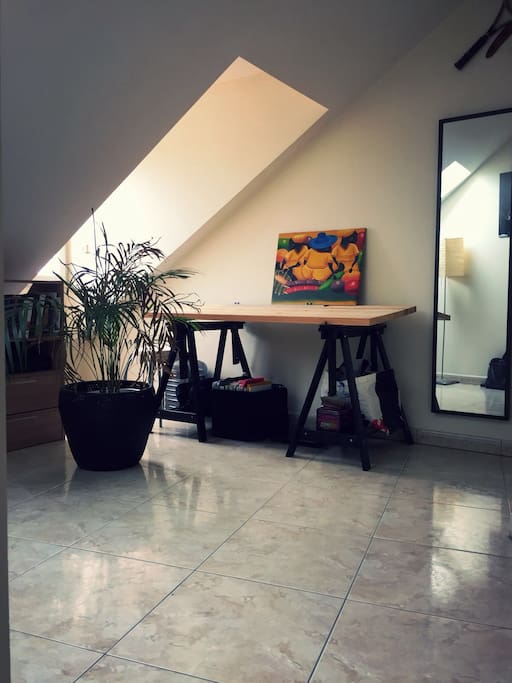 可爱的公寓55 m2位于卢浮宫。小村庄距离CDG机场5分钟,距离巴黎中心25分钟。所有舒适性,这个地方包括浴室,设备齐全的厨房和卧室与特大号床180厘米。酒店在10分钟内由Villepinte展览中心,Aeroville购物中心和Asterix公园环绕。
Lovely apartment 55 m2 located at Louvres. Little village 5 minutes from CDG airport and 25 minutes from Paris Center.All comfort needed, this place includes bathroom,fully-equipped kitchen and bedroom with king size bed 180cm.Surrounded in 10 minutes by the Villepinte exhibition center, Aeroville mall and Asterix park.
房源
关闭任何方便,你会发现这里所有舒适需要和一个非常安静的地方。位于3楼,您会发现CDG机场的美景。
closed to any convenience, you'll find here all comfort needed and a very quiet place.Located at 3rd floor you'll find a nice view on CDG airport.
房客使用权限
The accommodation includes a parking for your car which is totally closed.
---
Yoan is a gracious and friendly host, and his apartment is spacious, bright and looks just like the pictures. He picked us up at the airport and even called an Uber for us when my phone went wonky. There's a wonderful bakery up the street and a good sized mall that's a bus ride (with a transfer) away. The location is fairly close to the airport so it's a good place to stay the night before an early flight. The only negative for some people might be that the bed is very low so if you have a problem getting up from near floor level this could be difficult for you. Good value for the location with a host that strives to make his guests comfortable.
---
If you are looking for a place to stay just until you leave for the airport- then this is your spot as it is just a short cab/uber ride away from the airport, and Yoan was very kind to pick us up from the train station the night we checked in- and he accommodated our late check-in. HOWEVER, if you are looking to still go into Paris and see any of the sights, then I would discourage a stay here because of the transportation hassle: the walk to the RER from the apartment is a 15 minute walk, and the RER is more expensive per trip and is about 35 minutes just to get into Paris, that transportation time can really eat into your day, and the RER only comes every half hour so if you miss it then you'll be waiting awhile to catch the next one. Also, multiple nights on that bed will kill your back- I slept on the love seat our second night because the bed is as hard as a rock and lays on the floor- no support or cushion really to speak of- so more than one or two nights, I'd imagine your back would start hurting. The ceilings are slanted- so beware of that- I hit my head twice (sometimes being tall isn't all that great!). Overall, our stay fit our needs for being close to the airport and it was clean, Yoan was a good host.
---
Yoan's offers a wonderful place to relax and enjoy this quiet neighborhood where eateries are within walking distance. It is a very quiet 3rd-floor apartment we nicknamed 'Penthouse' because of the lovely view, fresh air and cozy amenities. A quick Uber ride to the airport and metro station. Even with my untimely transportation issues, Yoan adjusted his schedule to fit our needs. Thanks, Yoan!!
---