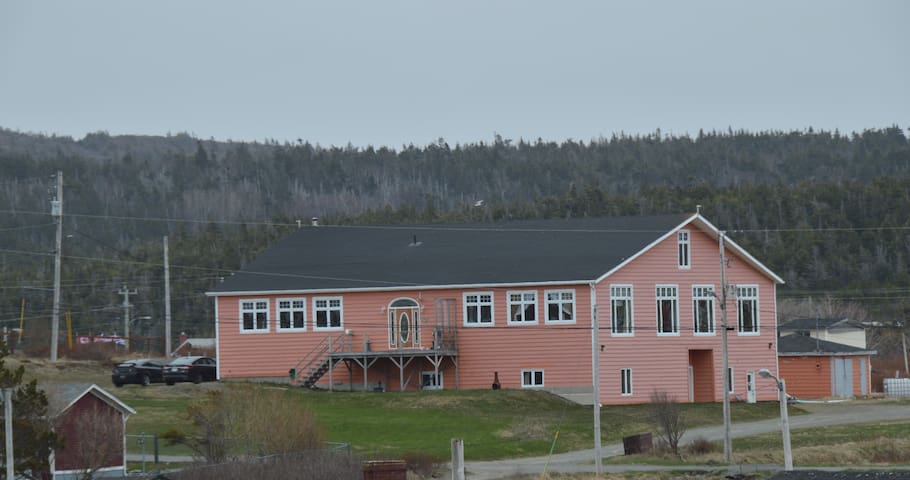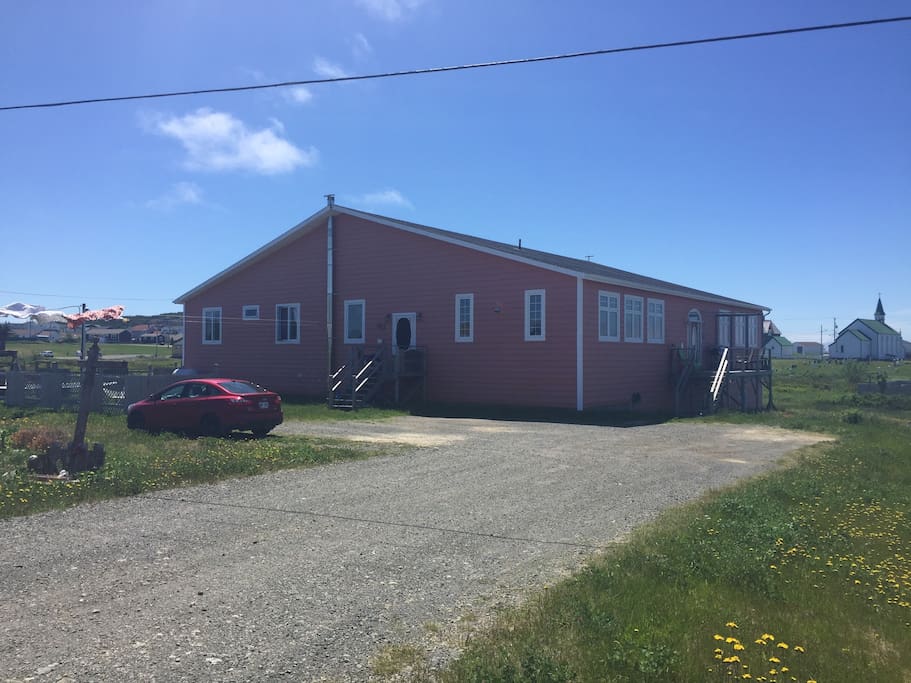 Bonavista Home~Hotel #3 Engineers Room & Breakfast
Superhost ~ My house is your castle, it's 5000sqft-Ocean Views-in the distance out your window. Extra large bright room, walking distance to waterfront restaurants and pub. Full traditional Breakfast included. Mini resort vacation even has a Pool Table in the Great Room. (NO Shower-but half bath just outside your door) Shower at night in my son's room if you wish.
---
Our stay with Johanna was enjoyable. The huge house is a renovated parish hall -common rooms and guest rooms are spacious. This is a big, happy family home ,with her lovely teenage kids sharing their house with Johanna's guests, even helping out with breakfast one morning. Breakfasts are generous traditional Newfoundland dishes - a real treat. Johanna has a wealth of knowledge about the area and its history and had plenty of great suggestions for outings.
---
Johanna provided an welcoming environment which may or stay not only lovely but it became an experience. Her place is warm coupled with her friendly manner. She makes her guests welcome and has a gift of facilitating interactions which broadened our experience in Bonavista. Thank you Johanna, I would highly recommend this place to anyone!
---
Our host didn't make us feel very welcome. Our host was aware that the bed squeezed terribly, but had done nothing to fix it. The shower was in her son's room and he was home for the weekend. It was a little awkward. The breakfast was somewhat lacking. Overall, compared to other b and b's we stayed at on our trip , we would say that it didn't represent good value.
Sorry for the inconvenience, the bed replacement is on order as mentioned this room has a half bath right beside the room as listed. The shower was available by 730pm. Breakfast was partridgeberry pancakes and bologna a traditional Newfie breakfast sorry it was suitable for you. Unfortunately I was involved in a book promo event and wasn't totally available like I usually am.
---
50 years old, 2 teenagers, loves to travel, but loves where I live and am looking forward to sharing this place with others. I am a writer with manys a background in business, sales and marketing.

语言:
English