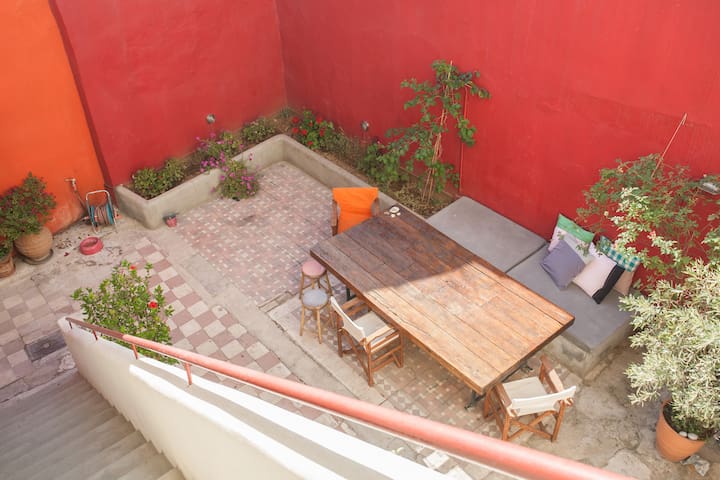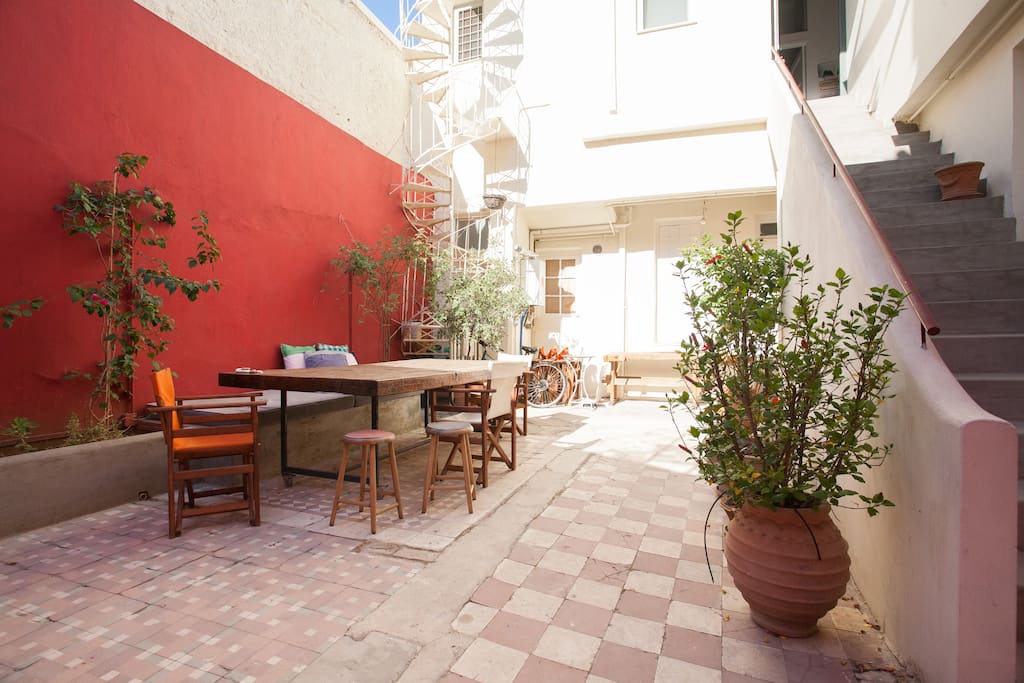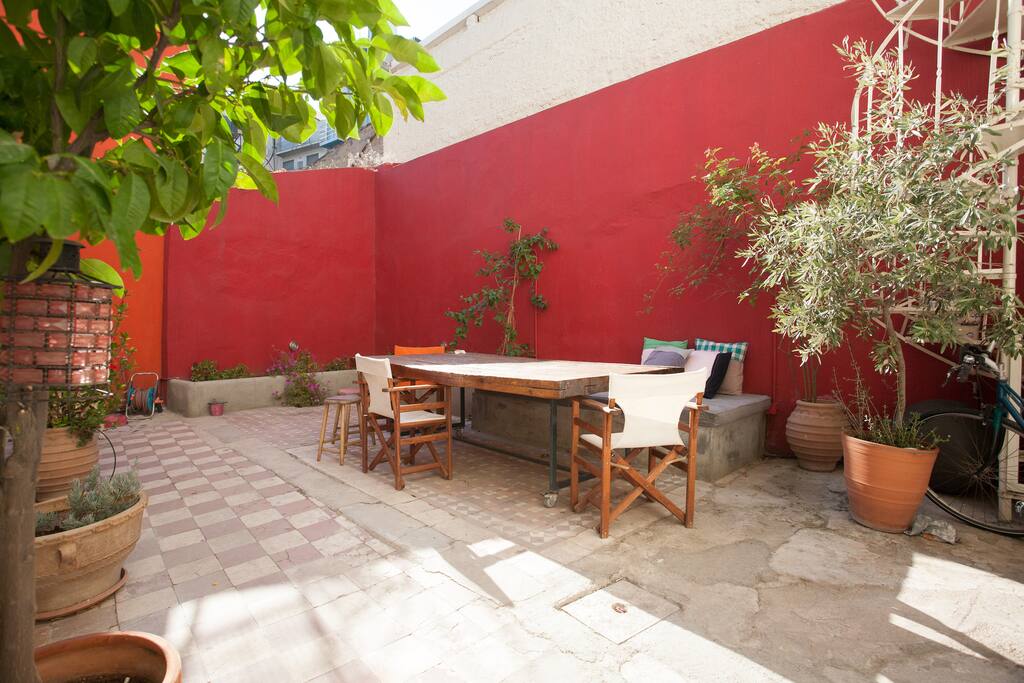 CITY CENTER /GAZI GETAWAY -MB
Located in the heart of Gazi, the ''Soho'' of Athens, just 3 minutes walk from Kerameikos Metro station with a direct line to the Airport.

---
第一次到雅典已經是深夜,viki到憲法廣場接我們到房子去很令人感動,一路上也介紹了雅典的一些特色。viki 留了整間房子給我們,很棒的廚房加上舒適的客廳太令我們滿意了~~很高興她鼓勵我們入夜後外出走走,看到了不一樣的雅典。房子風格是我們非常喜愛的裝潢,通風、乾淨、明亮。小小缺點是周圍的夜店傳來鼓聲直到深夜一點~ We arrived at Syntagma Square at 00:45 a.m. Thanks for Viki pick up us at night and describes some of the characteristics of Athens on the way to house. It was a very nice house with a good kitchen. We are so glad she encouraged us to go out after dark ,we found different view of Athen.
---
Our stay at Viki's place was superb. The listing is exactly as described and looks like the pictures. The decor is relaxing the the gorgeous courtyard is helps wind down after a day of sight seeing. Viki was generous with the help she gave us in finding sites and restaurants. She's a kind and really easy to talk to. THANK YOU!
---
I felt at home at Viki's from the moment I crossed the gate to her wonderful yard and was warmly welcomed by her and her dog. The apartment is amazing as well: spacious, bright, tastefully decorated and renovated, comfortable, zen. It was soothing and peaceful, and always felt like arriving to an oasis after walking on the hot and noisy city. It was the perfect reflection of Viki's serene, intelligent, real and caring soul. I am very glad I stayed there, but mostly, I am very happy I met her. If I come back to Athens, I will certainly try to stay at her place again, but in any case, I will by all means want to hang out and enjoy her company and conversation. I highly recommend this place.
---
I loved this place! I have been here just for a short night (after an exhausting traveling long day),coming here made me so vivid! First, its the neighborhood that I really liked. Then, the apartment and the yard were so beautiful and well decorated, the room was comfortable and above all, is the magical atmosphere all around. Viki was charming and also very helpful (thanks Viki :-)) Surely I'll come here again next time I'm in Athens.
---
Great stay in the wonderful house of Viki! The courtyard is very pleasant and refreshing. The room and the rest of the house are also very nice. On top of that the location is very good (young trendy area and 15 min walk to the Acropolis)! Viki was welcoming and very helpful, she gave us a lot of excellent tips. It was absolutely perfect!
---