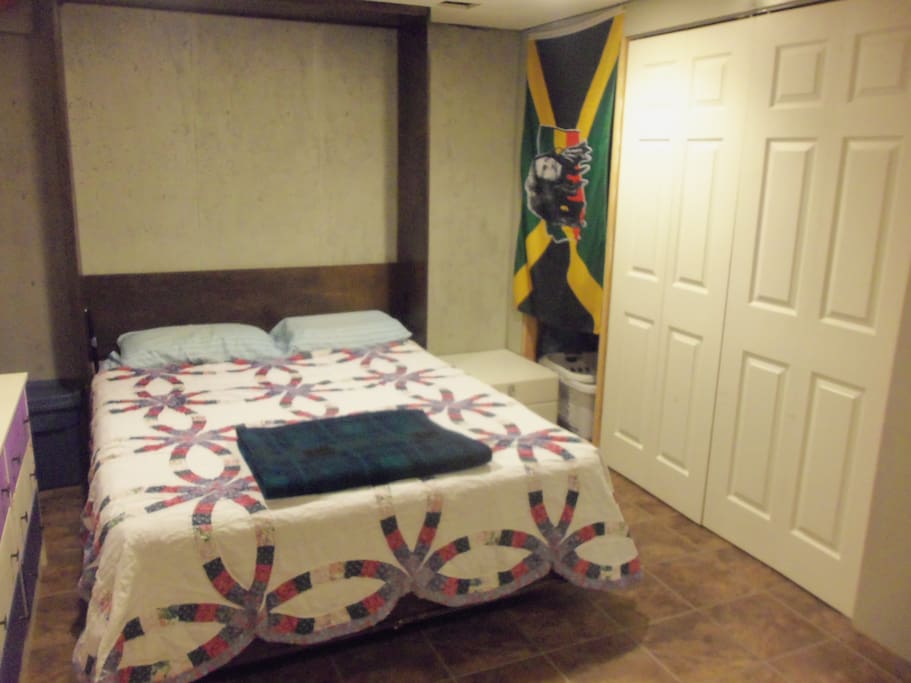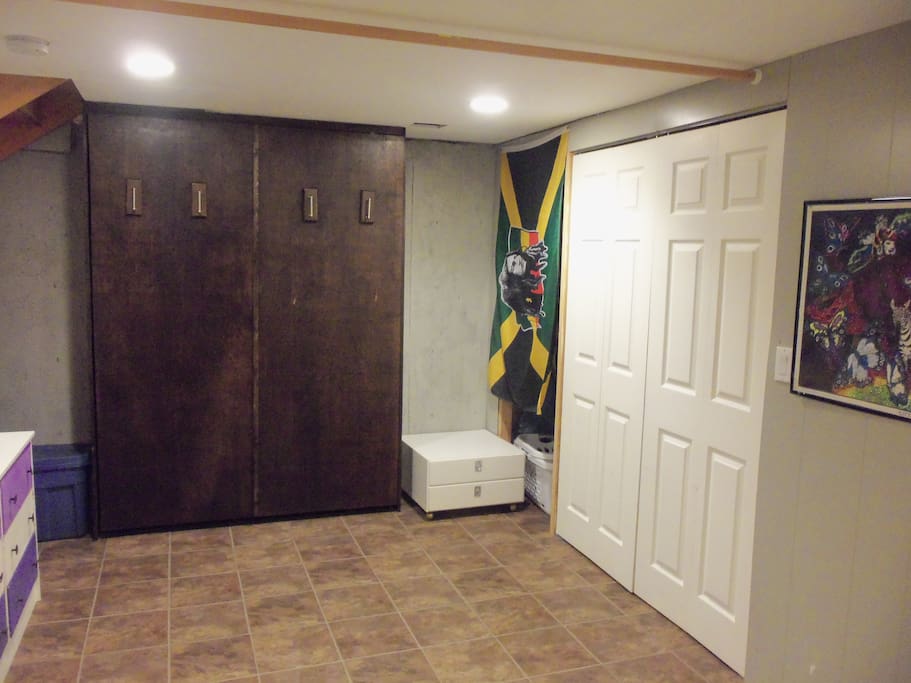 的地方对于寻找中心位置的人来说,是探索基洛纳和奥卡那根的好地方。家庭(带孩子)和毛茸茸的朋友(宠物)是允许的。私人客房设有独立的入口。客房设有1间私人浴室和1间共用淋浴。房子的位置在西基洛纳,靠近Mission Hill,Quail门和其他主要的酿酒厂。还有一个现场的录音室,让您的音乐才能。入住愉快!
My place is good for anyone looking for a central location to explore Kelowna and the Okanagan. Families (with kids), and furry friends (pets) are allowed. Private room with a separate entrance. There is 1 private bathroom for guests and 1 shared shower. Location of the house is in West Kelowna, and it is close to Mission Hill, Quails gate, and other major wineries. There is also a recording studio onsite so bring your musical talent. Enjoy your stay!
---
Chris's place was great, as described. There were a lot of other guests there through Airbnb so if you're looking for something social this is the place to be. On the other hand if you want privacy that easy to get as well. Chris was very helpful, eager to explain the area, his music studio is very cool and so was the greenhouse! Thanks
---
Christopher was a great host, he communicated well, accommodated our late check in and made us feel very welcome. The room was perfect for our one night stay. The location is only an 8-10 minute drive from Kelowna yet it feels quiet and peaceful. Christopher has an awesome setup with a huge sustainable greenhouse. We got to eat adorable, tiny plums off the tree for breakfast and Christopher gave us a tour of his greenhouse which utilizes grey water reuse, permaculture and has banana trees, SO cool! We would definitely stay here again.
---
Chris was an awesome host. I loved having map-time in which Chris gave us ideas that we used for the for the next three days of travel! Chris is very knowledgeable about cheap but fun things to do around the area. Chris is a chill, accommodating and fun host. If we ever make it back to Kelowna, we will be booking again.
---
Chris was very friendly and made me feel welcome in his home. Got there and didn't have any plans for the night since I was just passing through Kelowna. Chris invited me to hang with a few of his friends. Had a great time with great people. Bed was very comfortable and the area the home was in was very nice. Thanks Chris!
---
Chris is an excellent host and awesome guy! He really does open his home to everyone who comes (URL HIDDEN) be ready, it could get crowded. This is an excellent place if you can go with the flow and love meeting new people. If you want undisturbed time alone, this is probably not the place for you. All the bathrooms are ultimately shared with all the guests. But this is a private room, it does have it's own entrance but like another guest said, you might have to walk through another room or have to go around outside to get to the kitchen/bathroom. Also, the kitchen is limited. There are some hot plates but no regular stove/oven. You really can't do much cooking and there's no microwave. Overall, I really enjoyed my stay, I liked the vibe of the place and meeting the other guests. I could also easily retrieve to my room...which is super dark and perfect for getting great sleep. The bed was comfortable. The dogs on the property are wonderful and Little Man had no problems there.
---
I love meeting new people from everywhere and sharing stories and pictures from around the world. I do rent out 2 rooms and tenting space to other Airbnb guests during the summer, so sometimes you get an entire suite to yourself, and sometimes there are a few other people arou…