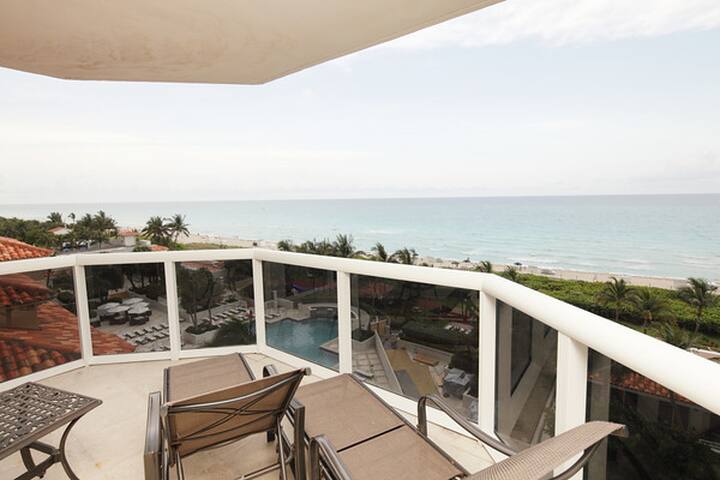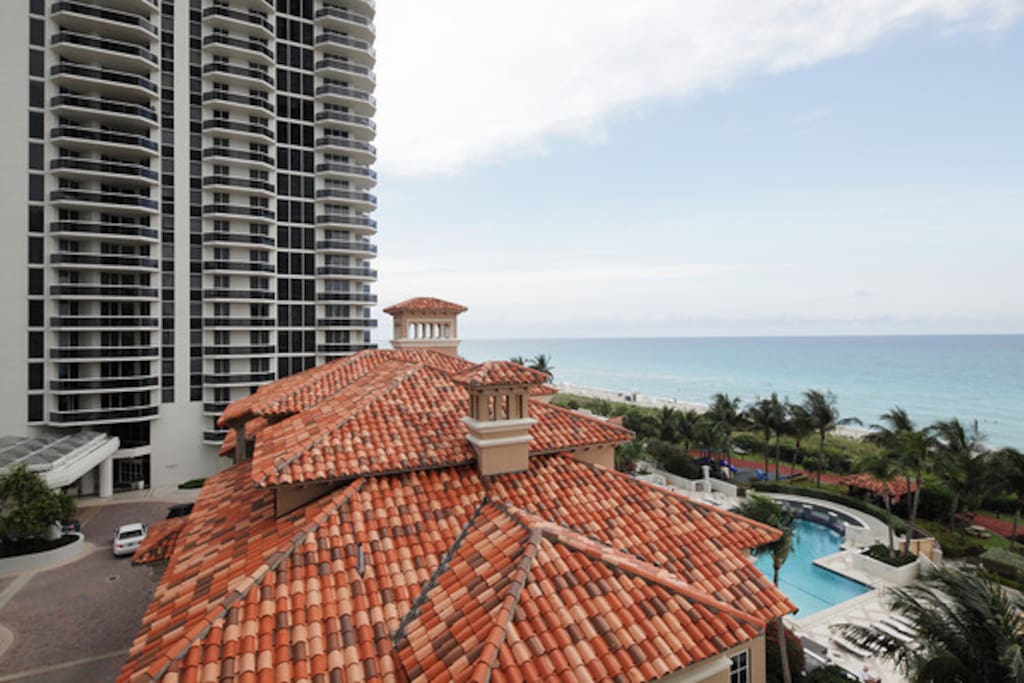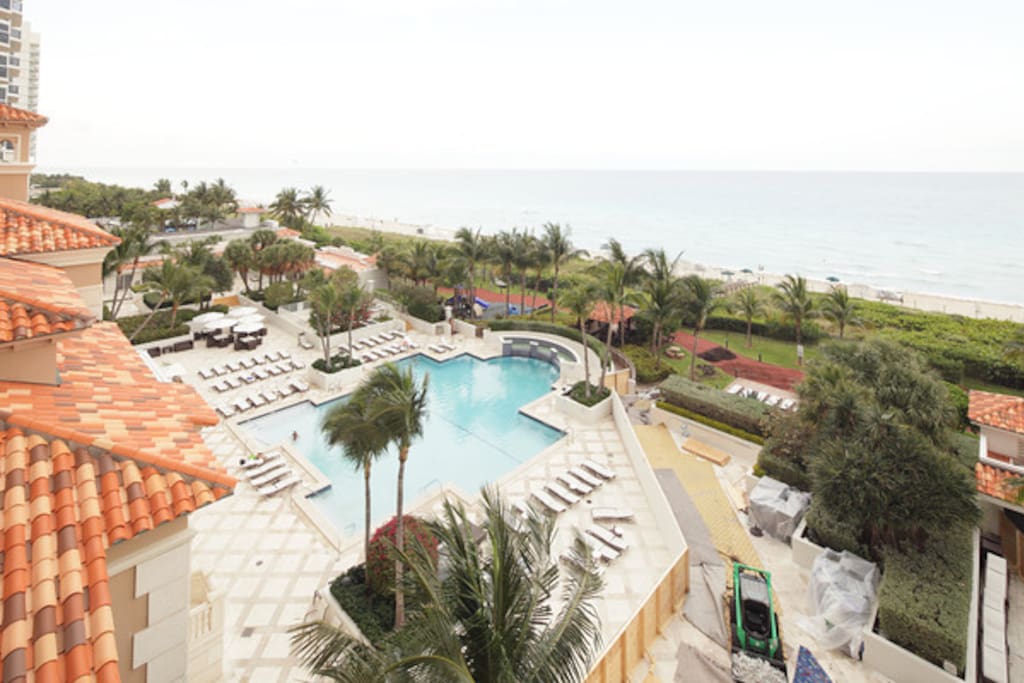 房源
Amazing 3BR / 3Bath apartment in Mid-beach. Largest 3BR in Bldg. 2,000 sq ft + balconies. 3BR - King bed in master, queen bed in 2nd bedroom, twin and bunk bed in 3rd BR, sleeper sofa in living room.

Pool, hot tub, beach service w/ free chairs and umbrellas, valet parking, restaurant, spa, tennis court, gym, playground, and much more. Feel right at home from this amazing condo and enjoy the views and amenities of this beautiful property.
---
We went on vacation with 5 adults and 1 toddler. There was more than enough room in this enormous apartment! They let us check in early and the apt was beautiful and clean (and also let us check out late). They helped arrange to rent a toddler crib for our toddler. The apt looks like the pictures. There are 2 beautiful balconies. The kitchen has amazing floor to ceiling windows overlooking the ocean. There were more towels than I knew what to do with at the apt! There are plenty of TVs with cable and wifi throughout the apt. The facilities at the complex are second to none! The pool and deck area are large and great. Beach service with chairs, padding, and umbrellas. The clubhouse has a tremendous and modern gym. The place is constantly being cleaned and is immaculate. The staff at the building is very nice and helpful. Steps to the beach and a few minutes to the 41st traverse where there are restaurants and food shopping. Our host, Marc, met us at a public parking lot and took us to the apt. Once at the complex, he showed us around the apt and complex. He was available to help with anything for our entire stay. He was extremely nice and hospitable. In summary: great host, great apartment and great complex. Will definitely recommend to my friends to come here and will come back again!
---
Very nice experience all in all. We were four adults and four kids and there was plenty of room for us all - did not even get crowded. Best view I've ever seen from an apartment, best visible from the breakfast table or from one of the bedrooms (what an amazing experience to have sunrise from Atlantic as your first sight for every day - as I was waking up early). Gym was top class, with proper sauna etc. in addition. Pool section was also very nice - and everything was clean all around. In the apartment there were quite a bit of tear and wear, some hangers getting of the wall, curtains falling, some electric sockets not working and light bulbs burned etc. but it really did not bother and those minor things are basically only negative thing there is to say of the whole building and (URL HIDDEN) the price is not a problem for you, this is it!
---
We at IRM Associates are a professional management company specializing in the hospitality industry with decades of experience. I personally have been hosting guests since 2011.

Many of our owners are previous guests who stayed with us and liked our management and hospitality. If you have or are looking for a property in South Florida we would love to speak with you and see how we can work together either as a realtor or a property manager.
语言:
English