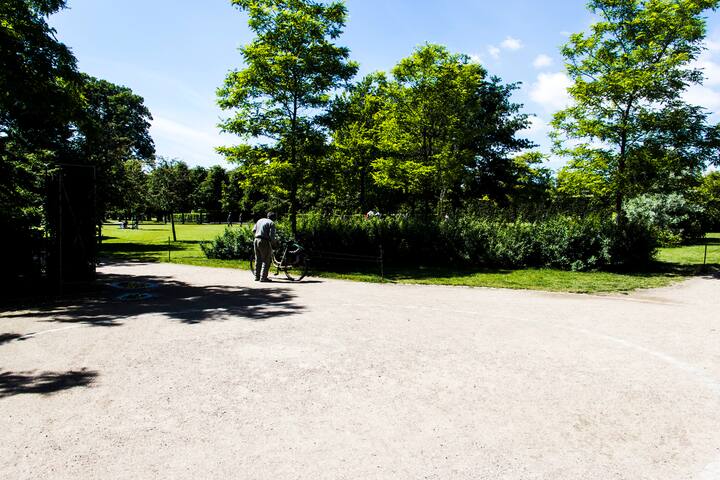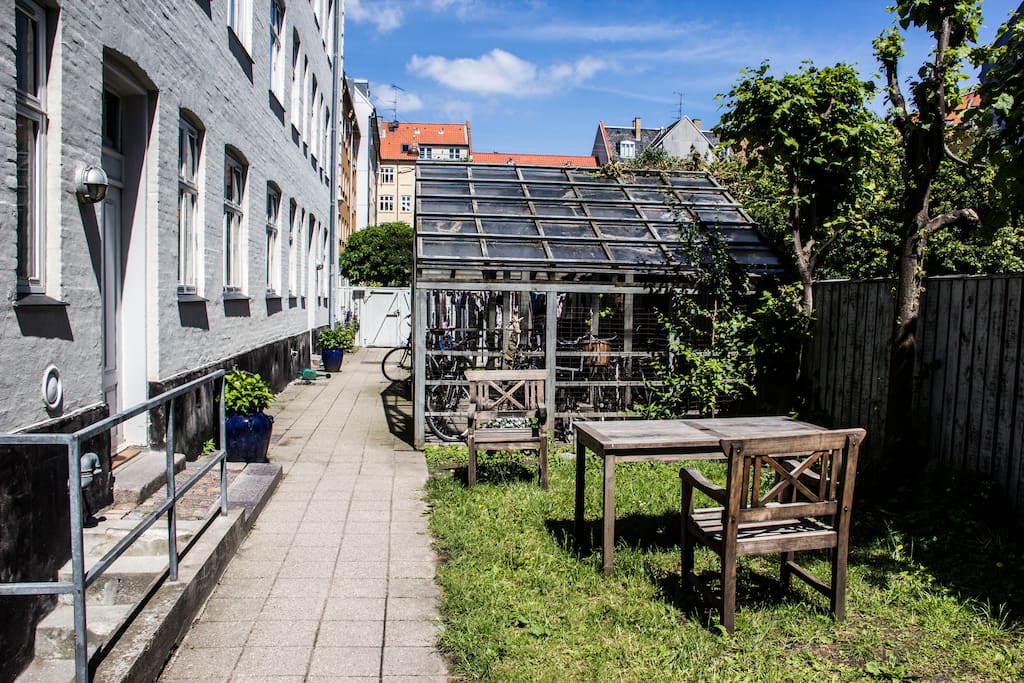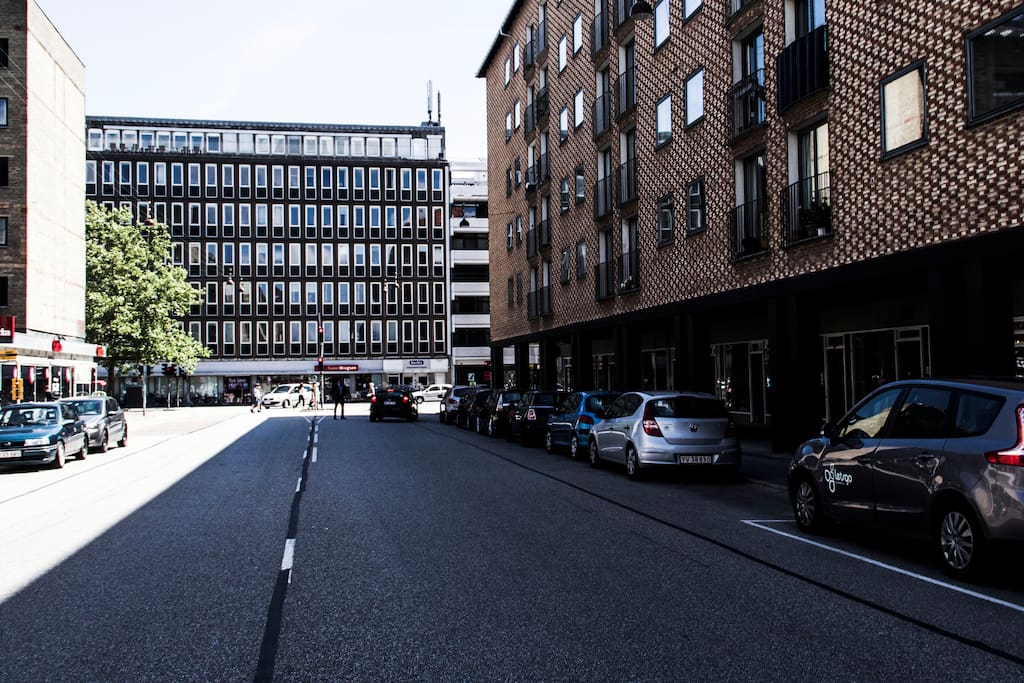 ---
---
---
We expect the apartment to look like it did before arrival. Otherwise we expect you to treat the apartment as if it was your own, meaning that you feel comfortable but respect the surroundings.
---
---
---
I have stayed at many airbnb's, many of which have fine hosts; however, Olivier is simply a cut above! He is very accommodating, and, if you are willing, will show you around the city. He is very knowledgeable and passionate about Copenhagen. The place is clean and in a fantastic location. Within blocks of the airbnb, there is a quaint bakery, a few small markets, many places to eat, and a beautiful garden/park. I had a great time in Copenhagen, and I highly recommend this place!
---
I stayed at the apartment for 6 weeks and had an absolutely wonderful experience! Location: The apartment is very centrally located, and is within easy walking distance to two different train stations as well as several bus stops. We had no problem catching the train for a quick ride to central station, the airport, and even the international train to Germany. The location is perfect for walking to major tourist attractions including Rosenborg castle, the marble church, Christiana, the little mermaid, museums, the walking street for shopping, and the botanical gardens. There are also several fun bars in the area and multiple grocery stores within a 5-10 minute walk. We really enjoyed being able to casually walk through the royal gardens every day on our way back to the apartment! The trendy food market Torvehallerne is about a 15 minute walk away. The immediate neighborhood of the apartment is very quiet and scenic, with many historic buildings and churches in view. The neighbors are friendly and there is a very adorable playground behind the apartment building. I also felt safe walking home after dark/late at night. The street outside is well lit. Kitchen: I cooked almost every night during my stay and found the kitchen well equipped and easy to use. Lots of fridge space, utensils, and pots/pans. Cleaning supplies were already well stocked. There are several grocery stores in the area, including a discount grocery store as well as some higher-end stores. Bedrooms: Very clean bedrooms, with large windows that let lots of beautiful light in for the morning. The beds are comfy and have clean sheets/pillows. The space is plenty for two people. There is also a large desk in case you need to spread out and do work. Lots of space available to store clothing/luggage. There is also a TV with many dvds. Bathroom: Very clean and easy to use shower. Amenities: Great and reliable wifi! Laundry machine available in the basement of the building. Trash/recycling area is easy to find behind the building. Host: Marc Olivier is such a friendly, thoughtful host. Not only did he provide us with a wonderful apartment, but he also kindly showed us around Copenhagen, including great food and beer! When I first arrived he was very accessible by text/email to coordinate picking up the keys. Whenever I had a question he would respond within a few hours. He even left me premade salads and juices in the fridge so that in case I was hungry when I arrived there would be food! We are so thankful for his hosting! A side note for any vegetarians/vegans: It was very easy to find veggie food at the grocery stores near the apartment, and Olivier was very knowledgeable about local restaurants with veggie options - we had vegetarian Columbian food and tofu bahn mis. There is a vegan bakery ~15 minutes walking distance, and the cafe around the corner from the apartment has soy/almond milk. Great place for veggies!
---
Me and my boyfriend stayed for one month at Oliviers place. It was perfect for two because we used one room as the bedroom and the other as the living room. The best part of this apartment is the location. We never had to walk far for a supermarket or shop. The shower was a little bit inconvenient but I think that is a temporary problem. Overall we loved staying there and felt at home right away. Olivier and his mother were super helpful and always responded within a few hours. Thanks for everything!
---
Marc was very helpful and his mom as well. The neighborhood was even better then expected and convenient to everything in Copenhagen. The apartment had lovely views and was very comfortable with two bedrooms and easy to use kitchen. A highly appreciated amenity was the laundry in the basement which Marc left us coins for! We loved eating at BioM(one block away) and the Orangeriet in the park(two blocks away). I highly recommend this place for future travelers.
---
Olivier was very helpful and made our stay as comfortable and enjoyable as possible! When we first reached Copenhagen, he was still away in Hong Kong travelling. Nevertheless, he kept the correspondence going on by emailing every time he could get WiFi to make sure that we are okay. He came over immediately upon knowing that the heater in our room was not working and fixed it for us. He would also come over once every few weeks to make sure that we are okay and even offer us a guided trip to Christiania! The apartment is located in a quiet residential area near the royal palace, marble church and King's Garden. It is also a 15 minutes walk to the main shopping district. We would recommend his place to anyone coming to Copenhagen!
---
Marc´s place is very well located and we enjoyed our stay in the center very much. The flat is very basic student flat but had everything we needed, two beds, wifi and a huge TV set! Marc was so kind to leave us his PS and some games and movies which was nice. All communication was easy and very friendly. Thank you! We hope to be back. Birna & Darri
---
Marc´s flat was perfect for my stay in Copenhagen. I was there after my move to Copenhagen and before finding my permanent accommodation. The apartment was cosy and had everything I needed. The location was great, close to the city centre and bus stops, supermarkets and restaurants. Marc was a great host. Easy to contact, very accommodating and very helpful. Recommended!
---
Hi everyone,

My name is Olivier and I would like to welcome you to Copenhagen! I love to travel myself and have been to South America, Africa, China and the US. I love to encounter new cultures and people!
Please write me if you have any questions about the apartment or about Copenhagen in general.

语言:
Dansk、English、Español、Français、Svenska