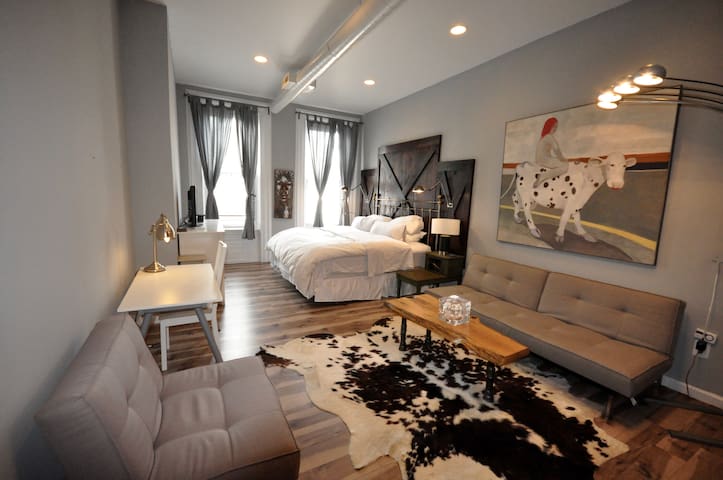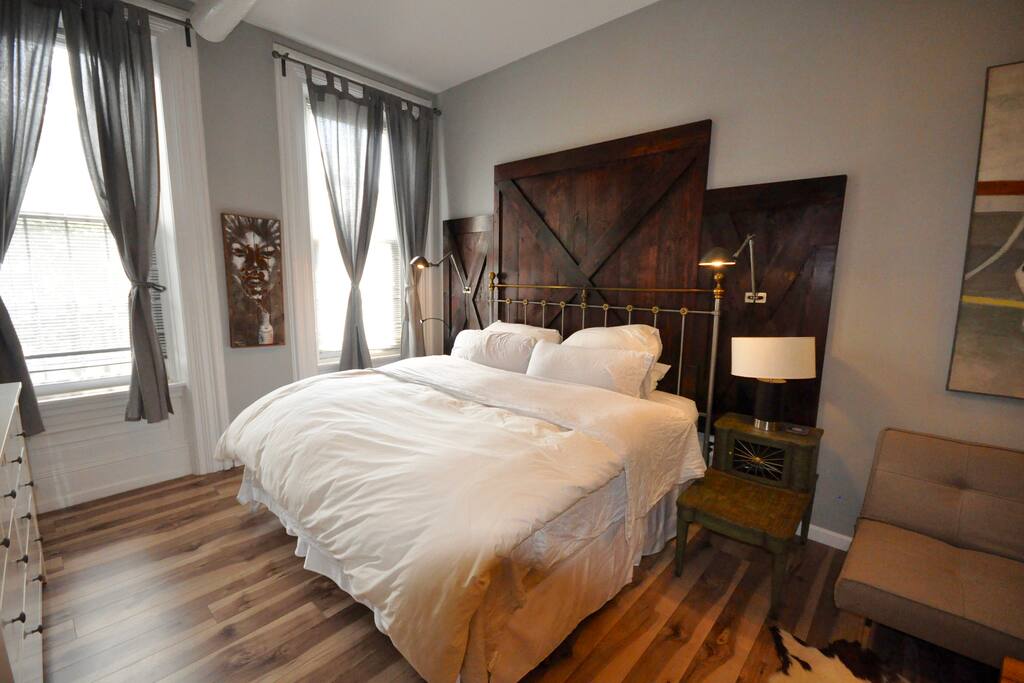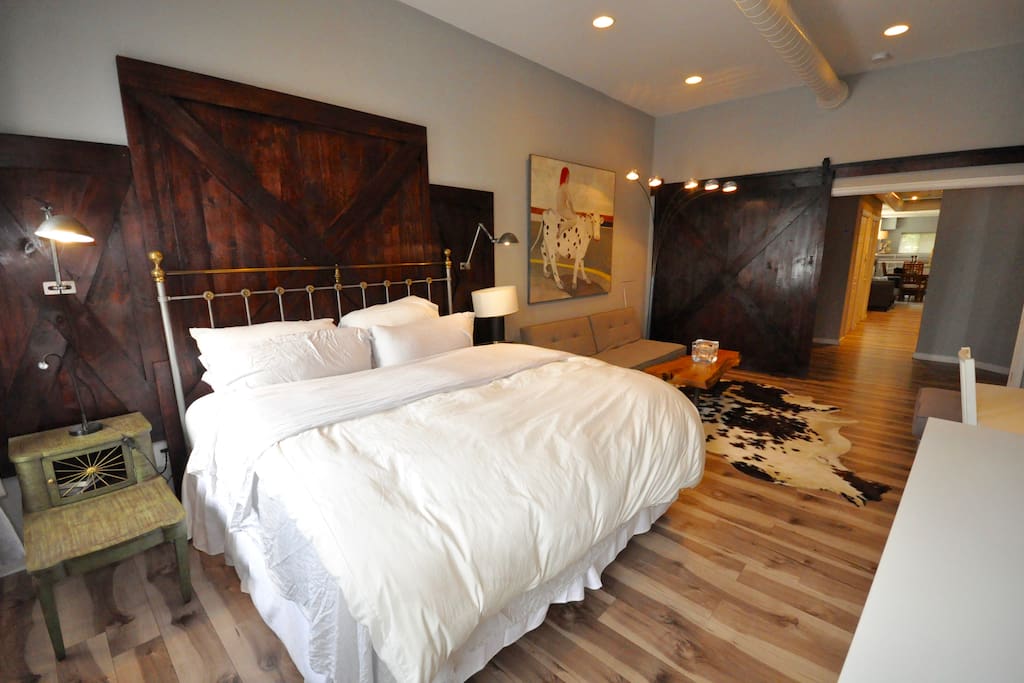 请花时间阅读评论和详细说明。位于弗朗西斯维尔附近的心脏地带,距离Temple大学有一点南(7个街区)。许多自然光线,现代时尚的装饰,注重细节(羽毛床 - 高端床单,高高的天花板2层以上,距离市中心和会议中心1.3英里,距离地铁1个街区,该地区有许多街道停车场Francisville因为一个社区仍然处于转型期,并没有完全高涨。
---
---
---
---
No parties, super lives in the building. No smoking and no pets.
---
灵活
距离旅程开始至少24小时取消预订可获全额退款。如果距离旅程开始不足24小时取消预订,将扣除首晚房费。
---
---
---
BEST AIRBNB HOST EVER! Humberto communicates immediately during and after regular business hours to answer any and all questions. He is kind and incredibly helpful. He allowed us both an early check-in and a late check out which saved us from hauling our suitcases around the city for 6 hours. We were very grateful. The apartment is lovely and very trendy. The master bedroom is huge and very comfortable. The artwork in the apartment is fascinating as well. The apartment has everything necessary for a great stay in Philly. Francisville is a transitional neighborhood and you can see how it is slowly become more popular for university students. We debated about renting a car for our family of 6, but we are so pleased that we did not because the SEPTA (metro) stop is one block from the apartment. It can be seen from the front door! The proximity to the station made this an ideal (URL HIDDEN) 5 min. Train ride and we were in the heart of the city. The apartment was perfect for our larger family, but is also ideal for one or two (URL HIDDEN) is great for anyone! We had a wonderful weekend in Philadelphia, due in great part to Humberto and his lovely apartment!
---
Humberto was a great host. myself and a few navy friends tried to book the house at 4 pm for the same day and Humberto went out of his way to get a cleaning crew to the house to make sure it was ready. The house was beautiful and very comfortable. The neighborhood is not to be worried about and was safe. Easy to uber anywhere in the city from the house. Would stay here again!
---
The world is changing and Airbnb is an amazing community that allows you to experience the best of humanity. Our family has backpacked to over 26 countries (mainly all airbnb places) and have come back with an even greater appreciation for life and culture. Five things we can't with without: 1 random adventures, 2 meeting new people 3 love 4 being connected with my family and friends 5 books
Favorite places : General family consensus (in order) Cambodia, Thailand and Paris.
Favorite quote:
It is not the critic who counts; not the man who points out how the strong man stumbles, or where the doer of deeds could have done them better. The credit belongs to the man who is actually in the arena, whose face is marred by dust and sweat and blood; who strives valiantly; who errs, who comes short again and again, because there is no effort without error and shortcoming; but who does actually strive to do the deeds; who knows great enthusiasms, the great devotions; who spends himself in a worthy cause; who at the best knows in the end the triumph of high achievement, and who at the worst, if he fails, at least fails while daring greatly, so that his place shall never be with those cold and timid souls who neither know victory nor defeat. Theodore Roosevelt.
语言:
Español、Polski