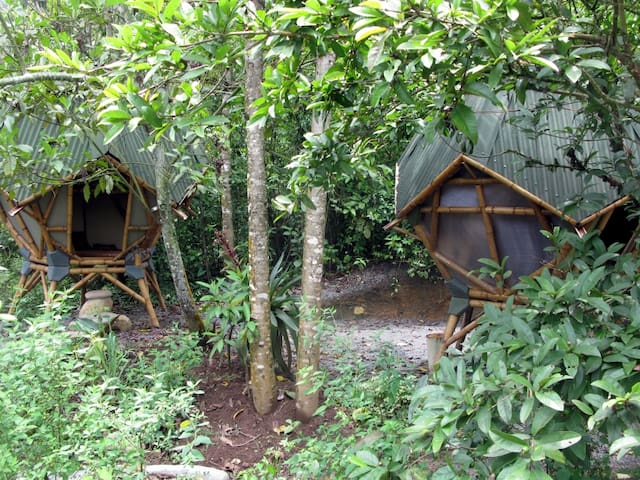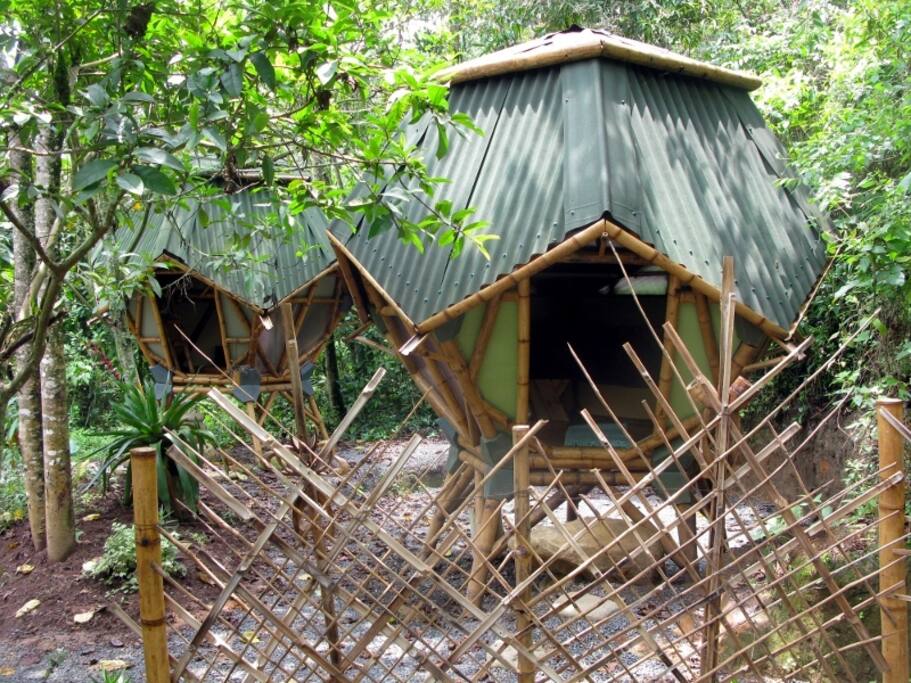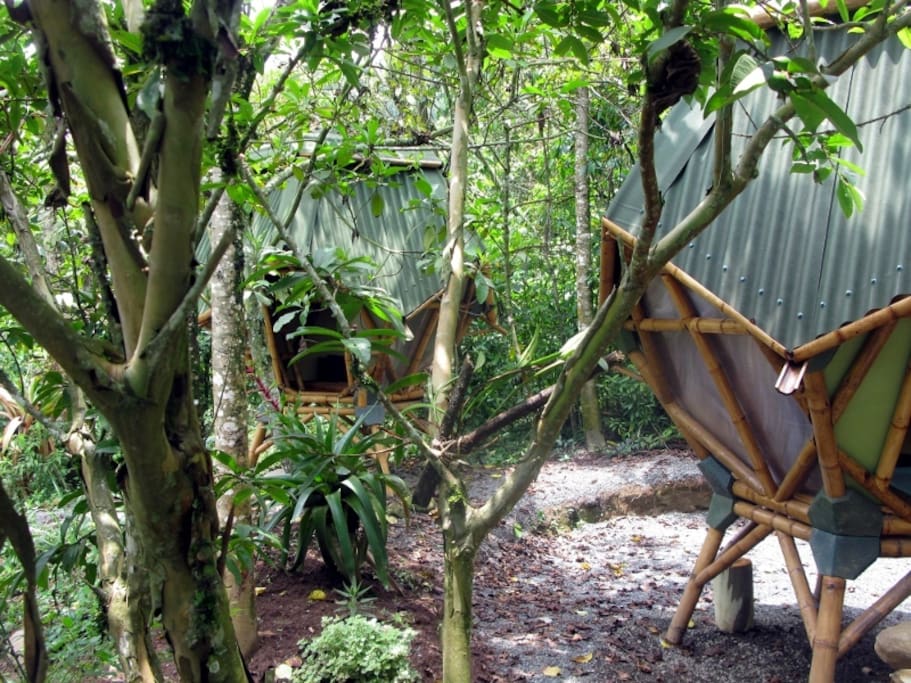 The EcoPod is an innovate geodesic dome elevated from the ground and made from our harvested bamboo. It's joints are made from recycled plastic. It is a warm, cozy and welcoming environment to sleep in.
---
Kasa Guadua is a gem of accommodation in Salento. What Nikolas and his friend have done with the place is truly inspiring in many ways. The place itself is wonderful and location in the middle of the forest is lovely. Their personal story makes it even more special. Highly recommended and would definitely love to come back if I am ever around Salento.
---
My boyfriend and I stayed here for 3 nights, and it was absolutely amazing! This is a very unique airbnb located within a natural reserve. If you're in Salento and want to experience something different than the normal hostel I would say this is definitely a great option. Some things to consider: as the EcoPod is located within the natural reserve, it takes around 25 minutes to walk through the reserve until you reach the pod. If you're carrying heavy luggage (or have a suitcase) consider leaving it in town and only bringing with you the necessities. Kasaguadua is located a little ways outside of Salento (the town), but is easily within walking distance and is not big deal as long as you time your dinners so you're not navigating in the dark (especially if you're not familiar with the terrain or do not have a flashlight). Additionally Carlos is an amazing cook (AMAZING) so if you don't have time to grab dinner in-town, you can always have food at the lodge. The location is also easy to get to via Jeep (the normal form of transportation around Salento). If you have the time, definitely go on the Kasaguadua tour with Carlos/Nicholas, it was very informative and definitely helped us understand the area we were staying in. Carlos and Nicholas were both very helpful before and during the stay, giving recommendations, helping us find the best ways to navigate the area, and providing maps! Overall, amazing location, super great hosts, and a very unique experience. :)
---
Nicholas, Carlos and William are amazing hosts (and cooks!) with a beautiful conservation project, really cool eco cabins, and an inspiring life philosophy. The communication in advance and during our stay was very good, they were helpful and flexible and gave us some great recommendations. We enjoyed a balance of privacy and interesting conversations. Good food and excellent soap. We couldn't have picked a better place to stay in Salento.
---
Hi guys! My name is Nicholas and I currently live in this beautiful nature reserve in Salento, Colombia. Like many others travelling, I decided to give up my "normal" life and travel around, looking to discover what I really wanted to do...my dreams. Carlos, my best mate and I shared an Idea about living in a jungle and co-existing with it, and so everything we have been doing over the past ten years or so has been to arrive to this point, which is sharing this dream for others to enjoy too.
语言:
English、Español