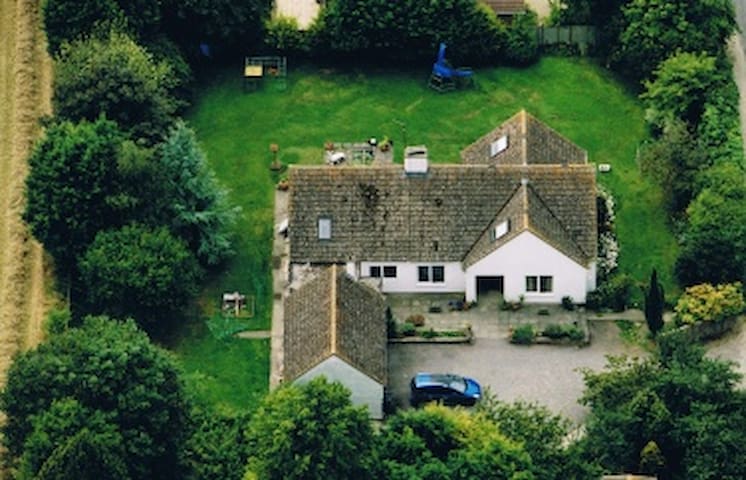 The Sanctuary B&B (Double/Twin)
The Sanctuary is a family-run B&B in Ogbourne St.George, near Marlborough. We get "excellent" and "very good" reviews from visitors, with praise for the quality of the rooms and breakfast, with eggs f…
The public bus route between Marlborough and Swindon runs right past our house, and the bus stop is only 50 yards away.
The Sanctuary is praised for the spacious rooms and the quality of our meals, using local produce whenever possible, either from the garden or local suppliers. We are especially proud of the eggs, pro…
We will be present during our guests stay, to help them in any way we can, especially with the very special history of this part of Britain.