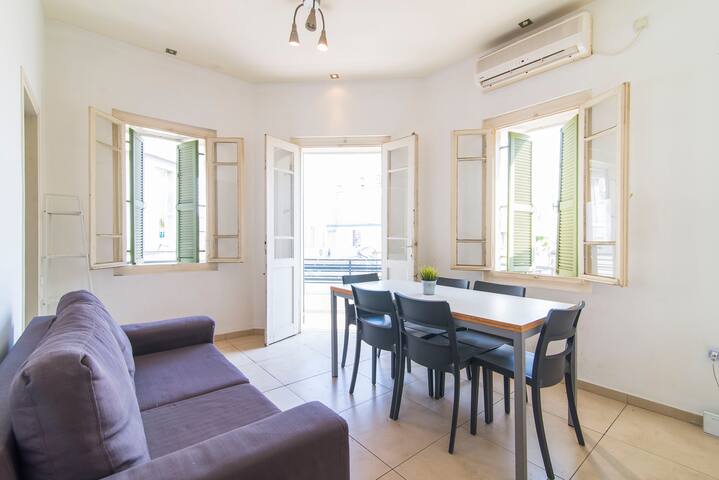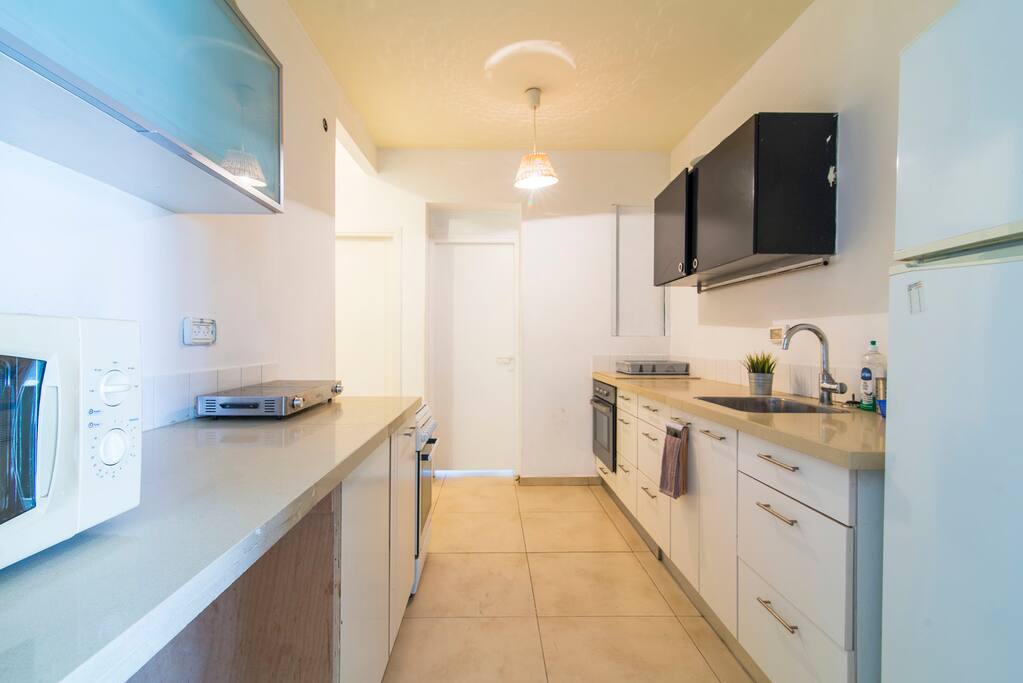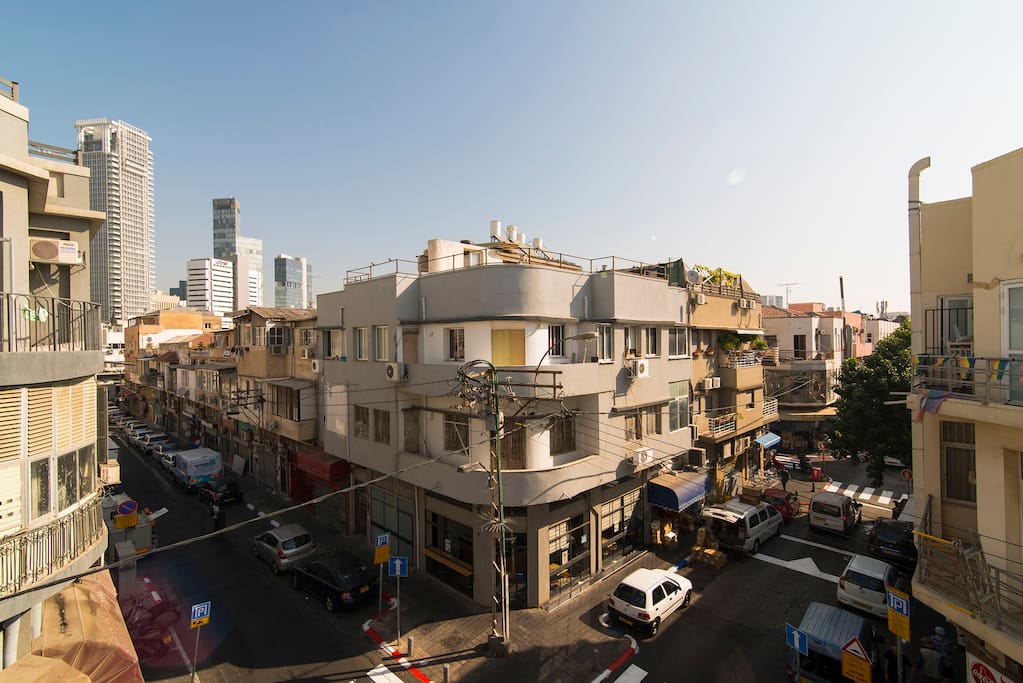 In the middle of the vibrant Florentine, on the corner of the Levinsky market, you can rent a huge apartment at a reasonable price. You will have a kitchen and 2 bathrooms & showers. Free Wi-Fi, towels and linens.
This is the right location in TLV!
房源
This huge apartment is spread over six rooms and has a few terraces looking over the market. It's very spacious for a family or for a group of people travailing together.
---
The apartment is in a very nice location in the middle of a loud market in Tel Aviv. If you like to go to sleep early, this is not the apartment for you. You can hear airplanes above through all hours of the night/morning, and cars drive by and honk until roughly 3am. Since it's a market, you can hear the bustle begin around 6/7am. We had a difficult time communicating with Ami. Firstly, no one was there to check us in, and the key to get into our apartment was not where he said it would be. Secondly, we were not given a code to get into the front door of the apartment building, nor were we given a key to get into the front door of the apartment building, so we had to ask neighbors for help. Luckily they are friendly, but they were not pleased. We had no hot water throughout our entire stay, and we were not notified of this being an issue ever. We were also only given one key to the apartment to split between 4 people, which is fine if you are all doing the same exact thing but if you are traveling in a group like we were, this is definitely an issue. We were charged a cleaning fee, but the floors were dirty (with gnats I might add) and also our bath towels were dirty upon arrival so we had to rewash them. The problem here is that there was also no detergent in the apartment, so we had to go buy that for ourselves. Similarly, there were also no sponges to clean dishes with, no soap in the bathrooms, no toilet paper, no paper towels, and to top it all off, no trash bags. Lastly, there was a broken air conditioner in one of the bedrooms, of which we were only notified of the DAY OF OUR CHECK IN. Once it was "repaired" (two days into our stay which is a plus) it still leaked onto the bed and was unusable anyway (which makes the "fix" useless).
Hi Steven, I'm sorry this is your experience with the apartment. Most of the guests are very happy with the location and have little or no complaints regarding the noise. It is not a quiet apartment, although during the night time, it's usually very quiet. Regarding the communication problems, all the information was passed to you prior to your arrival via email, key location and front door code as well. On my side, the communication problem was that when you left, was the first time we heard of most of the problems you wrote about here. I didn't know you where not using the front door code, where not using the hot water boiler (the dial near the shower, you just needed to turn it on), problems with cleanliness, towels ext. If I would know that how you found the apartment is substandard during your stay, I would do my best to solve the issue before you leave. This is true regarding all that was missing. I'm really sorry for any distress this may have caused you, and just ask you in the future, make sure to let the host know of your problems when the occur and not in the review, as most of what you mentioned could be solved. Ami
---
The place in good location and large, however it needs refurbishment snd fixing shower. It is also in quite noisy neibourhood.
Thank you for your input Agniezka. I'm sorry you were surprised by the neighborhood, It's laud during the day, and quite quiet by night. Most people coming to the apartment are looking for the hussel and bussel of the Levinsky market. It's definitely not quiet during the day, but all the action is right at your balcony. Regarding the shower I have had it cleaned and fixed, I wished I know about it during, and not after your stay.
---
Friendly, out going and like to travel. Will ensure you have a great stay. With more than 5 years of experience in short term rentals. I love to assist and assist my guests, above all I believe that good service is good business. I'm very passionate about what i do, and lo…
语言:
English、Français、Русский、עברית