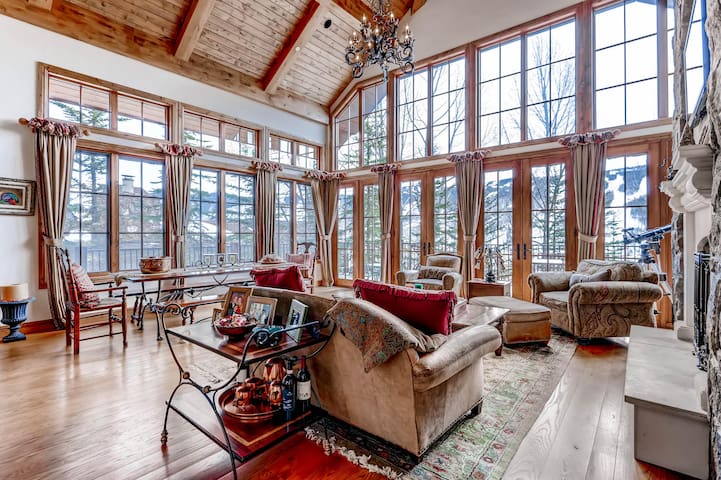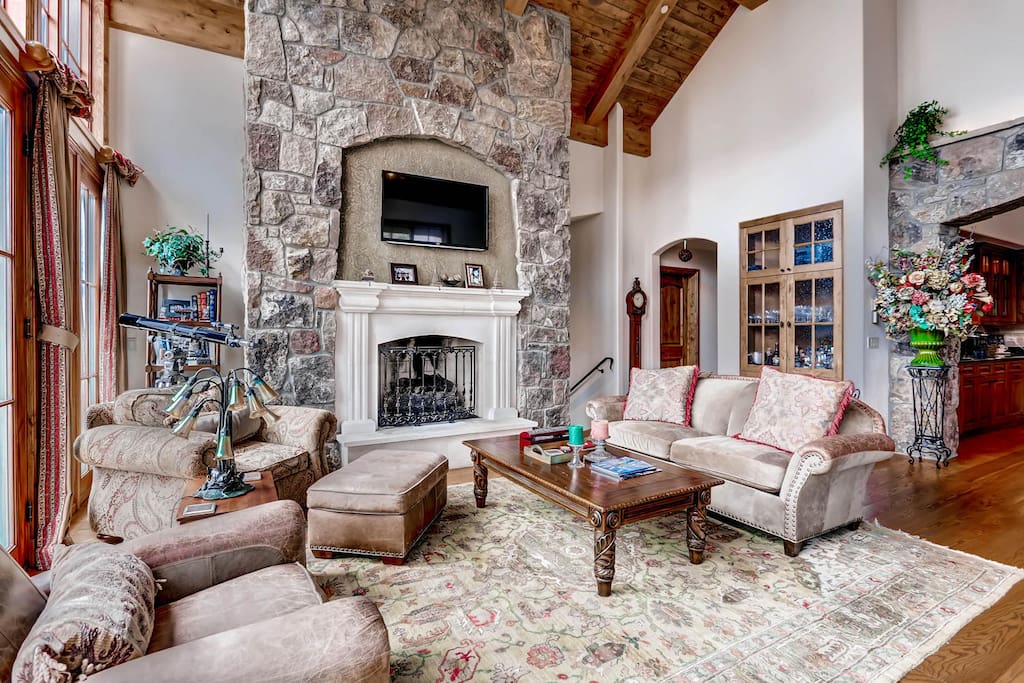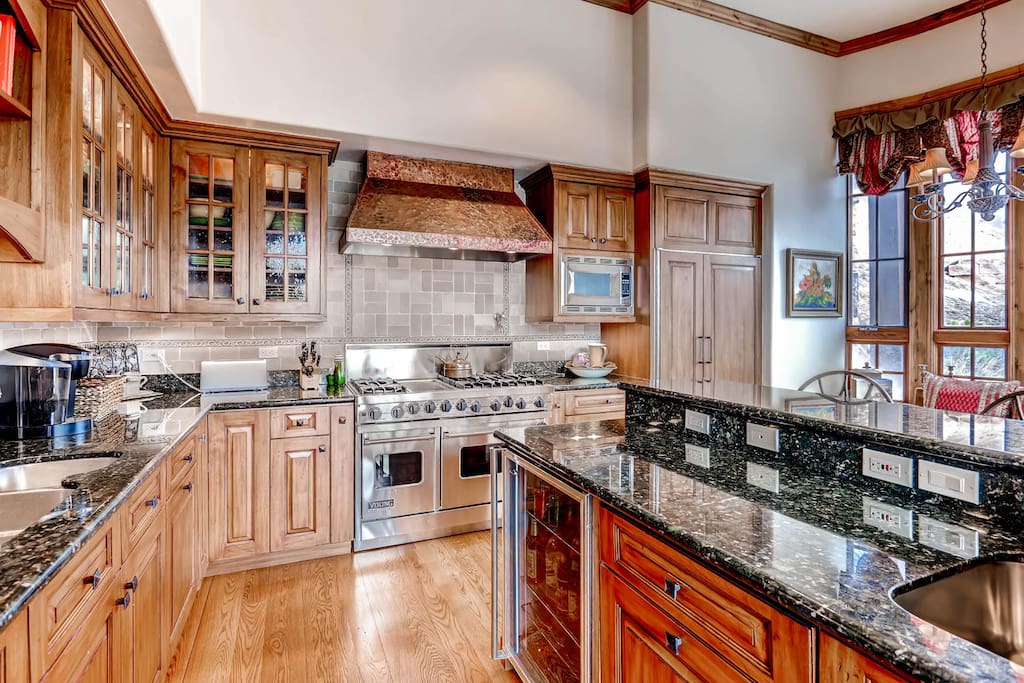 宽敞的家庭友好的马铃薯补丁小木屋享有Vail Valley山谷的壮丽景色,设有大型朝南的窗户,高端装饰,拱形天花板,充足的私人甲板空间,室内按摩浴缸,蒸汽淋浴和户外热水浴缸。
Spacious, family friendly, Potato Patch Chalet boasts easy access and breathtaking views of Vail Valley with large south facing windows, high end finishes, vaulted ceilings, ample private deck spaces, indoor jacuzzi tub, steam shower, and outdoor hot tub.
---
---
---
---
As a family home, we request care and consideration for all belongings. Our onsite property manager is wonderful and we ask that you respect her and her peace. Please be aware of courteous and respectful hours for loud noise. As well, refrain from smoking in the home. Well behaved pets are considered with an extra deposit.
---
---
---
---
Erin was a fantastic host. The house is absolutely beautiful and made for a perfect weekend with family. The views from the house are incredible as well. Erin was very responsive and made sure our stay was great. The house is even more beautiful than the pictures and we look forward to staying again in the future.
---
The house was beautiful. Erin was a fantastic host and made sure all was in order. The house is large enough to hold multiple families and very kid friendly. The patio and movie room were wonderful places for our families to gather. The house does have many stairs to consider for older guests and a narrow drive. The kitchen and open living area with a large dining table for group meals made this a wonderful place for family stays. Vail Village is 2 miles away and was a great destination for summer activities.
---
Great house that lives up to it's description. Communication from Erin could not have been better. As Erin describes, the house is not walkable to the slopes or on the bus line so you will need a car or lots of taxis. That said, it is still very convenient if you have a car: 5 - 10 mins to the slopes and even less to the Safeway. Our experience on the whole was fantastic. As some of the other reviewers have mentioned, the driveway is difficult especially for a larger car. It is winding and narrow with stone walls on both sides.
---