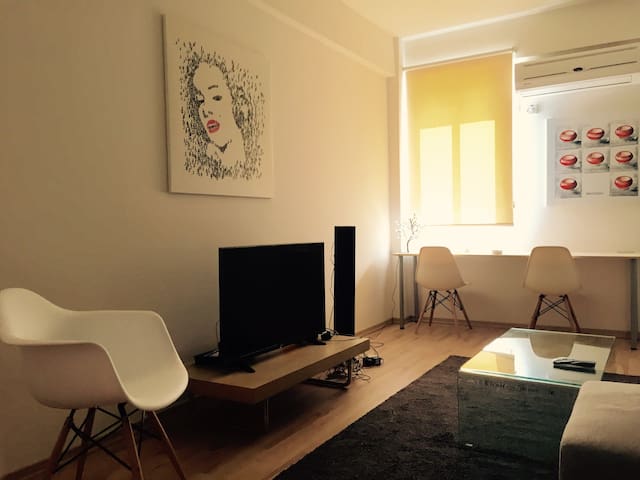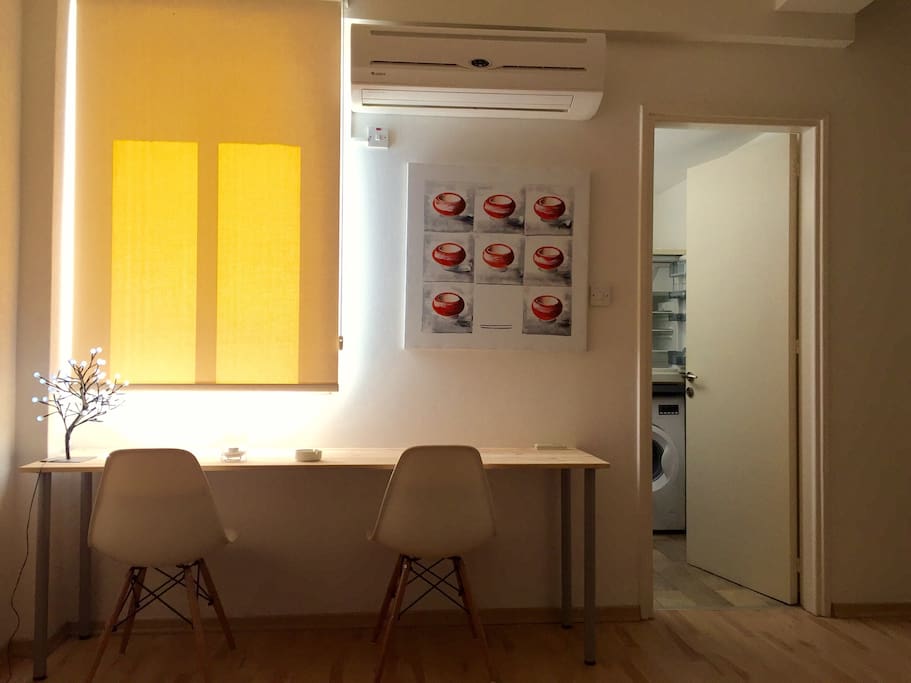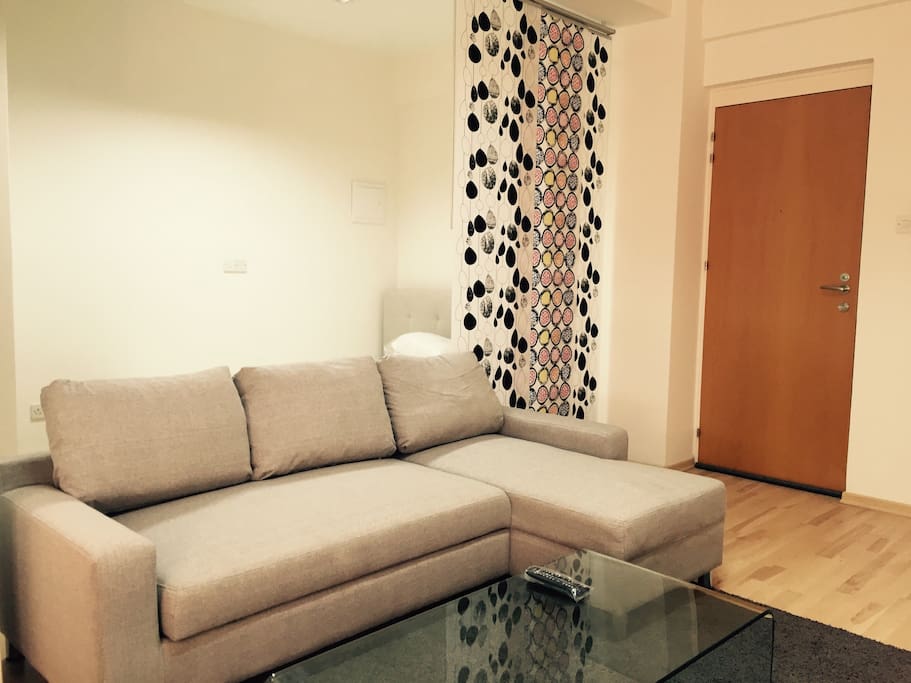 Luxury studio heart of Limassol
Central location, wi-fi, full amenities within 100 m, 55 sq. meters area , 43 inc. smart tv, linen and towels included, sofa converts to double bed, easy access to the seaside and marina.
---
Andreas is very nice person, who is easily reachable and can provide you with everything needed. The apartment was clean, spacious and quite comfortable, the furniture was almost new. If to compare the price with quality, I believe it is one of the best choice, but only if you have car to travel. Thank you ,Andreas!
---
Didn't get the opportunity to stay. We had booked a stay for 4 nights for my mum visiting Limmasol, when we arrived the host apologised and said he could not host us due to previous renter not leaving. This left us in a difficult situation and we spent the rest of the day looking for alternate accommodation. Not a great start to the trip. He was apologetic, however the whole thing felt strange. When you book accommodation you expect it to be available and if the previous renter does not leave the host should advise that the room is already booked. With this experience I cannot recommend.
---
Andreas since the beggining before even we arrived was very polite and available at anytime to help us with the booking. As soon as we arrived he was waiting for us and was really helpfull in everything.The apartment was exactly as he described and he even took us for a ride in order to see how close it was for the purpose we needed.He even took us out to dinner and reccomended nice places to eat . Even when late at night we needed a pharmacy he replied immidiately and even called the pharmacy .REALLY NICE GUY...DEFINATELLY RECCOMEND HIM and the apartments he has.
---
Andreas thanks for everything!What to say?!Amazing, extraordinary, kind, polite and always with smile on face, Friend hwo is always here for You,with big heart and positive soul even in the morning when everyone sleeping he is there to help with Our living to drive us to the bus station night before make surprise and make us fell more pleasant with bottle of good local wine, truly Gentlemen and already good Friend, looking forward too see You again! :)
---
Outgoing, likes to visit places and interact with people
语言:
English、Français、Ελληνικά