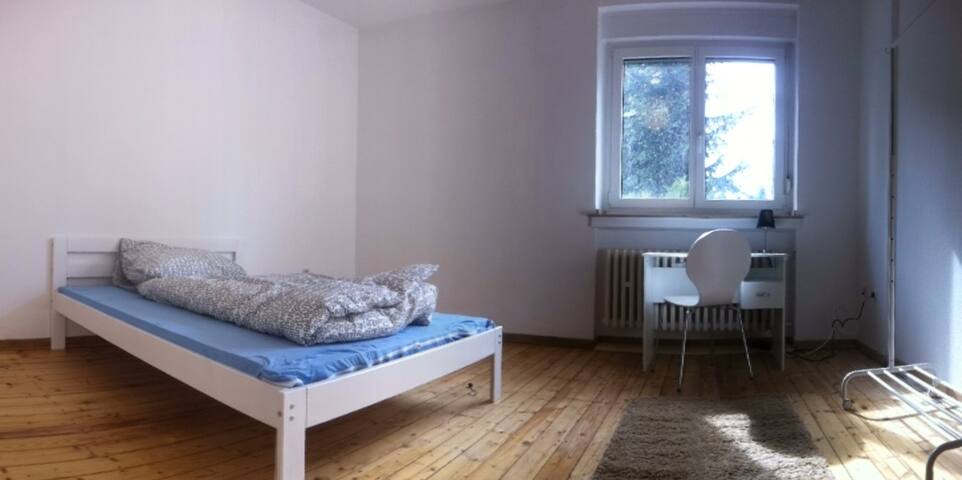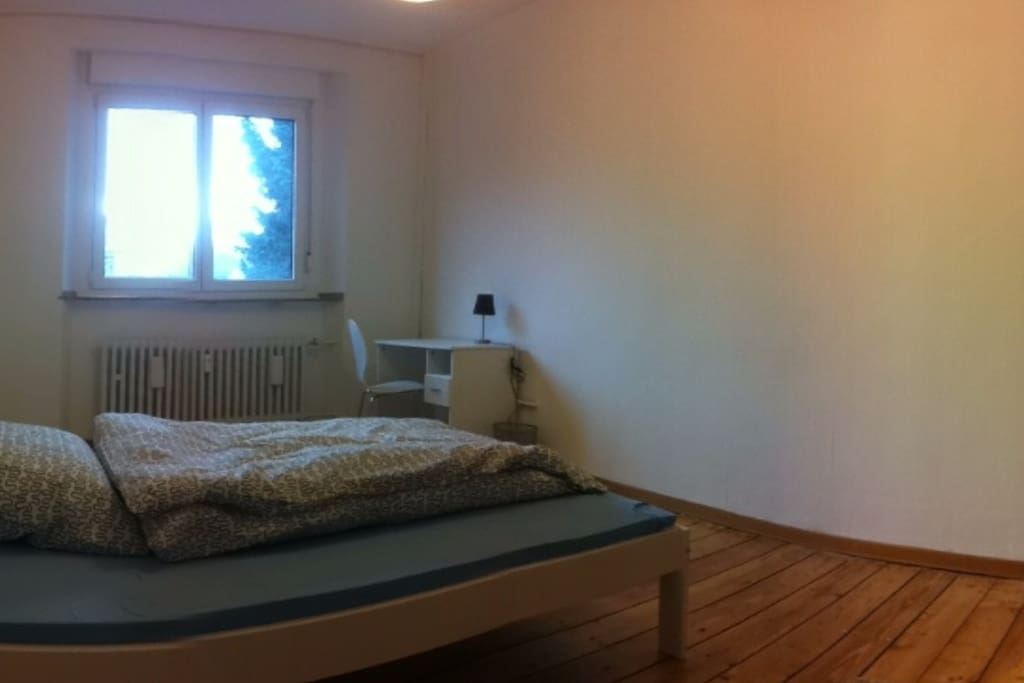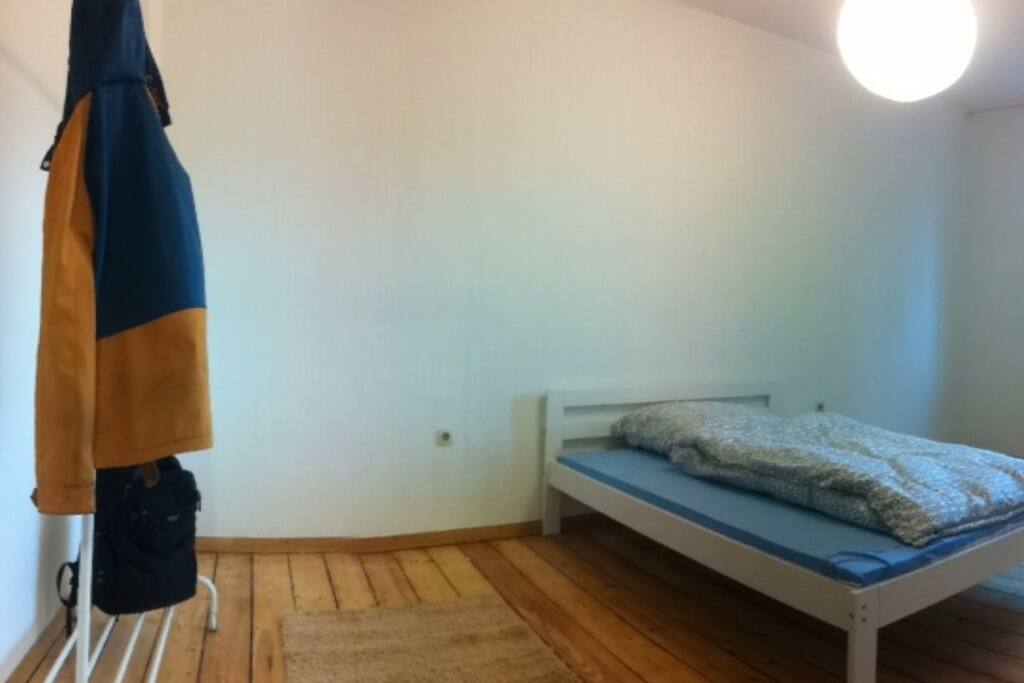 The flat has three bedrooms, a kitchen and a bathroom.
Each room has a bed, a wardrobe and a desk. The kitchen is fully equipped.
There is a bus, the stop is 3 min away, near to the fair. The ride takes 10 min plus 15 min walking.
---
Tim è gentilissimo e disponibilissimo. La posizione è perfetta per chi deve recarsi in fiera ogni giorno. La zona è tranquillissima. Si fa sentire la mancanza di un soggiorno, per cui consiglio di non sfruttare a pieno i posti letto disponibili e di utilizzare una stanza come soggiorno/sala da pranzo. La cucina è adatta alle colazioni o alle abitudini alimentari nordeeuropee. Ci siamo divertiti.
---
Apartment was exactly as described and we had great communication from the host. There were 3 double beds and all were comfortable enough. The rooms were very spacious and the apartment had lots of light and a great feel about it. There is no dedicated living room but there are sofas in some of the bedrooms and that was enough for us. We were at the Messe most of the day and coming back just to sleep in the evenings. There was also no TV but this is all as described in the info so we knew what to expect. When we went there was an issue with the toilet in the apartment bathroom but Tim gave us a heads up about this. There are other toilets available in the building so it was not too much of an inconvenience. I'm sure this will not be a lasting issue. The shower is good and the kitchen is quite modern. The apartment is in a good location, 5 minute taxi from the airport, 5 minute taxi from the Messe and 10 minute taxi to town. The neighbourhood seemed nice as well but we did not get a chance to check it out. Tim was very helpful and quick to respond to my queries. I would recommend the apartment and would be happy to use again next time I come to Dusseldorf
---